---
San Antonio lawyer named National Law Journal Trailblazer
Recognition | December 21, 2016
Michael O'Donnell, our partner in charge of the San Antonio office, was named among the National Law Journal's 2016 Litigation Trailblazers, which recognizes those who "have shown a deep passion and perseverance in pursuit of their mission, having achieved remarkable successes along the way."
O'Donnell joins New York partner Lisa Tonery on the list of 2016 National Law Journal Trailblazers. Tonery was named an Energy & Environmental Trailblazer earlier this year.
O'Donnell's practice focuses on a broad range of commercial disputes concentrated in the financial services and energy industries. O'Donnell has tried a number of high stakes fiduciary duty disputes involving allegations of usurpation of corporate opportunities and breaches of the duties of officers, directors, executors, trustees, partners, and ERISA functional fiduciaries.
Among his notable matters in 2016, O'Donnell successfully defended a trustee of the largest Catholic hospital system in the United States from claims of breach of fiduciary duty related to allegations that the system's pension plan improperly asserted the "church plan" exemption from ERISA.
O'Donnell also successfully represented a private equity fund in a jury trial and on appeal from claims that it misappropriated corporate opportunities associated with our client's acquisition of tens of thousands of acres of mineral leases to depths including the Eagle Ford shale.
O'Donnell is currently defending an exploration and production company accused of breaching alleged confidentiality agreements and misappropriating trade secrets in connection with a failed acquisition of mineral leases involving the Eagle Ford shale and pursuing claims of the technical lead in a government contracting dispute stemming from a failure of a subcontractor to deliver the essential component of a helicopter engine test system.
Contact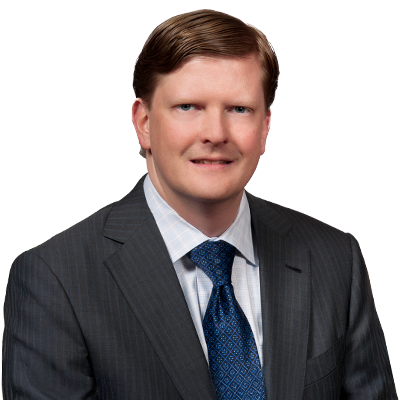 Partner-in-Charge, San Antonio