---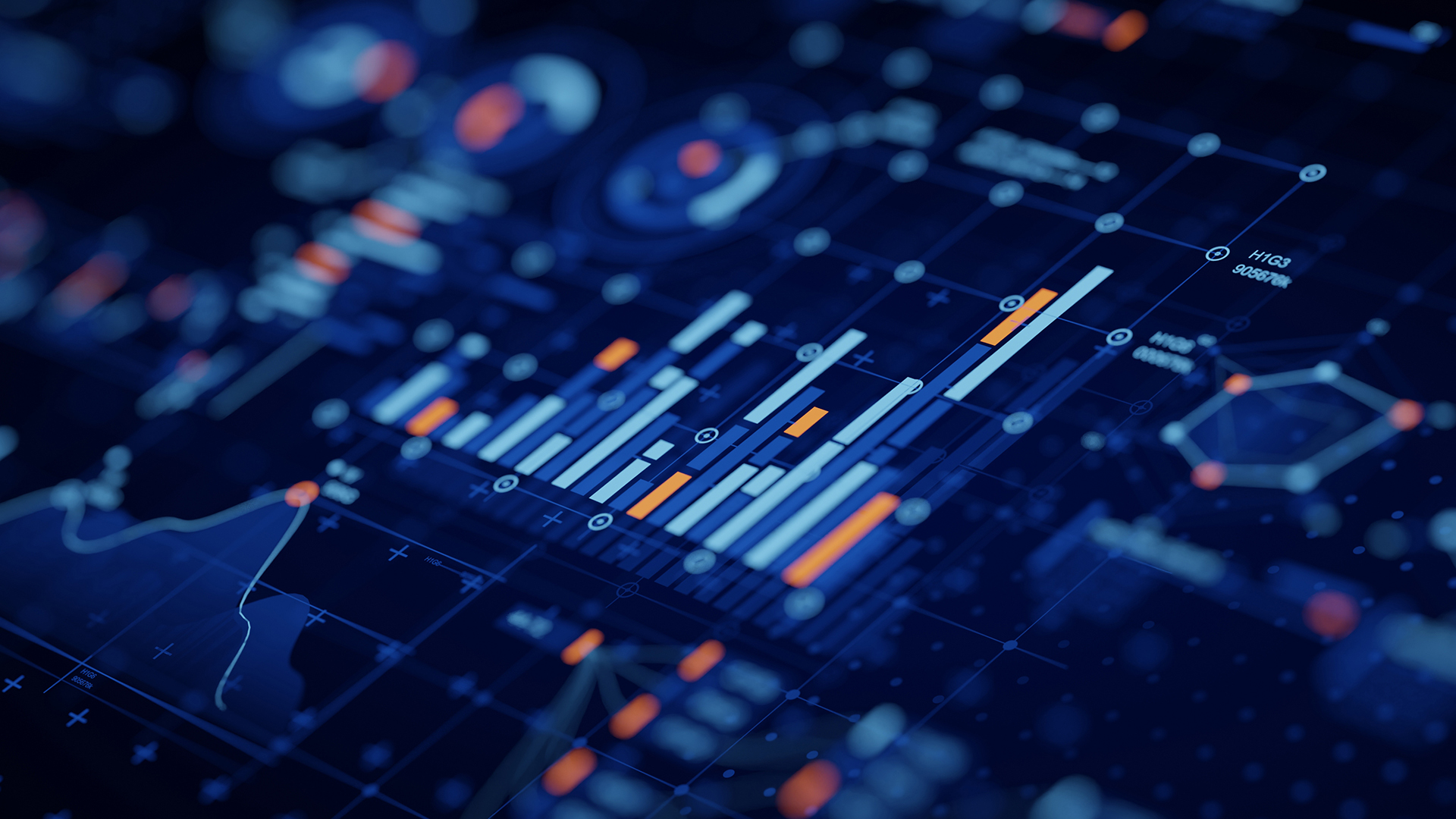 Internal documents, gun-jumping and merger control penalties
Global | Publication | March 2023
An enduring merger control trend is the authorities' greater focus on parties' internal documents, and the related risk of penalties and delays to reviews where parties fail to submit complete responses to RFIs or provide incomplete or misleading submissions. Again (like for jurisdictional creep and new theories of harm), there is a link to killer acquisition concerns as well as broader difficulties authorities face in predicting the future. How will this deal impact competition? Why is the acquirer paying such a high price? Is this start-up the "next big thing"? Authorities increasingly rely on parties' internal documents for the answer.
A greater number of authorities are also investigating and imposing penalties on parties for "gun-jumping" (implementing a deal prior to obtaining the required notifications or approvals). And, more generally, there is increasing confidence amongst smaller or less prominent authorities in imposing sanctions for procedural infringements in merger cases.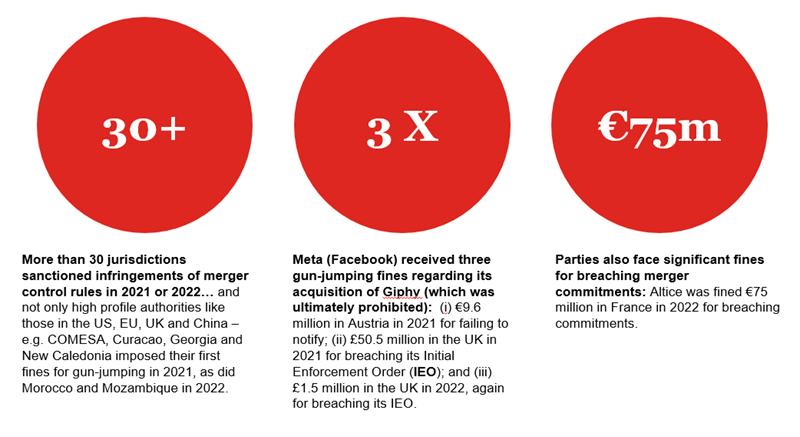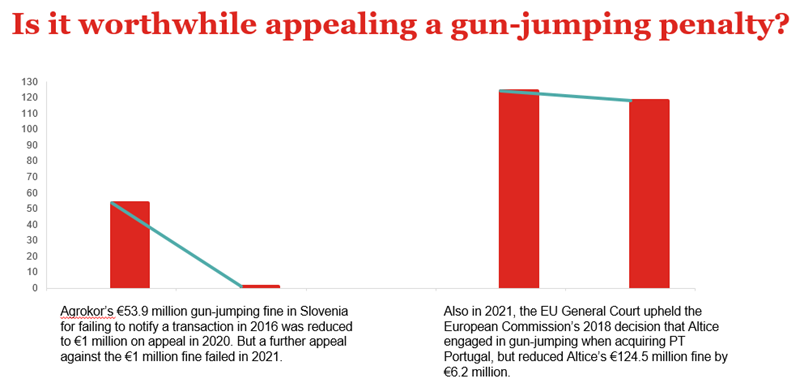 Don't fail to prepare: Key messages regarding potential document requests
Start your planning early: If your deal is likely to attract scrutiny, consider early engagement with your IT team and early identification of relevant custodians, data sources and potential issues.
Engage experienced e-discovery counsel early in the process of negotiating with authorities: The earlier the better to help address key issues such as document identification and culling, use of advanced technologies, sampling methodologies and production requirements. As well as reducing time and cost to complete the review, this also helps to build credibility with the authority when they assess the adequacy of the production.
Proactively train employees on appropriate business communications: Documents containing ambiguous or exaggerated language can readily trigger an authority's suspicions. Training employees on basic "do's" and "don'ts" to avoid inappropriate language in the documents they create – even when a particular M&A deal is not in contemplation – helps mitigate this risk.
Also, discourage employees from routinely marking documents as privileged and confidential, or subject to non-disclosure agreements or export control restrictions. These broad designations are often wrong and clutter the expensive and time-consuming quality control process with documents that have no risk of disclosing protected or restricted information.