---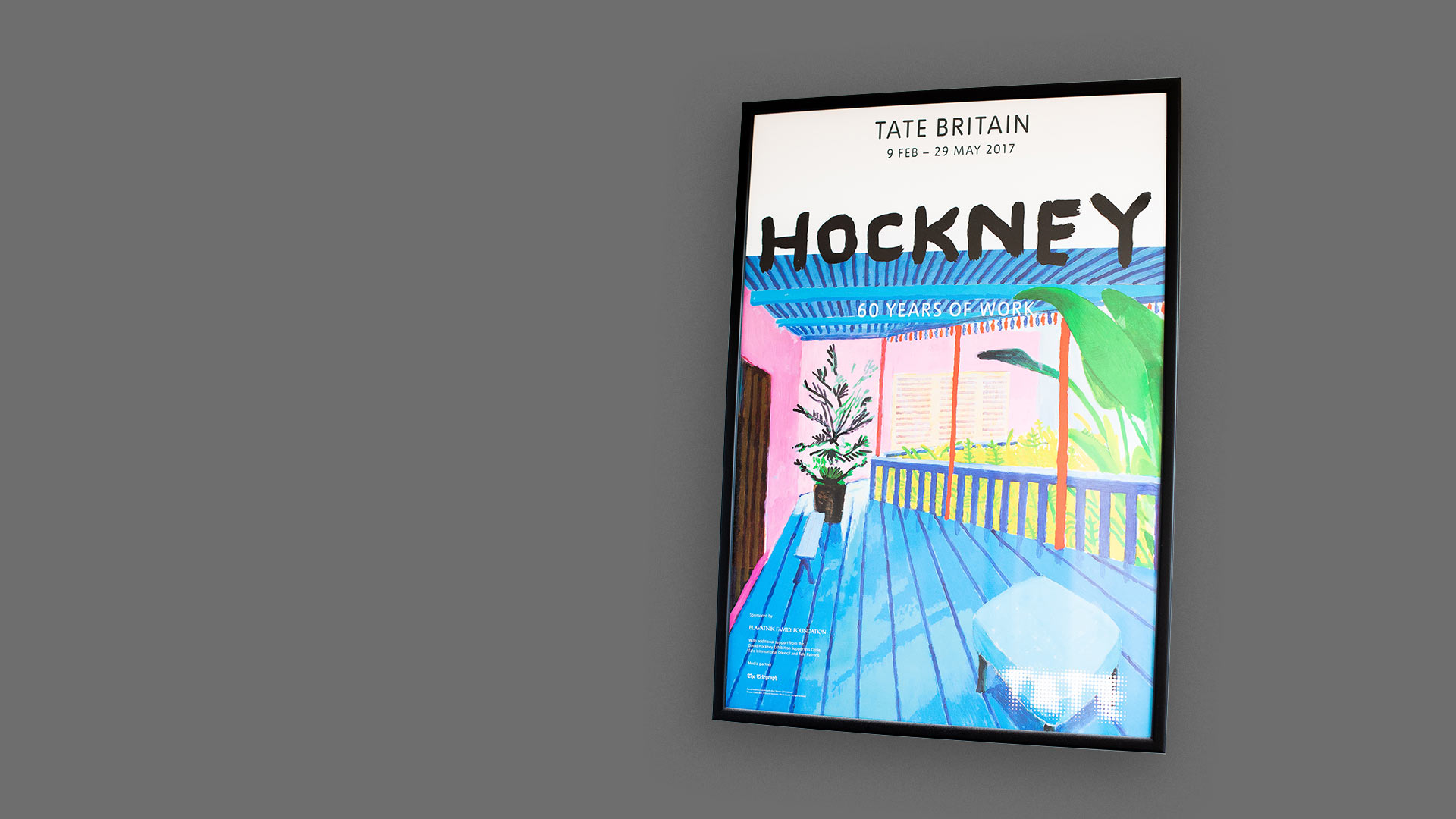 Henrietta Scott, London
RE | Issue 18 | 2020
Henrietta Scott talks about art
PLACES
There are so many good places to go in London to see art. I went to Tate Modern when it first opened. It was so different from the British Museum and the National Gallery, places I spent a lot of time in, growing up. I love the Rothko Room at the Tate; that's where I began to appreciate how hard galleries have to think about how they display art. The walls are painted a dark red and the art itself is a dark red, and the room is quite dark because there are no windows; I loved going in there. It was one of those (wow) moments. Whenever I go to the Tate I try and stop by. All through my degree, Tate Modern was the place I would retreat to if I needed to chill. And we had lectures there; and in a lot of the galleries in London. So London is a special place for me when it comes to art.
---
Rothko at Tate Modern tate.org.uk/visit/tate-modern/display/in-the-studio/mark-rothko
---
The Wallace Collection in Manchester Square is another place that I love; and the café is amazing. If I'm meeting friends from out of London, we often meet at the Wallace. One of my favourite paintings is there: The Swing by Fragonard. It's a really cheeky painting, and beautiful, of a woman on a swing in a pink dress; her husband's pushing her and her lover is looking up her skirt. That's how I discovered the Wallace. I went there because I wanted to see The Swing in person.
---
Fragonard, The Swing, 1767-1768 wallacecollection.org/art/collection/les-hazards-heureux-de-lescarpolette-swing/
---
I absolutely love the Hayward Gallery. I have a whole collection of their posters. I like to collect exhibition posters. My flat is full of them. One of my favourites is from the Met in New York: it's a photograph in black-and-white of a model with elephants; it's in the living room.
I've had that poster for twenty years. I spend five pounds on a poster and then fifty pounds getting it framed properly. I remember going to the Hayward to see Dan Flavin, the artist who worked with fluorescent light; I came out with a headache but it was the most amazing immersive experience. I've got that poster in the kitchen; it's orange and green, all neon lights. The Hayward does exhibitions that are always just that bit different from what you might expect. It's an amazing gallery. And it's bang on top of Waterloo, so you can walk along the South Bank and take in Tate Modern and the Hayward.
I used to meet up with friends at the Scottish National Gallery in Edinburgh. I saw the Gauguin exhibition there. And I saw an amazing Tracey Emin exhibition at the Modern Art Gallery just outside Edinburgh. They had a little art bus which took you round all the galleries. I did my dissertation on installation art and of course Tracey Emin did 'the bed' and I wrote about that. Her work is so biographical; she's going, hey, here's my whole life in art; she's so open about everything.
---
Emin, My Bed, 1998 lehmannmaupin.com/museums-and-global-exhibitions/scottish-national-gallery-of-modern-art-edinburgh-united-kingdom
---
I entered a painting for the Summer show at the Royal Academy a couple of years ago. It didn't get in but it was shortlisted. The original is now up in Scotland, where it should be. It's a painting of my friend's husband and baby and cat, and she has it now in her home in Edinburgh. I took it up just before lockdown set in. The Royal Academy is another amazing gallery to go to. Mind you, the year after I tried and didn't get in, I did boycott it. So petty!
I went to Florence when I was seventeen. It was a 'history of art' school trip. We were frogmarched around every art gallery, every church; we had about three days and we saw everything. I absolutely loved it. That was 2001. I went back with my mum in 2019. It was a totally different experience but also the same, which was reassuring. The whole collection of art and sculpture at the Uffizi Gallery is incredible. I saw Caravaggio's Medusa there. And the Boboli Gardens are beautiful.
The following year I went to Seville (I was eighteen) on a school art trip, so we were drawing and painting the whole time, and that, following on from Florence, decided me on doing a degree in history of art. Afterwards, I did a conversion to law.
New York is pretty special. LA as well. And San Francisco has some amazing art galleries. One place I haven't been—to look at art—is Paris, and I'm desperate to do that. I have never been in the Louvre. That's on my list, definitely. And Barcelona. Wherever I go, if there's an art gallery I will go to it.
ARTWORKS AND ARTISTS
David Hockney has to have a shout out—his landscapes in particular. And just his colour. I love his use of colour, and I think that's evident in some of my own painting, his influence. It's bold. It's exciting. I like how simplified it is. It's quite naive but it works. It's almost escapism, because you know the boardwalk is not pink and the trees are not purple but why not, if that's how he sees it, if that's how he wants to express it? It's almost like going on a holiday. I think it's the sunshine. All his swimming pools with the dappled sun on them. Or The Splash and the blue sky. His paintings just make me so happy.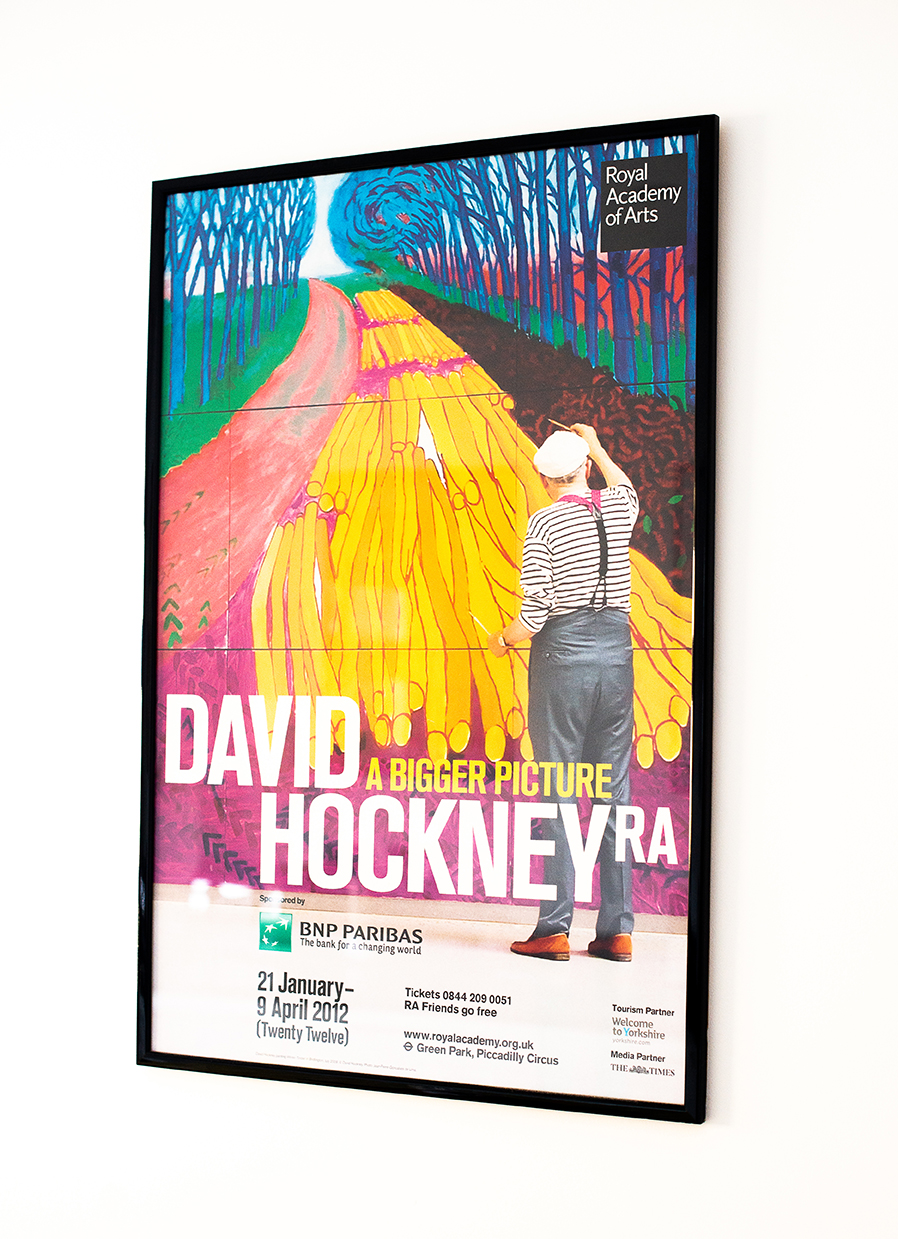 I like Hockney's portraiture as well, but they are not as bold and brilliant, not as exciting, as his landscapes. I went to his exhibition at Tate Britain a few years ago with my mum; at the end was one room with his work on the iPad, time-lapse sketches, so cool. I came out after seeing all this colour and I felt, oh, this is so good, now I want to go splash some paint around.
The Massacre of the Innocents by Rubens is a favourite. It's a horrendous painting but it was the first painting I ever cried in front of. It's in a gallery in Canada now, on loan. It's huge, massive. There's this big mass of people all curled around each other and all these bodies and blood, and it's so expressive, you can see the tension in the muscles and the women fighting for their children. I thought, this is what art can do: it can change how you feel.
---
Rubens, The massacre of the innocents, c. 1610 ago.ca/collection/object/2014/1581
---
I have always liked the Lady Jane Grey painting by Delaroche. It shows her about to be beheaded after her nine-day reign as Queen of England in 1554. It's beautiful. I liked it so much that I bought a book just about that one painting.
---
Delaroche, The execution of Lady Jane Grey, 1833 nationalgallery.org.uk/paintings/paul-delaroche-the-execution-of-lady-jane-grey
---
I can totally appreciate Rembrandt's skill, and I would go and see an exhibition of his work—but there are others I would go and see first. Matisse. I love him. He is on the colour spectrum. Colour and pattern. He is the master of pattern for me. Of all the artists that I like to copy, when I am learning how to paint, I will copy Matisse. I wish I could be as free as he is with his paint. I'm still too considered. So I'm trying to learn from him. I have my own Matisse-inspired Goldfish above my desk.
---
Matisse, The Goldfish, 1912 henrimatisse.org/goldfish.jsp
---
I went with my mum to the Cézanne portraits exhibition in 2019, thinking I wouldn't particularly enjoy it, and it was amazing. He's another for colour. Since I started painting, I'm appreciating how difficult it is to get something like that right; to layer it and to build it up and to have that image in your head of what it's going to look like at the end.
MY PRACTICE
I could, now, say that I am an artist, but only just. I look back at some of the stuff I did in my first classes. Awful. I have definitely got better, which is nice.
Patience is not something that I have a lot of. I think it's my generation. We want everything straightaway. Painting does teach you patience, because you have to wait for things to dry. And you learn a lot from your mistakes.
When I started going to classes, in Putney, I was the youngest by far, and the least experienced. It was like going to see all my grandparents every Saturday morning. I learned so much from them. Then I went to classes in London Bridge, and I was the oldest, I was the most experienced and what I was doing was miles ahead of what everyone else was doing.
You learn so much from seeing how others learn and how others paint. At the end of each class you turn your painting round and everyone comments and you learn from what they say. I've really missed that, during lockdown.
Right now, I am working on a landscape. It's a summer house, pink, from a photograph of the Boboli Gardens. I am obsessed with pink at the moment. It makes me happy, so I'm going with it.
At school, I used pencil and acrylic paint and charcoal. I'd never used oil paint until I started as an adult four years ago. I love oils, mostly because of the colour they can give you. I want to get to the point where I can buy some good oils, the expensive ones, but I'm still learning. I can't justify the cost yet.
I have started using different coloured grounds. For the pink, I have used some yellow ochre in the ground. Even though you cover it with oil paint, it filters through. I'm experimenting with that.
I love charcoal, to sketch. It's very messy, which is good.
I never sketch it out on the canvas, I just paint. I might grid it.
I tend to work from photographs. I don't have the kit or the time to work from real life. I would love to go on one of those holidays where you go out and paint.
I have a table-top easel, which I use now and then, if I'm going to stick my arm in the painting. Generally I just do it flat. I don't have the space for a proper easel. One day.
My grandma was wonderful, so colourful. She always encouraged me to make the most of my artistic skills. It took her passing away for me to make painting a priority again: that's what started my adult art journey.
---
London
southbankcentre.co.uk/venues/hayward-gallery
Edinburgh
nationalgalleries.org/visit/scottish-national-gallery-modern-art
nationalgalleries.org/visit/scottish-national-gallery
Florence
Cezanne
npg.org.uk/whatson/cezanne-portraits/exhibition/
Hockney
tate.org.uk/whats-on/tate-britain/exhibition/david-hockney
Matisse
royalacademy.org.uk/exhibition/matisse-in-the-studio
---