---
Financing a just transition - from promises to plans
South Africa | Publication | November 2022
Introduction
This year's 27th Conference of the Parties (COP27) is being held in the Republic of Egypt. Despite current geopolitical tensions, disruption of global supply chains, general inflation and an energy and food crisis it is hoped that for South Africa, COP27, which is being described as an 'African COP' will also be an 'implementation COP'. It is hoped that the gap between pledges and actual implementation on the ground is narrowed, and where the focus on Africa's climate vulnerability will be highlighted, with a recognition that a just transition can only be achieved with a material increase of climate funding to meet the Paris Climate Accord Targets.
This emphasis on climate finance is an acknowledgement that developing countries are set to be disproportionately impacted by adaptation actions needed to meet their NDCs, as well as the loss and damage costs, which will inevitably increase as result of climate change over the coming years.
What was promised?
From a South African perspective, one of the highlights of COP26 was the announcement of the Just Energy Transition Partnership (JETP), an agreement between SA, the USA, the UK, Germany and the EU to mobilise an "initial" USD8.5 billion (at the time R131 billion) through various mechanisms including grants, concessional loans and investments and risk sharing instruments.
These funds were to be mobilised over a three to five year period to accelerate the decommissioning of South Africa's coal-fired power plants, and generally to support the implementation of South Africa's Nationally Determined Contribution, or NDC, which was revised ahead of COP26 to target the reduction of domestic carbon emissions to within a range of between 350 - 420 MtCO2-eq by 2030, and achieve a net-zero carbon economy by 2050.
Status of the JETP
The JETP is intended to fund South Africa's Just Energy Transition (JET), a decarbonisation policy meant to ease the shift from reliance on coal to green energy technologies, and which has been described by the Presidency as an approach, which 'promotes and sustains employment, livelihoods and economic inclusion for historically marginalised communities and sectors of our society'.
The principles, policies and governance arrangements of the JET are detailed in the JET Framework, which was adopted by the Presidential Climate Commission on 27 May 2022, published in July 2022 and approved by cabinet on 31 August. According to the JET Framework, 'South Africa will require at least USD250 billion over the next three decades to transform the energy system', which excludes additional funding needed to transition to a fully green economy, including strengthened adaptation measures. The enormity of these funding requirements underscore the importance of the JETP in getting the ball rolling on climate finance for South Africa.
From the outset, stakeholders had questions around how the JETP would be implemented. Executive Director of the Centre for Environmental Rights Melissa Fourie noted in November 2021 that there is a need for additional clarity on terms of the funding, as well as how the funds are to be managed. CER's submissions include inter alia that:
any just transition finance transactions cannot be repackaged versions of finance or climate finance previous promised or committed.
JETP finance must not be used to subsidise private profit or be used in sectors or initiatives that can be fully financed by the market.
JETP concessional and grant funding flows must support those aspects of the transition that are largely impossible to finance, namely project implementation on environmental and social aspects of decommissioning of coal mines and power plants.
Responsibility for negotiating the terms of the JETP has been handed to the Presidential Climate Finance Task Team (PCFTT), which was established by President Cyril Ramaphosa in February 2022. The PCFTT, which reports to an Inter-Ministerial Committee that is chaired by President Ramaphosa, is mandated to engage with the International Partner's Group IPG, its European counterpart, and to:
advise on the composition and affordability of the financing package;
coordinate relevant government departments, development finance institutions, and the private sector; and
oversee the development of relevant financing mechanisms and facilities.
On 21 June 2022, the PCCFT and the IPG provided an update on the progress made on implementation of the JETP. Acknowledging that the South African government had made tangible policy advancements, which place the JET 'at the centre of the national policy agenda', the International Partners Group have confirmed that 'discussions are underway between the PCFTT and the IPG regarding the nature of funding to be provided through the partnership'. Although light on detail, the IPG's statement did include an indicative work plan to December 2022 setting out priority deliverables and targets such as establishing working groups and preparing and finalising the JETP investment plan.
This work plan appears to be on track, with the JETP Investment Plan having been officially endorsed by Cabinet following a meeting held on 19 October 2022. Although not made available to the public as yet, details on the Investment Plan are to be released following its anticipated endorsement at COP27.
In addition to the JETP, this year has also seen the announcement of multiple announcements of bilateral agreements with France, Germany, Norwegian development banks and agencies, and the World Bank.
Urgency and South Africa's negotiating mandate
Progress appears to have been made over the past few months in developing the frameworks for the provision of climate finance. However, in order for South Africa to meet its NDC, tangible results are needed, and soon. DFFE Minister Barbara Creecy has recently reiterated that although the USD8.5 billion in funding which the JETP represents is a significant first step, it falls well short of the more than R1 trillion South Africa requires for mitigation and adaptation. Specifically, anticipated adaptation costs for Africa from 2020 – 2030 are estimated to be USD259 – 407 billion, while loss and damage costs for the same period are expected to be approximately USD289 – 440 billion.
Any delay in implementation of the JETP (and thereby the JET) could have the effect of compounding the prospective loss and damage costs to South Africa, and may even jeopardise its trade relationships, with several trading partners indicating that carbon border adjustment measures could be implemented from 2026.
At a stakeholder engagement session on 24 October 2022, Minster Creecy further emphasised this urgency, which is reflected in South Africa's negotiating mandate for COP27, focusing on adaptation, mitigation, the Just Energy Transition and finance.
Expectations for COP27
It appears that for both government and NGOs monitoring the progress South Africa is making in terms of its NDC, the desired outcomes from COP27 are implementation and transparency.
The South African delegation to COP27 will seek clarity around the mechanisms and targets of mitigation and adaptation work programmes to support implementation of its NDC. Government will be keen to ensure that these programmes, when finalised, support the UNFCCC principle of common and differentiated responsibilities and respective capabilities, and thereby facilitate the JET.
NGOs (such as the Life after Coal (LAC) campaign) meanwhile, are calling for increased transparency around the scope of climate finance arrangements, and the accountability of lenders and beneficiaries to these agreements. These organisations, which have expressed concern that there was insufficient stakeholder engagement in the development of the JETP Investment Plan, hope to see substantive and meaningful consultation in respect of any investment strategies arising from COP27.
The Presidential Climate Commission (PCC) held a Special Sitting on Friday 4 November 2022 which, according to a statement issued by the Presidency, will set out Government's priority investment and financing interventions under the Just Energy Transition Investment Plan. In addition, Cabinet and the Inter-Ministerial Committee on the Just Energy Transition Partnership recently agreed that there may now be broader consultation on the investment plan.
Whether COP27 meets Africa's expectation as an implementation COP remains to be seen. In our view, COP27 is key for the commitment made in Glasgow not only to be increased but to be put into actual action with short term and measured targets. All stakeholders need visibility in terms of policies, action and implementation, as well as trust that the promised financing supports will be timely and in whole delivered.

Contacts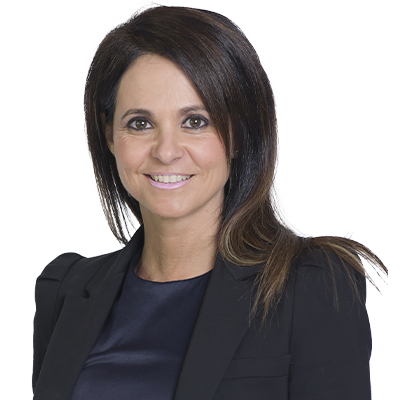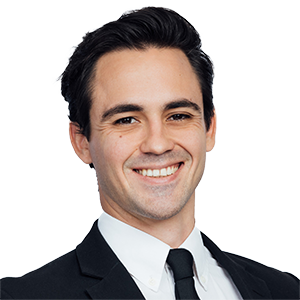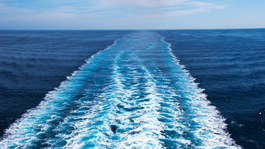 Publication
Women at sea: What you don't see
Nina Varumo is a freelance portrait and documentary photographer based in Stockholm. A recent project of hers Kvinnor till sjöss ('Women at sea') is on ongoing photo series highlighting the working life of female seafarers in order to change the stereotypical image of what and who is a seafarer.
Publication
"Double materiality": What does it mean for non-financial reporting?
Companies have been publicly reporting on their financial performance for over a hundred years. However, they are increasingly having to make public non-financial disclosures relating to sustainability and environmental, social and governance (ESG) matters as a result of rules, laws and regulations issued by stock exchanges, governments and regulators worldwide.