---
Medidas del Gobierno para reanimar al sector petrolero
Publication | Octubre 17, 2015
La caída de los precios del petróleo ha impactado el desarrollo de actividades de exploración, planteando un escenario de desaceleración en el descubrimiento de reservas y producción futura.Antela rigidez normativaactual y las condiciones de los contratos vigentes, el Ministerio de Minas y Energía y la Agencia Nacional de Hidrocarburos (ANH)hananunciado un Plan para la Competitividad Petrolera y expedido medidasencaminadas a mitigar el impacto del escenario actual de precios.
¿Qué se prevé en elPlan para la Competitividad Petrolera?

Lee Mas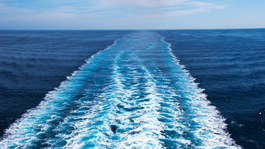 Publication
Women at sea: What you don't see
Nina Varumo is a freelance portrait and documentary photographer based in Stockholm. A recent project of hers Kvinnor till sjöss ('Women at sea') is on ongoing photo series highlighting the working life of female seafarers in order to change the stereotypical image of what and who is a seafarer.
Publication
"Double materiality": What does it mean for non-financial reporting?
Companies have been publicly reporting on their financial performance for over a hundred years. However, they are increasingly having to make public non-financial disclosures relating to sustainability and environmental, social and governance (ESG) matters as a result of rules, laws and regulations issued by stock exchanges, governments and regulators worldwide.