---
Sarah Fitzpatrick
Head of Planning; Partner
Norton Rose Fulbright LLP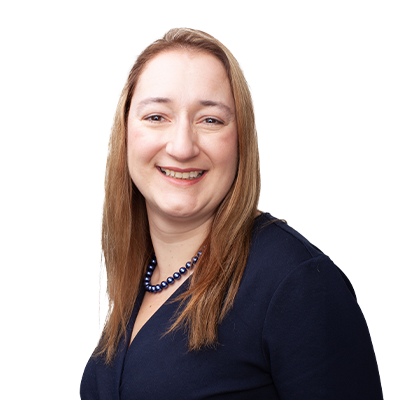 Sarah Fitzpatrick
vCard
---
Related services and key industries
---
Biography
Sarah Fitzpatrick is a planning lawyer, and head of our planning team in London.
She has over 25 years extensive experience in all aspects of planning law and practice with a particular focus on London regeneration and redevelopment, compulsory purchase, high-rise development, infrastructure and energy infrastructure, road and rail, and large scale multi-use schemes.
Sarah has experience of acting for both promoters of, and objectors to, CPO's/TWAO's/DCOs, including retail-led and town centre regeneration CPOs, and has acted most recently in objecting to an energy DCO, and is currently acting against an early stage rail TWAO, highways DCO, and regeneration CPO. Sarah has also acted / is acting for claimants on compensation claims relating to a number of major road, rail, and infrastructure schemes as well as developer-led regeneration CPOs; claims currently relate to HS2, the A63 Castle Street DCO, Thames Tideway Tunnel, the A27 Arundel Bypass DCO, and the A1 Birtley to Coal House DCO.
She has considerable experience of working on major London schemes, including high-rise development, residential and residential-led mixed-use schemes, sports stadia, student accommodation, office, hotel and retail schemes. Many of these projects have a complicated transport infrastructure interface and involve rail upgrades, new roads, bridges and other infrastructure. Sarah is currently advising on schemes involving new office; residential including build to rent; mixed-use retail and residential; an apart-hotel; a football stadium and training ground; and a new hotel development.
Sarah also has experience of acting on large mixed-use / residential-led schemes outside London; she is currently acting on the residential-led redevelopment of four linked sites outside Norwich for 750 residential units; a mixed-use residential, retail, office, hotel and community space in Canterbury on a complex town centre site; and a new training ground and facilities for a Championship football club.
She also has experience of energy infrastructure, having acted on new pylon and undergrounding projects, new jetty and on-shore facilities for LNG, a gas pipeline, as well as promoting an energy DCO.
Sarah has extensive experience of advising on the complex, cutting edge and quirkier aspects of planning law, such as CIL mitigation strategies; dark kitchens; defending enforcement and listed building enforcement cases; relevant demolition cases; technical implementation and CLEUD/CLOPUD applications to establish lawful use and development; utilising permitted development rights and creating fall back strategies.
A skilled negotiator, Sarah has negotiated many planning and highway agreements, and planning conditions ensuring planning permissions remain bankable, and preserve cash flow, as well as ensuring sufficient flexibility throughout build-out to accommodate market change.
Sarah is recognised in the Legal 500 2023 as a leader in her field, and has been ranked globally as one of the top lawyers in Hospitality 2022 by Who's Who Legal.
---
Representative experience
London Bridge Quarter – advised the Sellar Property Group in securing planning permission for the Shard and News Building. Issues included tall buildings, skyline views and streetscape, world heritage site, listed buildings, conservation areas, transport infrastructure, and engineering complications relating to LUL lines below parts of the site. Schemes included new station concourse, the closure of a bridge, new highway and highway upgrades, HVM measures, new entrance and escalators to LUL station, connecting retail mall, and pedestrian plaza. Advised on the integrated security strategy and public realm strategy. The schemes involved strategic advice, as well as application review, the negotiation of complex multi-party planning and highway agreements, highway orders and licences, and later scheme changes to vary uses and increase floor space. Also advised on Shard Place to secure a series of highway agreements and licences as well as advising on compulsory purchase issues.
Olympic Park - advised the ODA on the planning application for the Olympic Park. She led the team advising ODA Transport on station upgrade work at Stratford Regional Station and West Ham Stations. Advised on road and water closure strategies, including diversions and secured orders. She assisted with new infrastructure - road, rail, and bridges, and secured multiple road closure orders under various powers. Assisted with the Olympic Route Network and the series of orders required to deliver it, including the ODA's internal governance processes, as well as securing future adoption of new infrastructure by statutory bodies. Negotiated the deal between the DfT and DCMS, where compulsory powers had been secured over the same land for a DLR extension and the Olympics. Advised LLDC post-Games on a speed limit strategy for the legacy QEOP. She advised on and devised legal strategy for HVMs – construction, use, operation. Also successfully defended two judicial review challenges brought by objectors, and project managed the service of (1000+) notices in relation to the Olympic applications.
Victoria Estate – advised on redevelopment proposals for Land Securities Victoria Estate, planning permissions secured for Kingsgate House (office and retail) and the Zig Zag (residential and retail), Portland House for a residential and retail scheme, 2-4 Castle Lane (affordable housing) and 6 Castle Lane (private residential). The schemes involved advice on strategy, review of application documents, including environmental statements, negotiation of planning and highways agreements, walkway agreements, as well as road closure orders.
US Embassy at Nine Elms – advised the US State department on the planning application and strategy for the new US Embassy at Nine Elms, including highway diversion, security considerations, and interface with adjacent regeneration proposals. Negotiated s.106 agreement.
100 West Cromwell Road - advised Spen Hill Developments Ltd and Meyer Homes on a significant flatted development on a multi-level site for five buildings of up to 13 storeys in Kensington and Chelsea, comprising 278 residential units, retail, community and private gyms, café, swimming pool, and extension to the adjacent Tesco store. A revised scheme was permitted following an appeal.
10 Kensington Palace Gardens - advised Ocubis Ltd on extensions, including a large basement extension, to this large listed building in Kensington. Successfully defended a challenge brought by the Republic of France to the issue of certificates confirming lawful implementation of planning permission and listed building consent. Advising on listed building consent issues, discharge of conditions and construction phase issues.
15 Clerkenwell Close – advised on this high-profile enforcement appeal for architect Amin Taha, securing planning permission following an inquiry. Demolition of the property which comprises residential flats and office floorspace was being sought by Islington Council despite winning a slew of London, regional and national awards for architecture, including RIBA London and National awards, and being nominated for the Stirling Prize, and Mies Van der Rohe prize.
Unite Students – advised Unite on its London portfolio of 24 properties to expand the class of users to enable summer lets to non-students, creating an additional revenue stream, and capital value lift. A highly successful strategy was devised on a borough by borough basis.
PPR Estates – secured permission on appeal at 44-46 High Road Wood Green for a scheme of 4-9 storeys for 121 residential units and two ground floor commercial units. Also advising on the redevelopment of 840 Old Kent Road for a new development of 13-21 storeys comprising 168 residential units, a new Aldi store, and a further retail unit. The scheme is complicated by a proposal for a Bakerloo underground line extension, for which acquisition of part of the site may be sought.
Selhurst Park – advising Crystal Palace Football Club on its main stand redevelopment proposals, providing a step change in the quality of the facilities at the club for players, staff, hospitality, fans, and the Palace for Life Foundation. Currently negotiating s.106 and related agreements; there is a particular issue relating to the acquisition of Council housing to facilitate the redevelopment, decanting of tenants, and re-provision of Council housing.
North Wales Connection – advised National Grid as promoter of a Development Consent Order for a proposed 30km £650m high-voltage powerline in Anglesey, including a deep tunnelled element beneath the Menai Strait. DCO application withdrawn after the withdrawal of funding for Wylfa Newydd. This is one of the largest, most complex and controversial DCO projects ever submitted. Advised the lands team on the land and rights acquisition strategy for the DCO, including the project management role in relation to engagement, offers, and private treaty deals with landowners, obviating the need for the exercise of compulsory powers. Stress testing the engineering justification for acquisitions and scheme boundary. Advised on key land related DCO documents.
HS2 – advised Blackrock on the HS2 Bill, negotiated a parliamentary undertaking to secure important concessions from HS2. Advising DB Cargo on an HS2 compensation claim for the Euston Carriage Works site at Euston.
Crossrail – advised claimants on a number of compulsory purchase compensation claims opposite Crossrail/TfL, including an industrial estate in Stratford, a restaurant in Soho, and properties on Oxford Street. Also advised the ODA on the interface of the Olympic Park with Crossrail and the overlap of statutory powers, managed the physical works required by the two projects through a series of agreements.
A63 Castle Street DCO – advised major landowner (Holiday Inn) affected by Highways England's proposals, submitted relevant representation and written representation, appearance at preliminary meeting; negotiated a deed of mitigation and grant of rights as an alternative to the exercise of powers under the DCO. Advising on strategy and tactics.
Pinebanks – advising Berliet Ltd on the redevelopment of three sites for residential uses in Norwich, comprising the redevelopment of a former sports club for 231 detached executive dwellings for which planning permission had been secured, but which was substantially re-geared into a more commercial permission likely to be attractive to the market and funders; 71 units of affordable housing in an off-site location; use of s.203 powers to suppress restrictive covenant; and currently advising on the redevelopment of a former school for circa 100+ units.
Uplands – secured planning permission and listed building consent on a recently listed former hotel and conference centre in High Wycombe, securing consent for conversion to residential and a new build element; 59 dwellings in total. The site is in the Green Belt, AONB, area of landscape value and included a protected orchard and other trees protected by TPOs; part of the site was an ancient woodland.
Thurrock Thames Gateway Development Corporation - provided strategic advice to TTGDC on a variety of major projects, including residential developments at the Former Ford Factory Site for 650 dwellings; a 15ha site at Butts Lane for 350 dwellings and community uses; land at Fiddlers Reach for 1,217 dwellings in 13 parcels of between 2.5 to 21 storeys, 940m2 of local retail, leisure and community uses, and 2,880m2 of business use; as well as strategic advice on London Gateway, Port of Tilbury, Vopak terminal expansion, a new country park on a former landfill site, and a new gas pipeline.
Union Square - advised on Muse Developments' £250m development in Swindon, a mixed-use development of 450 new homes; 600,000 sq ft of employment space; provision for a new Primary Care Trust; a 100-bed hotel; 145,000 sq ft of amenity retail, café and restaurant accommodation; and improved transport infrastructure, including a new bus station and new car parking facilities, set within a new network of streets and public space. Negotiated planning and highway agreements.
Holt Town Waterfront - advised Cibitas Investments Limited on the planning application, and negotiated the s.106 agreement for this £1.2 billion housing scheme, a new concept in high-rise family housing on complicated derelict East Manchester site with novel affordable housing delivery strategy. A 38 ha site on which is proposed 370,000sq m of houses, ground floor Class B1 business and Class A1/A2 retail and Class A3/A4 leisure uses.
36-46 Albert Embankment – advising Hotchkiss Ltd on this 600-bed hotel and office scheme in LB Lambeth. Planning and highway agreements will be required.
Eagle Centre, Derby – advised Westfield on this major town centre regeneration scheme, including redevelopment of the shopping centre and adjoining land as a retail, dining and leisure desination, including the planning application, environmental statement, compulsory purchase order, and related highway orders, and planning agreements.
---
Insights
Publication | October 24, 2023
Publication | August 24, 2023
Publication | July 07, 2023