---
From January 2015, we will no longer send a regular insurance update email. Going forward, our insurance content will be added to the Norton Rose Fulbright Regulation tomorrow blog.
Regulation tomorrow offers a convenient resource for those keeping track of the evolving and increasingly complex global financial services regulatory environment.
Our regular blog posts will feature insight on the key developments and issues that you need to be aware of. To stay in the loop with insurance developments from Norton Rose Fulbright please subscribe to the Regulation tomorrow blog.
Previous insurance updates can be accessed via the following links:
Contacts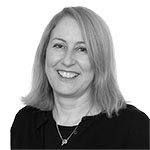 Knowledge Director, Advisory