---
Under the remit of the Financial Conduct Authority (FCA), insurance firms are facing increased oversight across the product lifespan. Product governance has been a key focus of the new conduct regulator since it took over from the Financial Services Authority (FSA) in April 2013 and firms can expect scrutiny of product development, distribution agreements and post-sale issues such as claims handling and complaints practices.

Consumer protection is at the heart of the FCA's approach and will remain so. The insurance sector has been subject to a number of thematic reviews since the FCA took charge. Figures suggest that the market is firmly on the regulator's agenda with increased focus on consumer outcomes, value for money and conflicts of interest. FCA intervention can be expected if any stage of the product lifespan threatens to lead to consumer detriment.

The widely documented inadequacies of the FSA regime, combined with the PPI mis-selling legacy, have shaped the current regulatory landscape and trend for robust product intervention. In this section of our technical resource we highlight the key regulatory issues that insurers need to address and how firms can ensure compliance with the FCA's supervisory objectives.

We include a briefing on insurance product development which addresses the full spectrum of issues that firms should take into account both when designing new products and ensuring ongoing compliance throughout the policy cycle.

Claims handling practices in particular have been the target of regulatory investigation proving that firms need to take claims handling duties seriously. We include an article on lessons from recent thematic work, ensuring compliance with ICOBS provisions and suggestions for how firms might carry out a comprehensive review of their claims processes.

The insurance team held a briefing in November 2013 providing insight on the regulatory rules applicable to product governance, what good governance looks like across the product lifespan and the big issues that firms should be aware of in this area. The webcast recording of this briefing can be accessed at our insurance talks page.
For further information
For our insight into the development of conduct regulation and product governance in the UK please refer to our briefing Beyond law: understanding the scope of conduct regulation.
Contacts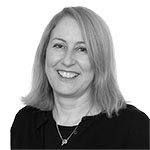 Knowledge Director, Advisory