---
Norton Rose Fulbright Awarded Canadian IP Contentious Impact Case of the Year
Global | Recognition | September 23, 2016
Norton Rose Fulbright Canada was honoured with two awards at the fourth annual LMG Life Sciences Awards ceremony held on September 14 in New York City.

The LMG Life Sciences Awards recognizes and honours the achievements of leading life sciences lawyers, law firms, and in-house counsel in the United States, Canada, and Europe that have played a significant role in the life sciences industry.

Norton Rose Fulbright received awards for "Canadian IP Contentious Impact Case of the year."

1) Gilead Sciences Inc v Idenix Pharmaceuticals Inc.
Jordana Sanft (Toronto), Amy Grenon (Toronto), and Adam Haller (Toronto).

The Gilead case was a highly complex pharmaceutical patent validity and infringement action with global implications in respect of parallel litigation in the United Kingdom, Australia, Norway and the United States among other jurisdictions.  The NRFC team, on behalf of Gilead, was successful at trial against Idenix, represented by Gowlings. This award showcases the team's expertise in high stakes pharmaceutical cases.
                                           
2) Pfizer vs. Apotex Lipitor Section 8 claim.
Orestes Pasparakis (Toronto), Allyson Whyte Nowak (Toronto), Jane Caskey (Toronto), Judith Robinson (Montreal), Amy Grenon (Toronto), Dan Daniele (Toronto) and Nisha Anand (Toronto).

The NRFC team represented Pfizer against Apotex's claim for damages under section 8 of the Patented Medicines (Notice of Compliance) Regulations. At issue was the largest section 8 claim to-date. This award showcases the team's expertise in the section 8 PM(NOC)  space.

"We are honoured to receive the recognition from the legal and life sciences community. The awards exhibit the strength of our IP litigation team and the valued trust our clients have in our knowledge," said Judith Robinson, National Practice Group Leader - Intellectual Property, Norton Rose Fulbright.
---
Contacts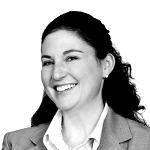 Partner, Lawyer, Trademark Agent, Patent Agent
© Norton Rose Fulbright LLP 2020