---
No oral modification or variation clauses:
The case of Rock Advertising Limited v MWB Business Exchange Centres Limited [2018] UKSC 24
Global | Publication | août 2019
Introduction
The Supreme Court in England recently reversed our understanding of the effectiveness of "no oral modification or variation" clauses (NOM clauses). Until the case of Rock Advertising Limited v MWB Business Exchange Centres Limited [2018] UKSC 24, it had always been assumed that NOM clauses were of limited effect, but that is no longer the case.
NOM clauses are common in most aviation contracts, from purchase agreements to leases. They provide that no variation to the contractual terms will be effective unless in writing. This encourages parties to ensure that any variations are documented, but the traditional approach to such clauses was that if the parties orally agreed to vary the terms of the contract, then they must have orally agreed to vary this restriction.
In deciding to break with tradition on this issue, the English court did consider other jurisdictions and so in this article we will look at the state of the law on NOM clauses both in England in light of this case and in New York, the two most likely governing laws for aviation contracts.
The position now is that parties are still free to vary the contract, but are required to do so in the form specified for variations in the contract.
Background to the case
MWB Business Exchange Centres Limited (MWB) operated serviced offices in central London and in 2011, entered into a contractual licence with Rock Advertising Limited (Rock) to occupy its office space.
The licence included a fairly common type of NOM clause which provided that the licence set out all of the terms as agreed between the parties and that all variations to the licence must be (a) formally set out in writing; and (b) signed by both parties before they take effect.
Within a few months of entering into the licence, Rock was in significant arrears and unable to meet its financial commitments. Rock's sole director proposed a revised schedule of payments to a credit controller employed at MWB.
This revised schedule of payments would have the effect of deferring part of the payments due and to spread the outstanding accumulated arrears over the remainder of the licence term. On account of the interest costs of the deferral, this revised payment schedule would result in slightly less money being due to MWB.
Rock contended that MWB's credit controller had orally agreed to this revised payment schedule and therefore to vary the licence during a telephone call. MWB denied it was agreed but in any event relied upon the NOM clause and asserted that, as a result, the original terms of the licence continued and that Rock was in breach of its payment obligations thereunder. Therefore, due to Rock's failure to pay its arears, MWB locked out Rock from the premises and terminated the licence thereafter.
MWB sued Rock for the arrears and Rock brought a counterclaim for damages for wrongful exclusion from the premises on the basis that there was an agreed payment schedule which varied the licence.
As a matter of fact, the court determined that there had been an oral agreement but the question was whether or not that was effective in light of the NOM clause.
Commentary
The Supreme Court found in favour of MWB on the basis that parties can agree to bind their future conduct with NOM clauses and by doing so ensure commercial certainty between the parties.
It is notable that the history of the case shows the differing views which can be taken on this point. At the County Court, it was decided that although there had been an oral agreement between the credit controller at MWB and the sole director at Rock to proceed with the revised schedule of payments, this was not effective to vary the underlying licence as it was not in writing and signed on behalf of both parties as required by the NOM clause. This was despite a finding that the credit controller had ostensible authority to make such a decision.
Rock appealed this decision, and the Court of Appeal reversed the County Court decision, finding that the agreement between the sole director at Rock and the credit controller amounted to an agreement to dispense with the NOM clause and therefore the parties had varied the licence.
This decision was appealed to the Supreme Court which in turn overturned the Court of Appeal's decision. It found in favour of commercial certainty. The Judgment begins by stating that "modern litigation rarely raises truly fundamental issues in the law of contract. This appeal is exceptional. It raises two of them." Although the Judgment does not go on to consider the second fundamental issue in respect of consideration, the Supreme Court considered the reasoning behind why NOM clauses are disputed.
Lord Sumption's judgment (which was supported by Lady Hale, Lord Wilson and Lord Lloyd-Jones) noted that these clauses had been found to be ineffective on the following basis
a variation of an existing contract is itself a contract
under common law there are no requirements of form for making of contracts and parties can agree to dispense with an existing clause which imposes requirements of form
the parties must be taken to have intended to do so by the act of agreeing a variation informally when the agreement itself required writing.
However, Lord Sumption went on to say that although parties have freedom to make contracts such autonomy operates up until the point the contract is made, and thereafter only to the extent that the contract allows it. He noted that there are many instances in which a particular form of agreement is prescribed by statute and that there is no reason why parties cannot adopt the same principle by agreement.
He recognised that NOM clauses are commonly included in written agreements and that there are at least three reasons for doing so
first, such clauses prevent informal and possibly abusive attempts to undermine written contracts
second, the requirement for written variation reduces misunderstandings which may arise during oral variation
third, the requirement of formality makes it easier for corporations to police the variation of commercial agreements.
Furthermore, the inclusion of these clauses provides the parties with commercial certainty.
Lord Briggs also allowed the appeal on a narrower basis. He found that the critical questions were firstly, whether the parties can agree to remove a NOM clause from the contract orally, and secondly, if so, whether such an agreement will be implied where they agree orally upon a variation of the contract without reference to the NOM clause.
In this case, the alleged oral agreement to vary the licence said nothing about the NOM clause and so he would not treat it as having been done away with by necessary implication. As a result, the NOM clause would bind the parties unless they expressly agree to do away with it.
Impact of this judgment
Given the prevalence of NOM clauses in a wide range of contracts, this is a significant decision. It is common for parties to have discussions in relation to revised payment schedules or to modify aircraft return conditions at redelivery. Previously, if agreement was reached to vary existing written terms, that was considered to be effective. With no written evidence, this may lead to arguments as to whether or not agreement was reached (as was the case in Rock v MWB) or on what precise terms. The Supreme Court is therefore putting commercial certainty above the freedom of parties to "unmake" a contract.
It is unlikely to do away with all disputes where the parties have reached an agreement orally and one party tries to resile from the agreement, but relying on arguments such as estoppel will certainly make it harder for a party to enforce any such oral agreement. It emphasises the importance of documenting any agreement to vary the existing terms as quickly as possible.
Overview of New York law
The Supreme Court of England's decision in Rock v MWB restricted contracting parties' ability to alter a contract through oral modification. Generally, New York law is in accord with this decision. Under New York law, "[a] written agreement or other written instrument which contains a provision to the effect that it cannot be changed orally, cannot be changed by an executory agreement unless such executory agreement is in writing and signed by the party against whom enforcement of the change is sought or by his agent." N.Y. Gen. Oblig. Law § 15-301.
However, New York courts can permit parties to overcome a no oral modification clause by showing either partial performance or equitable estoppel. Additionally, an oral modification will be enforced if it has been acted upon to completion.
To rely on the partial performance exception, the partial performance "must be unequivocally referable to the new contract." In other words, the actions taken must be explainable only with reference to the oral agreement.
The other exception, equitable estoppel, applies "if one party to the written contract has induced another's significant and substantial reliance upon an oral modification and if the conduct relied upon is not otherwise…compatible with the agreement as written." EMI Music Mktg. v. Avatar Records, Inc., 317 F.Supp.2d 412, 421 (S.D.N.Y.2004) (internal citations omitted). Whenever equitable issues have to be determined, the court can take into account the conduct of the parties. In particular, the conduct of the party contending for the oral agreement would be a determining factor, although the conduct of both parties may be relevant. This is in order to "prevent a party from inducing full or partial performance from another and then claiming the sanctuary of the statute of frauds or section 15–301 when suit is brought." Eujoy Realty Corp. v. Van Wagner Commc'ns, LLC, 22 N.Y.3d 413, 426, 4 N.E.3d 336, 344 (2013).
Thus, despite the general rule under New York law that parties to a contract containing a NOM cannot alter their agreements through oral modification, New York courts offer potential means of overcoming this restriction depending on whether the facts support the parties' reliance or change in position as a result of such modification.

Contacts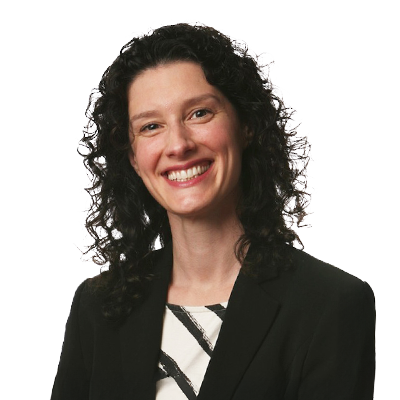 Partner
Email
charlotte.winter@nortonrosefulbright.com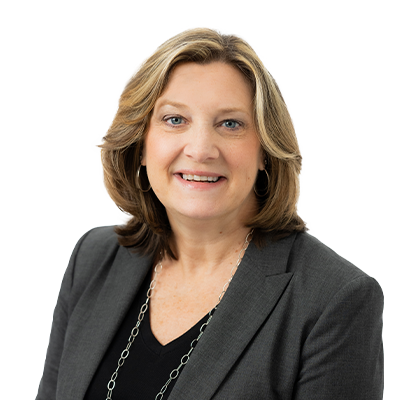 Co-Partner-in-Charge, New York
Email
judith.archer@nortonrosefulbright.com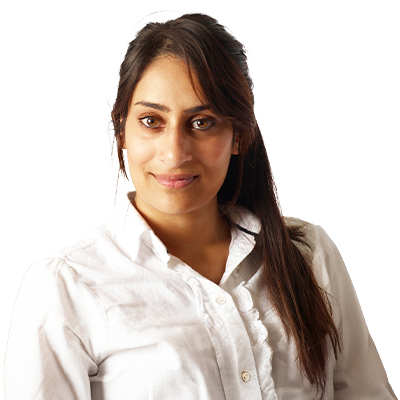 Partner
Email
zayba.drabu@nortonrosefulbright.com
Publication
Global restructuring guide
Businesses are facing challenges from climate change, new technologies such as artificial intelligence, new laws and regulation, higher inflation and interest rates, and supply chain disruption, and are therefore looking to restructure to help ensure they are financially robust to navigate these issues.