---
---
Footnotes
3
"Global trends in Climate Change Litigation: 2020 Snapshot", Grantham Research Institute on Climate Change and the Environment and Centre for Climate Change Economics and Policy, London School of Economics and Political Science, July 2020 (Grantham Institute Report).
5
Grantham Institute Report.
8
See e.g. American Electric Power Co. v Connecticut 564 U.S. 410, (2011) (Connecticut); Comer v. Murphy Oil USA, Inc., 585 F.3d 855 (5th Cir. 2009) (Comer).
10
Except a few cases such as State of Connecticut v Exxon Mobil Corporation commenced in September 2020.
13
See e.g. Peel, Jacqueline, Osofsky, Hari, Foerster, Anita, Shaping the 'Next Generation' of Climate Change Litigation in Australia (2017) 41(2) Melbourne University Law Review 793.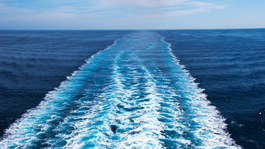 Publication
Women at sea: What you don't see
Nina Varumo is a freelance portrait and documentary photographer based in Stockholm. A recent project of hers Kvinnor till sjöss ('Women at sea') is on ongoing photo series highlighting the working life of female seafarers in order to change the stereotypical image of what and who is a seafarer.