---
Norton Rose Fulbright advises 4D Global Energy Investments PLC on the sale of Dulevo International S.P.A. to FAYAT Group
Global | Press release - Business | June 2021
Global law firm Norton Rose Fulbright has advised Rosehope Limited, the holding company specialised in industry business, entirely owned by the private equity fund 4D Global Energy Investments PLC (4D Global Energy) on the sale of Dulevo International S.p.A. (Dulevo) to FAYAT Group (FAYAT). Dulevo is a world-leading manufacturer in the industrial and urban sweeping sector. The sale includes all of Dulevo's operations, properties and subsidiaries, as well as ownership of the administrative buildings and all manufacturing facilities in Northern Italy.
4D Global Energy is a private equity group based in Dublin and Paris specializing in the energy sector, co-founded by Tighe Noonan in 2002. Since its incorporation, the management team lead by Noonan has focused its activity in bringing growth capital to underpin the growth of small to medium-sized private companies with robust fundamentals and exceptional position value in their respective segments of the oil and gas value chain. Many of its investors are from United States and include universities, foundations and family offices. Italy has been a platform of great success for 4D Global Energy and its industrial holding company for Italy Rosehope led by Tighe Noonan as chairman and CEO. Most of its investments in Italy have been into distressed situations and have led to significant returns after a period of restructuring and consolidation of the business.
Dulevo was founded in 1976 in Parma, Italy. Today, it operates in more than 80 countries and employs over 200 people. Dulevo's industrial site in Italy is one of the world's most advanced manufacturing facilities for its industry. The company's skilled professionals conduct state-of-the-art research and development, enabling the company to design and produce exceptional products and employ technologies developed to improve environmental sustainability. In recent years the company has brought great innovation in alternative fuels (such as methane), environmental sustainability and connectivity.
FAYAT currently operates in 170 countries and has more than 21,500 employees. The company is engaged in 7 major activities: civil works, foundations, building, energy services, metal, pressure vessels and road equipment. With this acquisition, FAYAT's Environmental Solutions division will become the global leader in sweeping solutions.
Milan-based partner Tiziana Del Prete led the Norton Rose Fulbright team, which included counsel Massimo Agostini, senior associate Fabrizio Zecca and associate Giuseppe Pastore.
Tiziana Del Prete commented:
"For over fifteen years I have been working closely with 4D Global Energy and Tighe Noonan in relation to several investments and disposals in Italy. The sale of Dulevo is the culmination of over four years work during which my team and I have advised on the restructuring of the group to which Dulevo was a key asset, including the sale of non-core businesses, the reorganization of group companies and all other activities aimed at restoring the financial, tax and business balance of the group. Through this intense activity, Dulevo has become the major player in the Italian market and a global leader in its industry. This transaction highlights Norton Rose Fulbright's industry know-how and strong skills in assisting on complex and high value cross-border M&A transactions and we are pleased to have contributed our experience to help bring this significant transaction to a successful closure."
For further information please contact:
Contact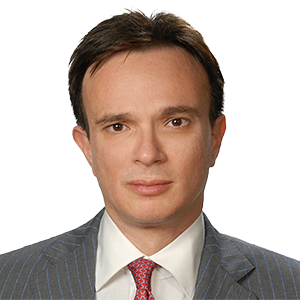 Senior Associate
Email
fabrizio.zecca@nortonrosefulbright.com