---
Norton Rose Fulbright advises Angola on its third sovereign bond issuance
Global | Business | July 23, 2018
Global law firm Norton Rose Fulbright has advised The Republic of Angola on the third of its international bond issuances totalling US$5 billion.
The latest transaction entailed the issuance of US$500 million 30-year bonds to be consolidated and form a single series with Angola's existing US$1.25 billion 30-year bonds issued in May 2018. The new bonds have been admitted to trading on the regulated market of the London Stock Exchange.
The joint lead managers were Deutsche Bank, Goldman Sachs International and ICBC.
The Norton Rose Fulbright team advising on the transaction was led by London partners Peter Young and Madhavi Gosavi, as well as senior associate Vishal Mawkin and associate Tudor Plapcianu.
Peter Young, debt capital markets partner, Norton Rose Fulbright, commented:
"This is the second 30 year bond issued by Angola in 2018, reflecting the trend of emerging market sovereigns accessing global debt capital markets to achieve long-term international investment and to fulfill strategic development goals. The transaction involved an intraday launch and pricing and, as with Angola's prior issuances, attracted very strong investor interest, with an oversubscribed order book. Investor interest in sub-Saharan issuances remains strong and we expect this to continue."
Madhavi Gosavi, finance partner, Norton Rose Fulbright, commented:
"We have a long history of advising the Angolan Government and are pleased to once again assist Angola on another landmark international bond offering."
This is one of a number of sovereign bond issuances Norton Rose Fulbright's global debt capital markets practice has advised on, including Angola's first (US$1.5 billion) international bond issuance in 2015 and second (US$3 billion) bond issued in May 2018.
The firm's London debt capital markets practice has also advised: the Islamic Republic of Pakistan on a total of US$7 billion sovereign sukuk and Eurobond issuances since 2014; the Kingdom of Bahrain on a total of US$2.6 billion sovereign sukuk and Eurobond issuances since 2016; Canadian sovereign issuers in respect of a total of US$7.5 billion in 2017; and Her Majesty's Right of Canada on its US$10 billion MTN programme.
For further information please contact:
Louise Nelson, Senior PR Manager
Tel: +44 (0)20 7444 5086; Mob: +44 (0)7909 684 893
louise.nelson@nortonrosefulbright.com
Notes for editors:
Norton Rose Fulbright
Norton Rose Fulbright is a global law firm providing the world's preeminent corporations and financial institutions with a full business law service. The firm has more than 4,000 lawyers and other legal staff based in Europe, the United States, Canada, Latin America, Asia, Australia, Africa and the Middle East.
Recognized for its industry focus, Norton Rose Fulbright is strong across all the key industry sectors: financial institutions; energy; infrastructure, mining and commodities; transport; technology and innovation; and life sciences and healthcare. Through its global risk advisory group, the firm leverages its industry experience with its knowledge of legal, regulatory, compliance and governance issues to provide clients with practical solutions to the legal and regulatory risks facing their businesses.
Norton Rose Fulbright operates in accordance with its global business principles of quality, unity and integrity, aiming to provide the highest possible standard of legal service in each of its offices and to maintain that level of quality at every point of contact.
Norton Rose Fulbright Verein, a Swiss verein, helps coordinate the activities of Norton Rose Fulbright members but does not itself provide legal services to clients. Norton Rose Fulbright has offices in more than 50 cities worldwide, including London, Houston, New York, Toronto, Mexico City, Hong Kong, Sydney and Johannesburg. For more information, see nortonrosefulbright.com/legal-notices.
Contacts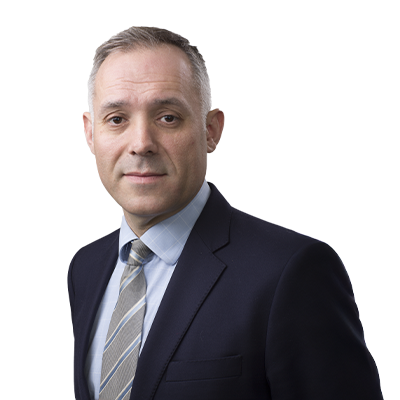 Partner
Email
peter.young@nortonrosefulbright.com
Head of Banking and Finance, EMEA
Email
madhavi.gosavi@nortonrosefulbright.com