---
Norton Rose Fulbright advises Ecobank on its London-listed US$450 million inaugural international bond issuance
Global | Press release - Business | April 2019
Global law firm Norton Rose Fulbright has advised Ecobank Transnational Incorporated ("ETI") on its inaugural $450 million Rule 144A/Regulation S international bond issue, listed on the London Stock Exchange. ETI is the holding company for a leading pan-African banking group with a presence in 36 African countries across Western, Central, Eastern and Southern Africa, with group international offices in Paris, London, Dubai and Beijing. The group is systemically important across sub-Saharan Africa servicing regional and global corporations, governments, international organisations and approximately 19 million customers.
The Norton Rose Fulbright team advising ETI was led by London based debt capital markets partner Peter Young, with assistance from of counsel Jacqueline Heng and senior associate Vishal Mawkin.
Peter Young commented:
"We are absolutely delighted to have advised Ecobank on its inaugural Rule 144A/Regulation S international bond issue, listed on the London Stock Exchange. This marks a milestone for this leading pan-African banking group, which operates in multiple emerging and frontier markets with evolving political, economic and regulatory challenges. This transaction builds on our experience advising this important client on its issue of convertible bonds – listed on London's International Securities Market – to strategic investors in 2017".
The joint bookrunners and joint lead managers were Deutsche Bank, Standard Bank, Standard Chartered Bank and Renaissance Capital. Mashreqbank was also a joint lead manager (passive).
This is one of a number of frontier market bond issuances Norton Rose Fulbright's global DCM practice has advised on, including two international bond issuances by the Republic of Angola totalling US$3.5 billion in 2018; the Islamic Republic of Pakistan on a total of US$7 billion sovereign sukuk and eurobond issuances since 2014; the Kingdom of Bahrain on a total of US$2.6 billion sovereign sukuk and eurobond issuances since 2016; the International Committee of the Red Cross on the world's first Humanitarian Impact Bond, which attracted private investment to fund physical rehabilitation centres in Nigeria, Mali and the Democratic Republic of Congo; GuarantCo (an international development finance institution) on Sindicatum Renewable Energy Company's pioneering INR2.5bn green Masala bond; and the Republic of Indonesia on a total of US$17 billion eurobonds and sukuk issued since 2011, including the first ever issuance of green sukuk by a sovereign.
Norton Rose Fulbright's DCM practice also advised Canadian banks and issuers on issuances totalling more than US$28 billion in 2018, and acted as English and Canadian counsel to all six Canadian D-SIBs as part of a select working group dealing with issues related to the implementation of the new Canadian bail-in regime and TLAC guidelines in connection with both their domestic and international senior debt programmes.
Norton Rose Fulbright's DCM practice has been recognised in the past year with multiple awards including "Sovereign Debt Deal of the Year" (Bonds, Loans and Sukuk Africa Awards, for the Republic of Angola's US$3.5bn sovereign bonds in 2018); "Capital Markets Law Firm of the Year" (Islamic Finance News Awards 2018); and "Finance Team of the Year" (Legal Business Awards 2018, for the Humanitarian Impact Bond for International Committee of the Red Cross).
For further information please contact:
Kate Farrell, Public Relations Executive
Tel: +44 (0) 20 7444 3724; Mob: +44 (0) 7515 324 290
kate.farrell@nortonrosefulbright.com
Notes for editors:
Norton Rose Fulbright
Norton Rose Fulbright is a global law firm providing the world's preeminent corporations and financial institutions with a full business law service. The firm has more than 4,000 lawyers and other legal staff based in Europe, the United States, Canada, Latin America, Asia, Australia, Africa and the Middle East.
Recognized for its industry focus, Norton Rose Fulbright is strong across all the key industry sectors: financial institutions; energy; infrastructure, mining and commodities; transport; technology and innovation; and life sciences and healthcare. Through its global risk advisory group, the firm leverages its industry experience with its knowledge of legal, regulatory, compliance and governance issues to provide clients with practical solutions to the legal and regulatory risks facing their businesses.
Norton Rose Fulbright operates in accordance with its global business principles of quality, unity and integrity, aiming to provide the highest possible standard of legal service in each of its offices and to maintain that level of quality at every point of contact.
Norton Rose Fulbright Verein, a Swiss verein, helps coordinate the activities of Norton Rose Fulbright members but does not itself provide legal services to clients. Norton Rose Fulbright has offices in more than 50 cities worldwide, including London, Houston, New York, Toronto, Mexico City, Hong Kong, Sydney and Johannesburg. For more information, see nortonrosefulbright.com/legal-notices.
Contacts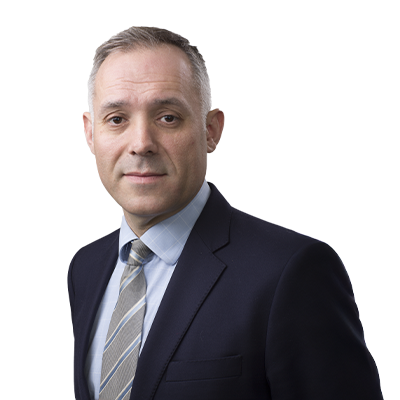 Partner
Email
peter.young@nortonrosefulbright.com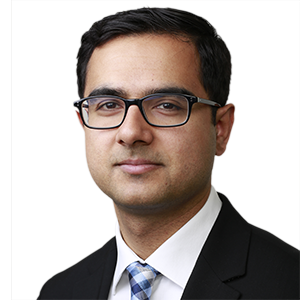 Counsel
Email
vishal.mawkin@nortonrosefulbright.com