---
Norton Rose Fulbright expands corporate and white collar crime team
People | December 4, 2017
Global law firm Norton Rose Fulbright has today announced the appointment of Pamela Reddy as partner. Pamela joins partner Neil O'May to strengthen the London corporate and white collar crime team.
Pamela advises companies and individuals on all aspects of business, corporate, financial and white collar crime. She has extensive experience in handling complex fraud, corruption, market abuse, and money laundering cases as well as internal investigations and financial services investigations.
Pamela has over 20 years of experience as a criminal lawyer covering all stages of the criminal process. She represents clients from the initial internal investigation to the interviews by the SFO, CPS and other prosecutors either under caution or compulsorily, and through to the jury trial and beyond.
Her breadth and depth of experience includes acting in the current SFO Euribor prosecution, the SFO Libor investigation, and defending in notable corruption and fraud trials. She has acted for clients in cross-border criminal investigations involving global companies.
Peter Scott, Norton Rose Fulbright Head of Dispute Resolution for Europe, Middle East and Asia, welcomed Pamela saying: "Investigations increasingly have a global dimension and cooperation between international regulators is the norm. Our global corporate and white collar crime expertise gives clients an integrated solution to these complex, cross-border investigations and prosecutions. We have an outstanding corporate and white collar team in London which will be greatly enhanced by Pamela's arrival. This will, in turn, heighten our ability to provide a world-wide integrated response to the full range of criminal issues affecting international businesses and senior executives."
Neil O'May commented: "We are delighted to welcome Pamela to join our specialist corporate crime team. She will hugely enhance the firm's experience in this busy and growing area. Companies and senior executives worldwide are subject to ever extending criminal liability, the consequences of which, if things go wrong, cannot be more serious. Prosecutors in the UK, the US and world-wide are working assertively and collaboratively to secure criminal charges and prosecutions against corporate entities and senior management executives. Pamela will be a tremendous asset to our team given her wealth of experience in handling high-profile and sensitive criminal matters."
Pamela Reddy commented: "Norton Rose Fulbright has one of the leading white collar crime and investigations teams in the UK and internationally so this is a fantastic opportunity. I look forward to working with the team and continuing to build on its success."
For further information please contact:
Louise Nelson, Senior PR Manager
Tel: +44 (0)20 7444 5086; Mob: +44 (0)7909 684 893
louise.nelson@nortonrosefulbright.com
Notes for editors:
Norton Rose Fulbright
Norton Rose Fulbright is a global law firm providing the world's preeminent corporations and financial institutions with a full business law service. The firm has more than 4,000 lawyers and other legal staff based in Europe, the United States, Canada, Latin America, Asia, Australia, Africa, the Middle East and Central Asia.
Recognized for its industry focus, Norton Rose Fulbright is strong across all the key industry sectors: financial institutions; energy; infrastructure, mining and commodities; transport; technology and innovation; and life sciences and healthcare. Through its global risk advisory group, the firm leverages its industry experience with its knowledge of legal, regulatory, compliance and governance issues to provide clients with practical solutions to the legal and regulatory risks facing their businesses.
Norton Rose Fulbright operates in accordance with its global business principles of quality, unity and integrity, aiming to provide the highest possible standard of legal service in each of its offices and to maintain that level of quality at every point of contact.
Norton Rose Fulbright Verein, a Swiss verein, helps coordinate the activities of Norton Rose Fulbright members but does not itself provide legal services to clients. Norton Rose Fulbright has offices in more than 50 cities worldwide, including London, Houston, New York, Toronto, Mexico City, Hong Kong, Sydney and Johannesburg. For more information, see nortonrosefulbright.com/legal-notices.
Contacts
Partner
Email
pamela.reddy@nortonrosefulbright.com
Managing Partner, Europe, Middle East and Asia
Email
peter.scott@nortonrosefulbright.com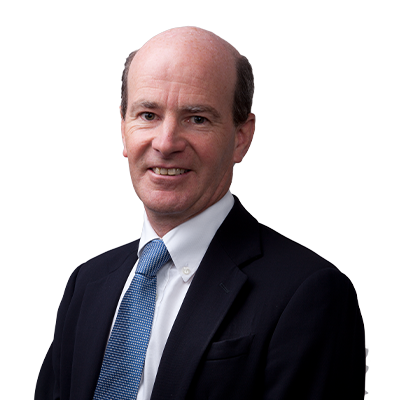 Partner
Email
neil.o'may@nortonrosefulbright.com