---
Luxembourg regulator CSSF issues an FAQ regarding Circular 02/77
Global | Publication | July 2020
On July 7, 2020, the Commission de Surveillance du Secteur Financier (CSSF) issued an FAQ document on Circular 02/77 concerning the protection of investors in case of NAV calculation errors and the correction of the consequences resulting from non-compliance with the investment rules applicable to undertakings for collective investment (the FAQ).
The FAQ sets out in written form the approach taken by the CSSF over the past few years in respect of certain aspects of the Circular, and from that perspective is not controversial, effectively confirming and pulling together expected Luxembourg practice in respect of NAV calculation errors and investment rule breaches.
The FAQ is split into three sections or 'chapters': Chapter I dealing with the interpretative queries relating to the general application of the Circular, Chapter II covering the selection of the correction method to be applied in the context of a NAV calculation error, and Chapter III dealing with a small number of questions pertaining to the tolerance thresholds provided by the Circular.
Of particular utility for fund managers are the Appendices of the FAQ which set out in pictorial format decision trees in respect of (i) the correction of NAV calculation errors, (ii) the correction of investment breaches, and (iii) the use of the economic versus the accounting method for determining the financial impact of the investment breach.
Importantly, the FAQ provides a reminder that active 'intra-day' investment breaches (i.e. those investment breaches which occur between two official NAV calculations) are to be reported to the CSSF and compensated in accordance with the Circular.
Overall, the FAQ serves as a noteworthy reminder of the CSSF's current practice, and is welcomed as a central repository of responses to common queries relating to the Circular.
If you'd like to know more about the Circular, the recently issued FAQ or, more generally, how Norton Rose Fulbright's Luxembourg team can support you with your investment management projects, please don't hesitate to contact a member of our team.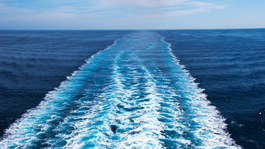 Publication
Women at sea: What you don't see
Nina Varumo is a freelance portrait and documentary photographer based in Stockholm. A recent project of hers Kvinnor till sjöss ('Women at sea') is on ongoing photo series highlighting the working life of female seafarers in order to change the stereotypical image of what and who is a seafarer.
Publication
"Double materiality": What does it mean for non-financial reporting?
Companies have been publicly reporting on their financial performance for over a hundred years. However, they are increasingly having to make public non-financial disclosures relating to sustainability and environmental, social and governance (ESG) matters as a result of rules, laws and regulations issued by stock exchanges, governments and regulators worldwide.