---
Incentivising gender diversity in shipping loan agreements
United Kingdom | Publication | March 2023
This article was first published in Riviera Maritime Media.
Over recent years, the shipping market has focused on what can be done collectively to address the environmental impact of the industry, the 'E' in ESG, through regulation, technology and financial incentives.
Sustainability provisions in shipping loan agreements
There has been increased pressure on the shipping industry to decarbonise, which has resulted in shipping loan agreements addressing sustainability aims. The Loan Market Association published the first iteration of the sustainability-linked loan principles (SLLPs) in 2019, which established the principles for classing a loan as a 'sustainability-linked loan' (SLL). The essence of an SLL is that an economic outcome (generally a margin adjustment) is linked to the sustainability performance of the borrower.
The SLLPs were most recently updated in March 2022, and a further update is expected Q1 2023. In addition, provisions in respect of responsible ship recycling and the Poseidon Principles are now commonplace in facility agreements.
Many shipping companies have entered into SLLs in recent years, which typically feature a margin ratchet which is linked to the borrower's sustainability performance in relation to criteria such as energy efficiency or carbon emissions. The margin for such loans may increase or decrease by a small percentage per annum depending on how the borrower performs against certain key performance indicators (KPIs) and related sustainability performance targets (SPTs). Whilst the KPIs in shipping loans have generally focused on energy efficiency and carbon emissions, we have started to see KPIs relating to gender diversity. While gender diversity KPIs have been seen in corporate finance documentation in other industries for several years, they are novel for the shipping market. This is a significant change in an industry which has historically lacked female representation.
How to measure gender diversity
The SLLPs advise that for KPIs to be credible they should be: (i) relevant to the borrower's business, (ii) measureable and (iii) able to be benchmarked. Where gender diversity KPIs have been used in corporate finance loan agreements in other industries, these have often used one of two methods of measuring diversity:
the number of women as a percentage of the workforce (sometimes excluding temporary consultants and contractors); or
the number of women in senior positions.
Whilst neither option is perfect, they may be the most appropriate method of measurement for a particular borrower. However, one concern is that simply measuring a percentage of the workforce does not recognise there are differing skill levels of the roles within organisations. Can it be considered progress if a high percentage of women are employed in lower skilled roles without any women in management? Equally it is possible that requiring certain numbers of women to hold management positions could encourage quota-filling rather than meaningful development of female leadership. Perhaps the KPIs and associated SPTs need to reflect both issues or maybe it comes down to the nature of the business of the company and the composition of the roles within the company to dictate the best measurement. For example, the demographics of the workforce of a cruise ship operator differs drastically from that of a floating production storage and off-loading vessel owner.
Whilst the composition of a company's employees can be measured, financial institutions will need to think about how ambitious to be in terms of setting targets and applicable benchmarks. The SLLPs' guidance is for a target to apply during the life of the loan, to be meaningful and ambitious. For example, would it be realistic to set requirements for the percentage of female crew employed by a group by basing the calculation on the number of female captains, which is likely to be few, within that group's fleet? Benchmarking across the shipping industry can be difficult, because of the private nature of the syndicated loan market. However, it might be possible to benchmark statistics on gender diversity in the industry measured by an independent third party.
When considering how to measure gender diversity, it is not only important to think about the calculations but also at which level the KPIs should be assessed: should this be at shipowner level, or at a wider group level, for example? In the vast majority of ship financing structures, the lenders provide loan facilities to special purpose companies (SPCs) whose only asset is the ship being financed and which may only have a nominal number of directors on its board. Requiring this SPC to comply with gender diversity requirements will not achieve the progress that the industry requires. To make sustainability-linked loans more meaningful in the shipping industry, lenders could identify the appropriate beneficial owner of the SPC and apply these provisions to that company and its subsidiaries. It may be this company is the guarantor or the ultimate shareholder of the borrower's 'group'.
Ship finance drafting options
Aside from a margin ratchet, there are other ways lenders could encourage companies to focus on sustainability (including regarding diversity and inclusion) in their loan agreements. Whilst some measures are more stringent than others, they could be used alongside a margin ratchet or as an alternative to it:
Representations and undertakings: Representations and undertakings to maintain policies and procedures designed to promote and achieve diversity and inclusion in the workplace.
Information undertakings: Annual reporting on the composition of the permanent employees of the borrower group which could include LGBTIQ+, disability, race, ethnicity and culture as well as gender. However, it is noted that in some jurisdictions it is not legal to request such information from employees, and in any case, employees may not voluntarily provide the requested information, so there may be a limit to the availability and usefulness of this data.
Event of default/mandatory prepayment event: An event of default or mandatory prepayment event occurring on a breach of such obligations set out above in 1 or 2 and/or if certain sustainability KPIs are not met. In practice, breach of sustainability provisions in a sustainability-linked loan tends to affect the margin rather than trigger an event of default or mandatory prepayment event, but in future we may see progressive lenders imposing these types of requirements on a borrower.
Relaxation of transfer provisions: Another option may be for a borrower to lose their right to consent to a lender's transfer of the loan if they fail to comply with sustainability KPIs. A lender may decide that over the lifetime of the loan they can no longer provide financing to a company that is not focusing on these issues and shall look to transfer the loan without restriction as a result.
With the exception perhaps of item 3, it would not be difficult to include all or any of these options into new facilities, but one size will not fit all: any gender equality provisions will have to recognise the range of companies in the industry and the recruitment pools that are available to them, for example, when it comes to crewing.
Final remarks
It is clear that gender diversity can be incentivised in loan documentation. Where the objectives are clear, reasonable and promote progress in this industry these are likely to be more palatable to borrowers. Looking to the future, could financial institutions go further than just gender diversity and look at setting KPIs and SPTs relating to criteria related to LGBTIQ+, disability, race, ethnicity and culture?
What is clear, is that with a focus on gender diversity, the first steps are being made to ensure the shipping industry will become a more diverse and progressive industry.Until recently, little progress has been made in identifying and addressing social measures, the 'S', however, there is evidence that is beginning to change. In the first few weeks of 2023, we have started to see, for the first time, financial incentives related to gender diversity being included in ship finance documentation. Whilst some may question whether linking gender diversity to sustainability-linked loan provisions is the right approach to addressing the lack of diversity in the maritime industry, it is undoubtedly an important first step in the process.

Contacts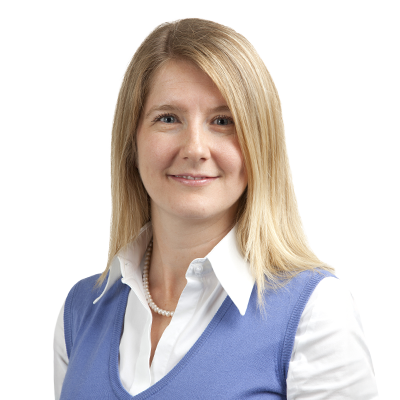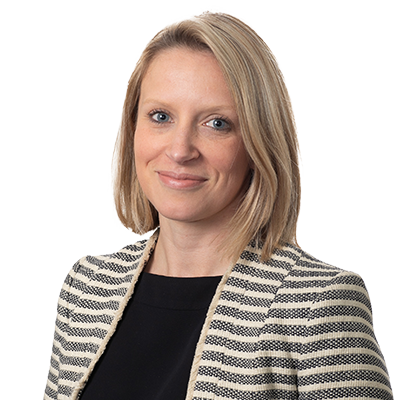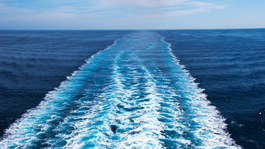 Publication
Women at sea: What you don't see
Nina Varumo is a freelance portrait and documentary photographer based in Stockholm. A recent project of hers Kvinnor till sjöss ('Women at sea') is on ongoing photo series highlighting the working life of female seafarers in order to change the stereotypical image of what and who is a seafarer.
Publication
"Double materiality": What does it mean for non-financial reporting?
Companies have been publicly reporting on their financial performance for over a hundred years. However, they are increasingly having to make public non-financial disclosures relating to sustainability and environmental, social and governance (ESG) matters as a result of rules, laws and regulations issued by stock exchanges, governments and regulators worldwide.