---
Queremos recordarles acerca del vencimiento de las siguientes obligaciones que deben cumplirse en materia laboral, así:
Pago de la prima legal de servicios

Recordamos la obligación legal de pagar quince días de salario el último día de junio por el semestre calendario trabajado y proporcional por fracción de semestre.

El salario base para liquidar la prima será el último salario fijo más el promedio del salario variable del semestre calendario o proporcional por fracción de semestre trabajado.

El auxilio de transporte se debe incorporar a la base para el cálculo de la prima de servicios.

Servicio Nacional de Aprendizaje SENA

Recordamos la obligación legal de reportar en el mes de julio, la variación de la nómina de enero a junio, a fin de que el SENA proceda a fijar la cuota de aprendices que estaría obligada a contratar la empresa, con base en el promedio de trabajadores de dicho semestre.

Las empresas que no han tenido variación en la nómina del semestre, no deben hacer este reporte.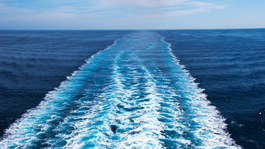 Publication
Women at sea: What you don't see
Nina Varumo is a freelance portrait and documentary photographer based in Stockholm. A recent project of hers Kvinnor till sjöss ('Women at sea') is on ongoing photo series highlighting the working life of female seafarers in order to change the stereotypical image of what and who is a seafarer.