---
Norton Rose Fulbright partner and Head of India Practice Sherina Petit appointed to the LCIA Board of Directors
India | Press release | December 4, 2015
Global law firm Norton Rose Fulbright is pleased to announce that partner and head of the India Practice Sherina Petit who is based in the London office has been invited to join the Board of Directors of the London Court of International Arbitration (LCIA) effective from December 3, 2015.

The LCIA is one of the world's leading international institutions for commercial dispute resolution and provides efficient, flexible and impartial administration of arbitration and other ADR proceedings, regardless of location, and under any system of law.

Sherina specialises in all forms of dispute resolution, with a primary focus on international arbitration, arbitration related court proceedings and ADR. She has been involved in high-value matters in a range of industry sectors including commodities, construction, energy, financial services, infrastructure, oil and gas, pharmaceuticals, technology and transport. She represents clients across the globe in a wide variety of arbitration proceedings, including those before the London Court of International Arbitration (LCIA), International Chamber of Commerce (ICC) and United Nations Commission on International Trade Law (UNCITRAL) as well as in ad hoc proceedings. In addition to representing clients as counsel in arbitrations, Sherina regularly sits as an arbitrator.

Sherina commented:

"I am delighted and honoured to join the LCIA Board of Directors. The new LCIA Rules are user friendly and have been well received by the market as they have been adapted to follow the recent trends. The LCIA has always been an extremely efficient organisation and remains one of the world's leading institutions for international arbitration and we are often asked by our clients to advise on LCIA governed arbitrations."

With over 70 international arbitration partners globally, the Norton Rose Fulbright international arbitration team advises many of the world's largest corporations and financial institutions on complex, high-value and sensitive multi-jurisdictional disputes.
For further information please contact:

Louise Nelson, Senior PR Manager
Tel: +44 (0)20 7444 5086; Mob: +44 (0)7909 684893
louise.nelson@nortonrosefulbright.com
Notes for editors:
Norton Rose Fulbright
Norton Rose Fulbright is a global law firm. We provide the world's pre-eminent corporations and financial institutions with a full business law service. We have more than 3800 lawyers and other legal staff based in more than 50 cities across Europe, the United States, Canada, Latin America, Asia, Australia, Africa, the Middle East and Central Asia.

Recognized for our industry focus, we are strong across all the key industry sectors: financial institutions; energy; infrastructure, mining and commodities; transport; technology and innovation; and life sciences and healthcare.

Wherever we are, we operate in accordance with our global business principles of quality, unity and integrity. We aim to provide the highest possible standard of legal service in each of our offices and to maintain that level of quality at every point of contact.

For more information about Norton Rose Fulbright, see nortonrosefulbright.com/legal-notices.
Contact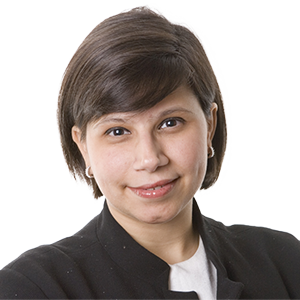 Head of India Practice; Partner