---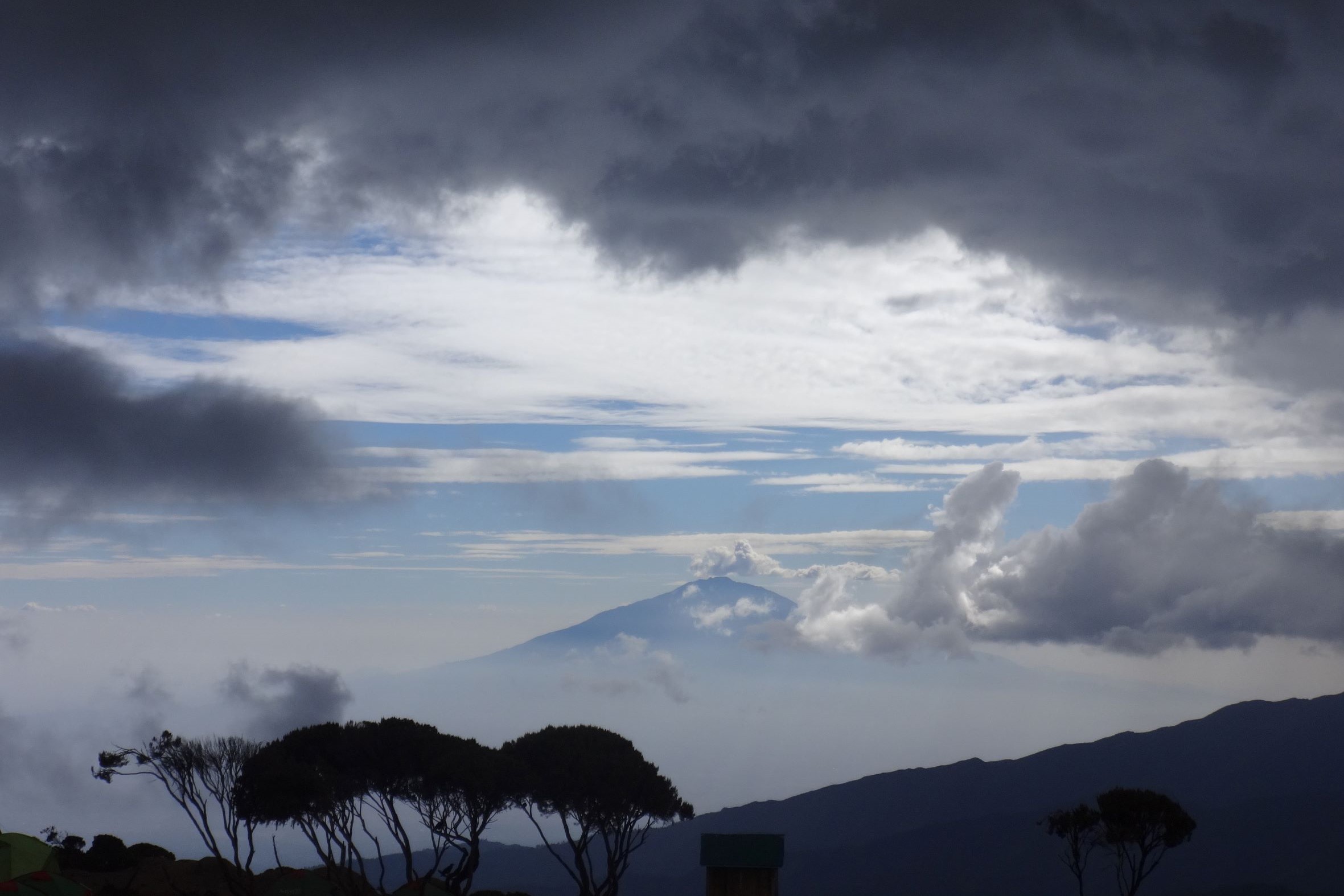 Laura Kiwelu in Tanzania
RE | Issue 12 | 2017
My laptop symbolises my way of life. I board a plane or go into a meeting and open it up, and I am always horrified at how obvious the film of red East African dust is on the screen and keyboard. I have to find a quick, secret way of giving it a clean. At home, my office is in the garden and when I'm working the dust blows in through the windows unnoticed. In the rainy season that's not so much a problem because the dust has transformed into overflowing mud and the main battle then is running out of the house in the morning dark through the rain and getting to the taxi for the airport without the dogs covering me and my bag in mud.
There is nothing regular about my way of life—aside from the persistent pattern of last-minute meetings in locations across the continent. But I have come to appreciate the regularity of the East African seasons in establishing a routine. Throughout the year, the sun sets at around six thirty and night draws in quickly. Nights in East Africa are seldom quiet. I am aware of the shrieking of bush babies, neighbourhood radios blasting out late-night news and gospel songs, and local dogs howling in unison. But just before the first cockerel and the morning call to prayer, there is a silence—and when I am travelling, this is often the time I must leave to catch a flight.
After this, the unvarying sound of the dawn chorus will start at exactly six o'clock and the sun rise at six thirty. Like clockwork.
A definite consequence of moving round in life is that there is no one place which you can say is home; and, also, that when you are in one place, part of you will pine for another. This is particularly true at Christmas when we go between the hot and dry season in Tanzania to the murky mid-winter in England, and I wonder whether I prefer my bright outdoor life in Africa or the cosy festive season and my English countryside roots. I can see our daughter wondering the same thing.
We moved to Tanzania as a family of three from south London in 2014 and are now a family of four. Life in Tanzania is split, as I live between the office in coastal Dar es Salaam and the Kilimanjaro region, where we have two homes: a rented place in town and a small farm that we are developing. Our farm sits on a plain between the horizon-dominating Mount Kilimanjaro to the east, Mount Meru to the west, acacia wilderness and the Kenyan border to the north, and Kilimanjaro International Airport to the south. My husband is originally from this region and it was an unspoken agreement that, on our move from London to Tanzania, home would be Kilimanjaro and I would travel.
We have certainly learned to be resilient this past year, as our infant son had a short period in hospital and then my husband had a car accident on the journey between farm and home hospitalising him in Nairobi for six weeks. As well as this there have been other, more minor, challenges. But for all the difficulties of living in Africa there are unforgettable moments; such as tracking a herd of zebra who have migrated to grazing near our farm, Kilimanjaro emerging covered in snow after a night of thunderstorms, seeing water pumped from our borehole for the first time, or simply cycling our daughter to school in the cool early morning on the dirt roads. In order to have these moments our way of life must work; and it does.