---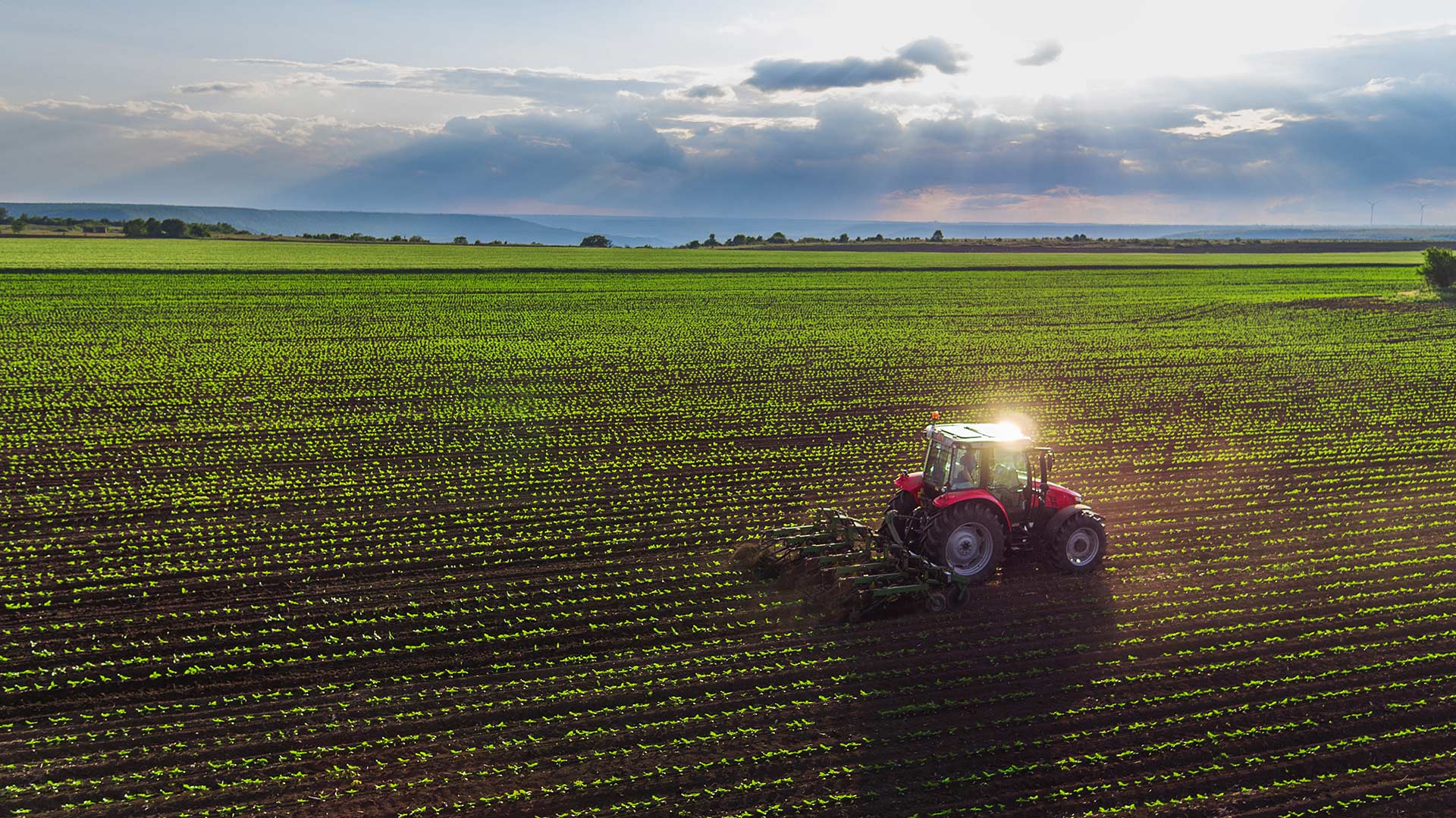 Agricultural technology: Can the UK continue to be a leader in the field post Brexit?
Global | Publication | July 2017
Content
Introduction
It is widely accepted that current farming methods are not sufficient to feed the world's growing population and that investment in new agricultural technologies will be necessary if we are going to find a way to feed the world's estimated nine billion people by 2050.
The UK has been a world leader in the agricultural and agricultural technology sectors: from the agricultural revolution to recent use of DNA marker-assisted breeding to create a new variety of disease-resistant pearl millet, which has improved the lives of millions of people in India. The UK government's "UK strategy for agricultural technology", published in 2013, explicitly acknowledged agricultural technology as a distinct sector and that the UK should be at the forefront of revolutionizing food production to address growing populations and dwindling resources, both on a national and global scale. The 2013 strategy paper set out some central factors necessary for an environment in which both public and private entities can confidently invest in research and development: a stable regulatory environment, especially given the long-lead time between initiating research and development and bringing a product to market; and regulation that is not overly burdensome and which does not stifle innovation. Following the uncertainty caused by the Brexit decision, it may be some time before the UK has a stable and certain regulatory environment or the confidence to invest heavily in new technology when farmers face the withdrawal of European Union (EU) subsidies. It has, however, been suggested that post-Brexit there may be changes intended to support not only the UK's farmers but also the agricultural technology sector; a subsidy system and decreased regulation designed to encourage innovation.
Subsidizing innovation
In a speech to the National Farmers' Union (NFU) in February 2017, Andrea Leadsom (the then Secretary of State for Environment, Food and Rural Affairs) said of Brexit that, "I want to use this opportunity to allow innovation to flourish – not just for the sake of productivity, but also as a means of improving the landscape around us." Development and increased use of technology in farming were key messages in Leadsom's address to the NFU and the suggestion was that post-Brexit agricultural subsidies should be designed to offer a greater reward for innovation. Amending EU agricultural subsidies (the Common Agricultural Policy) to support innovation is something that is being considered at an EU-level, but it may be that the UK is better placed to encourage increased use of technology in the agricultural sector as there are not the same concerns about its potential impact on employment as in other EU countries. Indeed, one of the key concerns in the UK post-Brexit is conversely whether there will be sufficient numbers of agricultural workers if post-Brexit immigration controls prevent seasonal workers from coming to work in the UK. It has been estimated that EU migrants represent 120,000 of 400,000 workers in the UK food-processing industry, and horticultural and fruit farmers rely on about 75,000 seasonal workers from the EU each year. But while Leadsom, in her address to the NFU conference, suggested that new technologies should have a role in replacing traditional labor, the level of technology required to replace low skilled migrant workers with UK high-tech workers is likely to be years in the making.
De-regulation
Much has been said about the opportunity to decrease regulation in a post-Brexit UK and Leadsom in her address to the Oxford Farming Conference in January 2017 said that "as we prepare to leave the EU, I will be looking at scrapping the rules that hold us back and focusing instead on what works best for the UK." The EU's application of the precautionary principle has been subject to criticism; the precautionary principle places the burden on the inventor or innovator to disprove any risk even, as its critics would say, in circumstances in which there is no scientific consensus around potential harm. To some, this is stifling potential innovation; to others it is a common sense reaction to the unknown effects of new technology. The UK government has confirmed that as part of preparations for Brexit it is reviewing regulations surrounding genetically modified (GM) organisms and it is possible that GM crops could be licenced for commercial growth in the UK post- Brexit. Genetic modification is not the only area in which the UK has opposed EU regulation and disagreements have ranged from restrictions on the use of certain pesticides such as neonicotinoids and glyphosates to animal cloning for food production. George Eustice (the Minister of State for Agriculture), in a written answer to the Houses of Parliament in October 2016, stated that regulation should be "science-based and proportionate" which may imply a move away from the EU's precautionary principle. However, suggesting that the UK can successfully market controversial technologies such as GM products simply by changing national regulation is to over-simplify the case. For example, the economics of developing GM seeds on a commercial scale which are not currently marketable in Europe (especially if the GM seeds are developed specifically for Western European climates or to be resistant to geographically-specific diseases) are questionable. Although the restricted licencing of GM crops grown in the EU limits the market for GM seeds (only one type of GM crop is currently grown commercially in the EU), the EU does import GM products. But any export of products to the EU will depend on the trade arrangements reached post-Brexit; arrangements which may be more difficult where UK regulations are no longer equivalent. However, the UK is a net importer of agri-food goods and the government's White Paper on leaving the EU is optimistic that the UK and the EU have a mutual interest in ensuring continued high levels of market access in the agri-food sector in the future.
If there is to be a broad domestic market for GM products, or indeed other food developed and produced using new and unfamiliar technologies, it is not just regulations but also minds that need to be changed. Leadsom has already been accused of environmental irresponsibility by the Green Party following her statement that the "three crop rule" (the EU regulation requiring certain larger farms to grow at least three crops) should be scrapped after Brexit. Suggestions of commercial production of GM crops or deregulation of certain pesticides will undoubtedly cause a strong adverse reaction amongst a vocal minority; it is less clear how the majority of the UK public would react. Following the Brexit decision, it is notable that GM crop developers Monsanto and Syngenta seem to be stepping up a public relations campaign designed to change minds in favour of GM technology. Monsanto is reportedly preparing to work with UK scientists and Vance Crowe, recently appointed "Director of Millennial Engagement" at Monsanto, has been in the UK giving a series of talks promoting GM crops to the UK public. Syngenta has partnered with the Evening Standard for a series of food debates, including on the role of technology in food production. In a recent interview, Syngenta warned that either consumers will have to accept innovation or face higher prices and supply shortages.
Research funding
The UK government has put significant amounts of public money into agrifood research and development, as has the private sector. The most recently available data (published by the UK government in 2016) is from 2012-3 and shows UK government investment in agri-tech research and development of about £320 million and UK private investment of around £500 million in those years. But UK research and development has also benefitted hugely from EU investment and Horizon 2020 (which replaced FP7 in 2014 and is the biggest ever EU research and innovation programme) has a budget of nearly €80 billion spread over seven years (2014 to 2020), with €4.1 billion for food, agricultural and bio-economy. The UK is a net recipient of EU research funding, ranking second in numbers of participants and funding. Not only are UK entities involved in Horizon 2020 projects which are meant to continue post-Brexit but whether UK entities will be able to participate in any future EU research funding is currently uncertain. Just one example of a Horizon 2020 project with UK involvement and interest is research into the prevention, detection and control of xylella fastidiosa, a bacterium which has caused severe damage to olive crops in Europe. The UK is expected to be hit particularly hard by an olive oil shortage in 2017 (caused largely by poor weather in Spain and xylella fastidiosa in Italy), with the price of olive oil rising by up to a third. Russell IPM Limited (a leading UK manufacturer of innovative biorational products, including insect pheromone-based monitoring and control systems), the Natural Environment Research Council and the University of Salford are all receiving EU funding to participate in this multidisciplinary research programme. It has been reported recently that crop research organization, the National Institute of Agricultural Botany, has been notified that future EU variety testing contracts commissioned directly by the Community Plant Variety Office, and worth about £600,000 per year, will no longer be awarded to the UK as the two-year time scales for testing certain species would go beyond the expected Brexit date of March 30, 2019. The UK is expected to guarantee funds for research bids made directly to the EU until 2020 (including Horizon 2020), but the future of research funding beyond 2020 is less certain. What is certain is that the UK's continued participation in research projects both within Europe and globally is essential, wherever the funding is obtained.
Looking forward
The UK is experiencing a period of increased regulatory and financial uncertainty for farmers, agri-tech companies and investors alike in the run-up to Brexit. There are no clear and easy answers and it appears likely that wide-reaching change will have to be faced, whether it is to agricultural subsidies, regulation of controversial technologies or the basis and funding of research and scientific collaboration. However, the ultimate reward could be subsidies that reward innovation, a regulatory environment which protects the public and the environment in a manner that is proportionate and science-based, and on-going collaboration both with the EU and globally permitting the UK to continue to play a leading role in addressing world food sufficiency concerns.

Publication
Global: Legalflyer
Legalflyer provides legal and market commentary, addressing the key questions and topics of interest to our clients operating in the aviation industry. The content of Legalflyer covers the breadth of our global aviation practice and is contributed by our aviation lawyers across our 50+ offices worldwide.