---
Welcome to issue 12 of Norton Rose Fulbright's International Arbitration Report. The focus of this issue is the infrastructure and construction sector.
In this issue, we offer a global overview of infrastructure and construction dispute trends. With the proliferation of major infrastructure projects across the globe, such as those under the auspices of China's Belt and Road Initiative, we delve into investor-state disputes involving that sector, and offer practical tips on how to avoid, mitigate and manage disputes when transacting with states or state-owned counterparties.
Staying with the Belt and Road Initiative theme, we interview the Secretary General of CIETAC Hong Kong, Dr Wang Wenying, for our Q&A and discuss the development and reform of CIETAC and the impact that the Belt and Road Initiative is having on arbitration in the region.
Our FAQ article looks at frequently asked questions about drafting effective dispute resolution clauses for multi-party, multi-contract disputes. This is particularly pertinent given infrastructure contracts are generally part of a wider suite of project contracts, involving multiple parties and intersecting contracts, which often results in procedural complexities and potentially wasted time and costs for subsequent disputes.
We also cover various procedural issues such as obtaining interim relief from courts and tribunals, obtaining discovery in the US in aid of non-US legal proceedings including international arbitration, expert evidence, and practical solutions for maximizing time and cost efficiencies in construction disputes.
Turning to the European Union, we analyze the oft-maligned decision of Achmea, and opine on its impact on intra-EU investment protection and therefore foreign investment flows.
In our global round up, we offer an overview of recent arbitration developments across the globe such as new laws, rules and key cases.
Finally, we look at tactics in arbitrating shipbuilding disputes, in particular the importance of timing.
Contents
Q&A with Dr. Wang Wenying, Secretary General of CIETAC Hong Kong.
May 2019
May 2019
Managing disputes risk when working with States and SOEs in infrastructure and construction projects.
May 2019
A look at recent cases.
May 2019
Avoiding parallel proceedings and conflicting decisions.
May 2019
Practical tips for managing party appointed experts.
May 2019
Using US courts to obtain discovery for non-US proceedings.
May 2019
May 2019
Comparing the courts and arbitration.
May 2019
May 2019
Developments in international arbitration rules and laws.
May 2019
The importance of timing.
May 2019
---

Contacts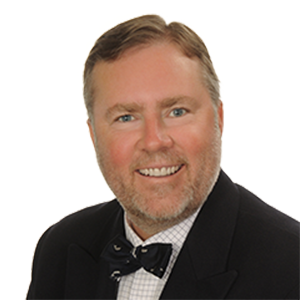 Global Co-Head of International Arbitration
Global Co-Head of International Arbitration, Senior Partner