---
EMEA Energy team advises on Scaling Solar project in Uzbekistan
Global | Press release - Business | December 2020
Global law firm Norton Rose Fulbright has advised Abu Dhabi Future Energy Company PJSC - Masdar on its on its successful bid to develop a 100MW solar power project in Uzbekistan under the International Finance Corporation's (IFC) Scaling Solar regime. The project is Uzbekistan's first successfully-financed independent power producer (IPP) project and the first Scaling Solar project outside of Africa.
The project is being implemented through the "NUR NAVOI SOLAR" Foreign Enterprise Limited Liability Company, the company established by Masdar for the purposes of developing the project. This company will sell all of the electrical energy generated by the plant to JSC National Electric Grid of Uzbekistan, the state-owned utility company in Uzbekistan, under a 25-year power purchase agreement.
Senior lenders comprise International Finance Corporation, International Finance Corporation as implementing entity of the Canada-IFC Blended Climate Finance Program, Asian Development Bank, and Asian Development Bank as administrator of the Canadian Climate Fund for the Private Sector in Asia II, while the European Bank for Reconstruction and Development is providing the equity bridge facility.
The project is the first new, competitively tendered project in Uzbekistan's renewable energy sector and the first solar project to be approved outside of Africa under the IFC Scaling Solar programme, setting a benchmark for the programme going forward. Alongside having the lowest tariff in the CIS region, this project represents a significant green milestone for Uzbekistan by adding 100MW of solar generation capacity to the national energy system and will assist the country in its low-carbon transition, reducing its current high reliance on thermal power generation.
A Norton Rose Fulbright team led by EMEA head of energy Charles Whitney and partner Chris Down advised Masdar in connection with its bid for the project, and the successful negotiation on the suite of project and finance documentation required in order to develop and implement the project.
Charles Whitney commented:
"We congratulate Masdar, the Government of Uzbekistan and the supporting lenders on a huge achievement for Uzbekistan and the region more widely. To close the first IPP in any country is always a challenge. In Uzbekistan we had a unique set of legal issues to work through, as the country is undergoing a massive reform programme at the moment. We were able to leverage our past experience of advising on projects in the country in order to support Masdar in navigating the various legal reforms – across foreign currency laws, investment laws and even the electricity sector itself – and closing the project in record time. The project sets a new benchmark in Uzbekistan and we wish it every success going forward."
The London, Singapore and Dubai-based Norton Rose Fulbright team also included partners Paul Mansouri, Colin Rice and Nick Robinson, as well as associates Remi Ahmed, Hesa Alsaad, Timothy Han, Francesca North and Claire Tuch.
For further information please contact:
Contact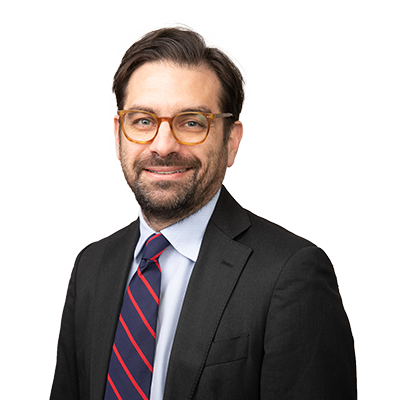 Head of Energy, Europe, Middle East and Asia; Partner