---
Another busy year for the South African Competition Authorities
Global | Publication | February 9, 2016
Another busy year for the South African Competition Authorities
2015 was another record-breaking year for the South African competition authorities and more stringent competition law enforcement is expected in South Africa in 2016. The serious potential consequences of anticompetitive conduct for companies and executives makes it imperative that compliance with competition law is made a priority for 2016.
Recent dawn raids
The Competition Commission's focus remains firmly on the detection and prosecution of cartels and the Commission executed 4 dawn raids in 2015 on companies alleged to have been involved in collusion with competitors. In October, the Commission searched the offices of suppliers of liquefied petroleum gas and cylinders, as well as the LPG Association. This followed a raid at the end of September on four furniture removal companies, and another in mid-September on the offices of three recruitment advertising agencies in Gauteng. In March 2015, the Commission raided the offices of six suppliers of fire control and protection system companies. This highlights the need for companies operating in South Africa to have a comprehensive plan in place to deal with a search and seizure operation at each of their premises.
Cartel investigations
In May, Commissioner Bonakele initiated a major investigation into collusion by traders in currency pairs involving the South African Rand via electronic messaging platforms, following similar investigations in the United States and Europe involving the fixing of forex rates and LIBOR. The investigation is still ongoing. However, the Commission concluded investigations into a number of cartel cases and referred complaints to the Competition Tribunal for adjudication in relation to alleged price-fixing in the construction, furniture removal, motor vehicle repair, curio retailing, plastic pipe and cement industries. This included the last case being investigated by the Commission as part of its 'fast-track settlement' process regarding bid-rigging in the construction sector, which relates to the N17 link road between New Canada and Soccer City (N17 project). Many of these complaint referrals involved an application for leniency by a cartel insider in terms of the Commission's Corporate Leniency Policy and this aptly demonstrates the continued and significant impact the leniency policy has on the Commission's enforcement record since it was amended in 2008. Companies involved in cartels in South Africa remain at serious risk of prosecution unless they come forward and seek immunity in return for full co-operation in terms of the leniency policy.
Most complaints are settled
In line with the trend in previous years, the vast majority of complaints referred to the Tribunal for adjudication were settled by agreements between the companies involved and the Commission, rather than litigated in a Tribunal hearing. In 2015, 31 companies entered into settlement agreements which were confirmed as consent orders by the Tribunal, in which they agreed to pay a total of more than R245 million in fines. The highest fines were R103 million and R95 million paid by two companies in relation to the Commission's investigation into price fixing and collusive tendering in sea transportation and a fine of R22 million paid by SA Metal Group for its participation in a scrap metal cartel. These hefty fines send a strong signal to companies trading in South Africa to design and implement a comprehensive competition law training and compliance program.
Criminal liability for executives
Although there have been vociferous calls for individuals, as well as companies, involved in cartels in South Africa to face criminal charges and jail time, amendments to the Competition Act to introduce criminal liability have languished on our statute books without being signed into effect by the President since late 2009. However, there is other legislation, such as the Prevention of Corrupt Activities Act, which is potentially capable of being applied to charge cartel executives. Directors and managers in South Africa accordingly need to ensure that they know and understand the principles set out in the Competition Act and avoid any contraventions.
Damages claims
There have been several attempts by customers to claim from cartels in actions in South Africa's civil courts, but to date, no damages related to contraventions of the Competition Act have been awarded.  However, this kind of litigation is expected to increase in South Africa as a result of the decisions of the Supreme Court of Appeal and the Constitutional Court in the bread cartel case, which recognised that class actions are permissible in cases other than constitutional matters, including competition law cases. The way is now open for consumers to bring class actions in order to claim damages for anti-competitive conduct.  
A busy year in the courts
The Competition Appeal Court dismissed the Commission's complaint against Sasol Chemical Industries about alleged excessive polymer pricing and in November, the Constitutional Court ruled that it will not hear the Commission's appeal against this decision. This is the second complaint about excessive pricing to be adjudicated in South Africa since the Act came into effect in 1999 (the first was Harmony's complaint against Mittal concerning excessive steel prices, but these parties ultimately settled this litigation). The  Competition Tribunal ruled that Media24 had engaged in an "exclusionary act" in terms of section 8(c) of the Competition Act, by running one of its community publications, Goudveld Forum, at a loss in order to eliminate a rival community newspaper in the Free State town of Welkom between 2004 and 2009. The Tribunal has yet to decide on an appropriate remedy in this case.
Market Inquiries
An important focus for the Commission in 2016 is likely to be its market inquiries into the healthcare, liquid petroleum gas and grocery retail sectors. Section 6 of the 2009 Competition Amendment Act, which empowers the Commission to conduct market inquiries, was brought into effect on 1 April 2013. The Commission has extended the period for completion of the healthcare inquiry to December 2016, and has published draft terms of reference for comment in the grocery inquiry, which will get under way in earnest early in the new year.

Publication
Controversial sunset date scrapped from Retained EU Law Bill
The government recently announced the removal of the controversial "sunset clause" from the Retained EU Law (Revocation and Reform) Bill (the Bill). This means that the automatic revocation at the end of 2023 for all remaining retained EU law (REUL) will not occur.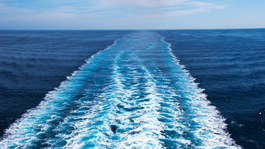 Publication
Women at sea: What you don't see
Nina Varumo is a freelance portrait and documentary photographer based in Stockholm. A recent project of hers Kvinnor till sjöss ('Women at sea') is on ongoing photo series highlighting the working life of female seafarers in order to change the stereotypical image of what and who is a seafarer.