---
Third-party funding in arbitration – the funders' perspective
A Q&A with Woodsford Litigation Funding, Harbour Litigation Funding and Burford Capital
Global | Publication | September 2016
A Q&A with Woodsford Litigation Funding, Harbour Litigation Funding and Burford Capital
Our Q&A covers recent developments in third-party funding of arbitration. We speak with a panel of third-party funders, including Steven Friel, Chief Investment Officer at Woodsford Litigation Funding, Ruth Stackpool-Moore, Director of Litigation Funding and Head of Hong Kong at Harbour Litigation Funding and Christopher Bogart, co-founder and Chief Executive Officer of Burford Capital.
01 | What trends are you seeing in the types of parties, cases and markets that are attracting third-party arbitration funding?
Ruth Stackpool-Moore, Harbour Litigation Funding
The past 12 months have seen further exponential growth in the use of third-party funding generally, and particularly an increase in the number of inquiries regarding arbitrations. Demand for funding in investment treaty arbitrations has historically been strong but we are now also seeing an increase in demand for funding in commercial arbitrations. Increasingly, this comes from large, well-capitalised companies which may, in the past, have considered that funding was not for them.
Christopher Bogart, Burford Capital
Many of the trends reflect the maturing of the industry. For example, both claimants and firms are increasingly interested in the portfolio approach to financing, where instead of seeking funding to pay fees or expenses related to a single matter, multiple matters are used as collateral to secure capital. This approach allows extraordinary flexibility: capital can be used across the portfolio of matters or even for business purposes unrelated to arbitration or litigation. We are seeing the evolution of litigation finance into corporate finance. As evidence of that, only 13 per cent of Burford's commitments in 2015 were to single arbitration or litigation matters; all the rest of our capital was flowing to portfolios and complex investments. As to markets, we have clients from every populated continent and strong demand globally.
Particularly in high value international arbitrations, for example ICSID claims, I would be very surprised to learn of any claimant that had not actively considered funding.
Steven Friel, Woodsford Litigation Funding
The short answer is more, more, more. We are receiving more enquiries, from a wider variety of parties (including some of the biggest multinationals, seeking to hedge the risk of litigation and arbitration), and from a wider variety of jurisdictions. There has been a huge increase in levels of knowledge and understanding of third-party funding products among the international arbitration community over the past 12 to 18 months. International arbitration lawyers and their clients have rapidly embraced third-party funding, perhaps more so than the domestic litigation market. Particularly in high value international arbitrations, for example ICSID claims, I would be very surprised to learn of any claimant that had not actively considered funding.
02 | The most commonly cited benefits of thirdparty funding are access to justice and leveling the playing field when a party is either under resourced or out-resourced by its opponent. What are the other less obvious benefits that parties should be aware of?
Christopher Bogart, Burford Capital
Litigation finance isn't just used when claimants can't pay, as a matter of necessity; it is increasingly used proactively, as a tool of choice. It can be far more efficient for corporations to pay for legal fees and expenses by moving them off their own balance sheets. Another common misconception is that funding can be used only for the prosecuting of claims. In actuality, litigation financing is appropriate for defendants and law firms themselves.
Steven Friel, Woodsford Litigation Funding
In addition to cash, we also invest our expertise. The Woodsford team includes a number of high-caliber legal and financial experts, who stand ready to assist the claimant's legal team at all stages of the arbitration. Our objective is to assist, but not to interfere.
Ruth Stackpool-Moore, Harbour Litigation Funding
Another benefit is that by taking funding for the costs of litigation the claimant will only end up paying these from the proceeds of a successful conclusion; in the event of a loss, there is no recourse to the claimant. The financial risk of an adverse outcome is passed to the funder, thereby removing the financial downside of commencing litigation. Add to this the fact that the engagement of a funder with deep experience of complex litigation and arbitration adds an extra dimension of commercial rationale, risk/reward analysis, rigour in budgeting and decision-making. In effect, funding can be seen as a comprehensive litigation risk management solution.
03 | What are third-party funders looking for when considering a request for funding in arbitration? Are there any types of case that are generally considered unsuitable?
Steven Friel, Woodsford Litigation Funding
Woodsford will fund only meritorious claims, pursued by motivated claimants against solvent defendants, where the costs are proportionate to the likely recovery, and where the governing law and jurisdiction afford relative certainty.
Ruth Stackpool-Moore, Harbour Litigation Funding
The Harbour Fund will fund all types of commercial case with a claim value greater than £10 million. The only cases considered unsuitable for funding are divorce and personal injury cases. We apply the same criteria when assessing any request for funding, be it for arbitration or litigation. We want to know: (i) the prospects of recovery in the event of a successful outcome; (ii) the level of investment required to secure the expected realistic claim value; (iii) the chances of success; and (iv) whether the legal team has the necessary experience to successfully pursue the case to conclusion.
Christopher Bogart, Burford Capital
Beyond being comfortable with the merits of the matter and the quality and experience of the lawyers, Burford doesn't apply formulaic tests. We look at each matter individually as a potential investment and consider its risk profile, likely duration and other factors. That said, it is difficult for us to finance cases that are likely to have relatively low damages and relatively high costs, because there simply won't be room in such a case for a return on our capital investment while still providing satisfactory compensation for the claimant.
04 | Can you offer some practical advice about how to put forward a good case for funding?
Ruth Stackpool-Moore, Harbour Litigation Funding
There is no magic to putting forward a good case for funding. Providing complete and well-considered information in relation to the four criteria I mentioned above will assist us enormously in assessing the claim. If you like a claim and think it's a winner, then chances are that we will too, but you need to explain why. Conversely, if you're not convinced of the merits of a claim but think you'll have a crack at funding anyway, chances are you're unlikely to succeed.
Christopher Bogart, Burford Capital
The best advice is to do your homework—and that means doing some careful due diligence on potential funders rather than merely seeking out the best price. In transactions where some capital is to be paid in the future, claimants must be confident that a funder's capital will be available to them at the point when it is needed. Does the financier have its own capital? If the capital must be called, are the capital sources firmly bound to provide it or are there any "outs" in their investment arrangements? Are the capital sources institutional? Even where capital availability is not an issue (such as when the client is receiving all the capital up front) you must carry out due diligence on financial providers to assess their stability and the materiality of the investment to them. If your transaction is material to the financier, there are inevitably contractual provisions that will — if it comes under pressure — permit the funder to act in a manner that may be inconsistent with your interests.
Steven Friel, Woodsford Litigation Funding
Claimants and their lawyers should present the funding opportunity in a frank and objective manner, as you would with any other prospective business partner with whom you want to have a multimillion dollar relationship that could last for many years. You should certainly highlight the strengths of the case, but don't try to gloss over the weak points. Give proper thought to all aspects of the case, including quantum, likelihood of annulment proceedings and the risk that contentious enforcement proceedings will be required.
05 | There has been a great deal of discussion recently about the risk that a party might waive privilege and confidentiality when discussing its case with third-party funders. In your experience, how real is that risk and what steps can parties and funders take to best preserve privilege and confidentiality?
Ruth Stackpool-Moore, Harbour Litigation Funding
A misunderstanding certainly exists that engagement with a litigation funder – and the provision of documents to them – generates a risk that any privilege that would ordinarily attach to those documents has been waived. But if the funded party and the funder enter into suitable confidentiality arrangements, then key documents disclosed to a funder may continue to attract litigation or common interest privilege.
Christopher Bogart, Burford Capital
That sense of risk is misguided. There is substantial case law stipulating that privilege is not waived when disclosing key documents to a funder and, in fact, those documents still attract privilege.
Steven Friel, Woodsford Litigation Funding
Whilst there are some uncertainties, the legal position in most jurisdictions, and the dominant view in international arbitration, is tolerably clear: confidential communications between a litigant and a third-party funder are protected by the common interest doctrine. As long as proper confidentiality protections are put in place at the outset, there should not be a waiver of privilege in such communications. Reputable and professional funders, particularly those of us staffed by highly skilled lawyers, and who are members of the Association of Litigation Funders, are equipped to deal with privilege issues.
06 | Historically, certain jurisdictions prohibited third-party funding due largely to the legal doctrines of champerty and maintenance, and public policy considerations. A number of these jurisdictions have opened up to thirdparty funding, while others are showing a growing interest in doing so. What are your views on these developments?
Steven Friel, Woodsford Litigation Funding
Champerty and maintenance are historical relics of English common law that have no place in modern international arbitration between sophisticated and legally advised parties. As each year goes by, the number of jurisdictions that open up to litigation funding increases, and the number of jurisdictions that maintain restrictions based on champerty and maintenance decreases. Places like Hong Kong and Singapore are moving in the right direction. Places like Ireland will get there eventually.
Ruth Stackpool-Moore, Harbour Litigation Funding
Hong Kong and Singapore immediately come to mind as examples of jurisdictions slowly opening the door to thirdparty funding in arbitration. Singapore recently published two draft bills for consultation which, once enacted, will legalise the use of funding in international arbitration there. Hong Kong – arguably currently more open to funding in arbitration than Singapore – is expected to introduce new legislation in the next 6 to 12 months.
Christopher Bogart, Burford Capital
Such revisions are inevitable, but happening at varying speeds and variously determined by case law or legislation. For example, Singapore recently paved the way for change by publishing draft legislation on the subject of litigation funding for public consultation. This could well prompt other markets in the region competing with Singapore as a dispute resolution hub to allow similar changes.
07 | In many jurisdictions, third-party funding is largely self-regulated. But more recently, external regulation seems to be in the spotlight. Some commentators are calling for, among other things, external regulation to set minimum ethical and financial standards, as well as regulate conflicts and disclosure of funding (if not the specific terms). Do you see any place for external regulation?
Christopher Bogart, Burford Capital
We would argue both that additional regulation is not merited, and that more regulation targeting simply "third-party funders" would be unfair. Self-regulation has accomplished many, if not all, of the objectives that some have called for, including minimum capital requirements and an ethical code of conduct. It's important not to lose sight of the fact that each funded case is effectively regulated (by a tribunal, judge or arbitral panel). They've shown their willingness in the past to sanction bad actors and there is no reason to believe this will change. There is a long history of outside financing being provided from a diversity of sources in accordance with a variety of financial models. All of these sources of outside financing – contingent fee firms, banks, private funds, insurers and specialists – could be considered "third-party financing", and that is precisely how the International Bar Association sees it. It would seem unfair to regulate merely one portion of this activity based on semantics, and it clearly would be unwieldy to attempt to regulate all of it.
Steven Friel, Woodsford Litigation Funding
Professional third-party funders are staffed with lawyers bound by the ethical standards of the legal profession and by other professionals (like accountants) bound by their own professional rules. The arbitrations in which we invest are handled by sophisticated legal teams and play out before specialist tribunals. There is no precedent for external regulation of this type of situation, and the last 10 to 15 years of third-party funding has given rise to no issues that would warrant external regulation.
Ruth Stackpool-Moore, Harbour Litigation Funding
One result of the huge increase in awareness of the potential of third-party funding is a discernible uptick in the number of new funders seeking to enter the market and greater debate about the extent to which the industry should be regulated. External regulation and self-regulation are models that have been variously adopted by different jurisdictions to try and achieve this goal. If implemented sensibly, with a view to ensuring the system applies to all providers of funding equally, external regulation can offer one route to establishing a useful framework.
08 | Some jurisdictions have proposed empowering tribunals not only to consider third-party funding when allocating costs or deciding security for costs but also to order third-party funders to pay security for costs or to make third-party funders directly liable for adverse costs orders. What are your views on such proposals?
Ruth Stackpool-Moore, Harbour Litigation Funding
What we seek in relation to the twin issues of adverse costs and security for costs is certainty. We simply want to know when and on what bases we will be liable to pay these amounts. Moves by certain jurisdictions and institutions to make thirdparty funders directly liable seem to overlook the absence of the tribunal's jurisdiction over the funder. Unless the funder is a party to the arbitration agreement, the tribunal lacks the necessary power to make the orders envisaged.
Christopher Bogart, Burford Capital
There is a line of case law which maintains that the mere presence of a funder is not sufficient grounds to award security for costs. This must particularly be right as multinational corporations turn to funding, not because of lack of capital but because of a desire to share the risk or better manage their balance sheet. Tribunals are better off looking to more determinative factors such as conduct. The majority of funders in England have, for some time now, been working with a limited liability for adverse costs in the event of a loss and it hasn't stopped them funding new cases.
Steven Friel, Woodsford Litigation Funding
My decision on whether to invest in an arbitration and, if so, on what terms, requires a risk/reward analysis. Any developments that increase the risk for funders will necessarily have an effect on our appetite for the case, and will likely affect pricing. In turn, there is a potential for creating undue impediments to access to justice.

Contacts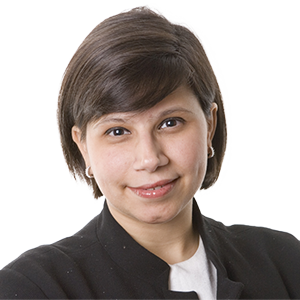 Head of India Practice; Partner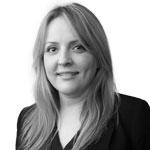 Director - Global Disputes