---
On October 2nd, 2018 the National Hydrocarbons Agency (ANH) published Addendum No. 3 to the Terms of Reference (TOR) of the so-called Permanent Competitive Procedure – 2018. Addendum No. 3 orders the temporary suspension of the permanent competitive procedure, including the postulation of areas made to date under Section 3.3 of the Terms of Reference. To see our prior bulletin on the TOR, click here, and to see our bulletin on Addendums Numbers 1 and 2 of the TOR, click here.
Do not hesitate to contact us if you have any questions or comments. We will be pleased to discuss and review the topics that you consider appropriate.

Publication
Controversial sunset date scrapped from Retained EU Law Bill
The government recently announced the removal of the controversial "sunset clause" from the Retained EU Law (Revocation and Reform) Bill (the Bill). This means that the automatic revocation at the end of 2023 for all remaining retained EU law (REUL) will not occur.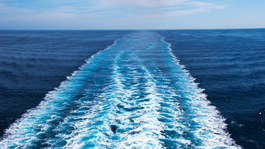 Publication
Women at sea: What you don't see
Nina Varumo is a freelance portrait and documentary photographer based in Stockholm. A recent project of hers Kvinnor till sjöss ('Women at sea') is on ongoing photo series highlighting the working life of female seafarers in order to change the stereotypical image of what and who is a seafarer.