---
Norton Rose Fulbright partners with ASIFMA on industry white paper on tokenised securities
Global | Press release - Business | November 2019
Global law firm Norton Rose Fulbright has partnered with the Asia Securities Industry & Financial Markets Association (ASIFMA) on its new industry white paper titled, "Tokenised Securities – A Roadmap for Market Participants and Regulators."
The report analyses how the new value chain will impact market participants, including incumbent financial institutions (FIs) and issuers, and looks at areas they need to consider in the various stages of the value chain.
It aims to achieve three key objectives: to act as a roadmap for incumbent FIs who wish to understand tokenised securities, to educate issuers on key issues that will be relevant to their stakeholders (including incumbent FIs and buy-side firms) and to articulate what is needed from a regulatory and technology perspective to build a strong and enabling environment.
Norton Rose Fulbright's Hong Kong partner Etelka Bogardi, a financial services regulatory lawyer with experience working at the Hong Kong Monetary Authority, is a member of the Security Token Offering (STO) working group of ASIFMA.
Etelka commented: "We are delighted to have partnered with ASIFMA and its members on this white paper. We trust that the report makes a valuable contribution to the discussion on the impact of tokenised securities on traditional finance, as well as what it takes to develop an enabling environment for tokenised securities from a regulatory, tax and technology perspective."
ASIFMA is an independent, regional trade association of the financial industry with over 125 member firms comprising a diverse range of leading financial institutions from both the buy- and sell-side, including banks, asset managers, law firms and market infrastructure service providers.
"We are grateful to Norton Rose Fulbright for contributing their knowledge and insights to the unchartered territory of tokenised securities and security tokens, which are the next big megatrend of the Blockchain revolution," said Laurence Van der Loo, Director of Technology and Operations at ASIMFA. "Our new report looks at how tokenised securities could represent an innovative new financing and capital raising model that is efficient, scalable and provide liquidity that is evolutional to traditional finance."
The report also focuses on the key aspects of the tokenised security lifecycle end-to-end, i.e. structuring, issuance, distribution, primary listing, secondary trading, custody, portfolio management, advisory and market making and how this compares to traditional securities. Although it is jurisdictional-neutral, it provides examples of specific issues and pain points that apply in certain jurisdictions.
The full report is available here.
For further information please contact:
Contact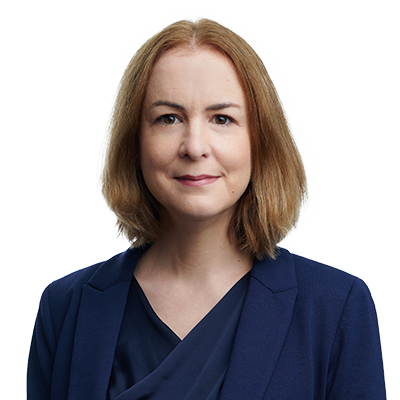 Asia Head of FinTech and Financial Services Regulatory; Partner
Email
etelka.bogardi@nortonrosefulbright.com