---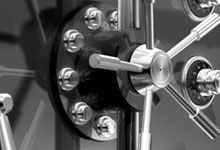 Financial Services (Banking Reform) Act 2013: Timing and next steps
Global | Publication | August 5, 2014
Commencement dates
With seven months gone since the Financial Services (Banking Reform) Act 2013 (Act) came into force, this latest updater identifies the provisions of the Act that have now been brought into force and looks forward to the next milestones in the secondary legislation and related guidance.
Certain provisions have a commencement date specified in the Act itself whilst others will come into force on a day or days to be appointed in commencement orders. With the exception of certain provisions relating to claims management regulation, HM Treasury is responsible for making these commencement orders and banks need to track actively when those orders are made.
The table sets out the provisions of the Act together with, where applicable, their commencement dates (as at August 5, 2014).
Secondary Legislation
Much of the detail of the reforms proposed under the Act is to be set out in secondary legislation. On August 5, 2014 final versions of two of the key pieces of secondary legislation were published. These were:
The Ring-fenced Bodies and Core Activities Order comes into force on 1 January 2015 whilst the key sections of the Excluded Activities and Prohibitions Order come into force on 1 January 2019 (with the remaining sections coming into force on 1 January 2015).
In addition, on July 24, 2014 the government invited comment on its draft pensions regulations. These regulations are intended to ensure that, as far as possible, a ring-fenced bank cannot become liable for the pensions liabilities of other bodies, except in prescribed cases (for example other ring-fenced banks in its group or wholly owned subsidiaries of the ring-fenced bank).
Finally, the "height" of the ring-fence is to be determined by rules to be published by the Prudential Regulation Authority under the Act. A first draft of these rules is expected during the fourth quarter of 2014.
Milestones
Set out in the below timeline are the key milestones for the development of the Act in anticipation of it being finalised and implemented in 2019. There have been requests from certain banks for the Government to postpone this proposed implementation date following the announcement by the Competition and Markets Authority on July 18, 2014 of a consultation into the markets for personal current accounts and SME banking.
| Date | Regulatory body/organisation | Action |
| --- | --- | --- |
| Late 2014 | Payment Systems Regulator | Payment Systems Regulator's powers to come into force |
| Late 2014 | PRA | First draft of the ring-fencing rules to be published |
| January 1, 2015 | Stakeholders | The Financial Services and Markets Act 2000 (Ring-fenced Bodies and Core Activities) Order 2014 and certain provisions of the Financial Services and Markets Act 2000 (Excluded Activities and Prohibitions) Order 2014 come into force |
| April 2015 | Payment Systems Regulator | Operational launch of the Payment Systems Regulator |
| May 2015 | UK Parliament | Deadline for all relevant secondary legislation to be completed by the dissolution of Parliament |
| January 1, 2019 | Stakeholders | Deadline for key provisions of the Act, including ring-fencing and depositor preference, to come into force |