---
Competition law developments in East Asia - May 2016
Global | Publication | May 2016
Introduction
This month's editors: Maxime Vanhollebeke, Emir Pohan, Pearl Yeung, Serena Gingell, Michael Kim, Sophie Chen, Yui Ota, Lydia Fung and Ada Lam.
Below is an excerpt from our monthly Competition Report.  More detailed commentary on these issues and other recent competition law developments in the Asian region is to be found in this month's edition of our report available on a free subscription basis (see further below).
Competition law exemptions in East Asia
All competition law regimes in the region provide that agreements that would otherwise be prohibited on account of their restrictive effects on market competition can escape from this prohibition if they generate benefits that outweigh their restrictive effects. Parties seeking to rely on such benefits when concluding agreements face very diverse regimes, both in terms of substance and of procedure. Some jurisdictions will allow for reliance on only specific types of economic benefits, while others will allow for broader considerations of public, environmental or social policy to play a role in the analysis. Procedurally, many legal regimes allow parties to assess on their own whether they can directly rely on these benefits, obviating the need to seek a formal decision granting exemption or confirming the applicability of an exception. In other jurisdictions, parties do not have this liberty and must seek a formal decision in each case. Applicable procedures also differ depending on the types of benefits claimed, with some jurisdictions allowing parties to self-assess the existence and extent of economic benefits generated by a specific agreement, while requiring them to seek a decision where public policy considerations are involved. Where the option of conducting a self-assessment is available, competition authorities provide specific guidance only in limited circumstances.
Against this background, the proposal this month for a legal framework governing the implementation of the exemption regime under Article 15 of China's Antimonopoly Law is an important milestone that will contribute to legal certainty for agreements with a nexus to multiple jurisdictions in the region. While the proposed rules confirm that parties are expected to self-assess, they also seek to establish new procedures allowing parties to seek formal or informal guidance from the Chinese antimonopoly authorities in certain limited circumstances. Recognising the need for companies to formulate consistent commercial policies across the region, one such circumstance is where parties have applied for exemption in other countries.
NDRC proposes rules on exemption procedures under China's Antimonopoly Law
On 12 May, the Price Monitoring Bureau of the National Development and Reform Commission (NDRC) released for public comment a consultation draft of the Guidelines on general conditions and procedures for the exemption of monopoly agreements. The consultation period ends on 1 June 2016. While the draft was prepared by the NDRC, the guidelines are expected to be adopted by the Antimonopoly Commission when they reach their final form, as they are of broad application and will be relevant to enforcement by both the NDRC and the State Administration for Industry and Commerce (SAIC).
The guidelines set out a procedural framework for the application of Article 15 of the Antimonopoly Law. Under Article 15, conduct that would otherwise breach the prohibition on cartels and restrictive agreements in Articles 13 and 14 of the law can benefit from an exclusion if specific conditions are met. While Article 15 lists seven circumstances that constitute grounds for exclusion, such as improving efficiency and product quality or improving technology or research and development, it (and the law generally speaking) does not provide for a procedure allowing parties to seek a formal decision or guidance from administrative enforcement authorities or the courts as to whether the conditions of Article 15 are satisfied in any particular case. The statutory text clearly puts the burden on parties claiming the benefit of these causes for exclusion to prove that all conditions set forth in Article 15 are met.
The exemptions framework proposed by the NDRC sets out two procedures that would enable parties to obtain legal comfort in certain circumstances, but retains a strong emphasis on self-assessment. The exemptions framework leaves open the possibility for future sector- or category-specific exemption rules, which appears in line with the release of the draft Antimonopoly guidelines in relation to the automotive industry in March of this year.
Exemption applications
The first procedure proposed under the consultation draft is a formal application for exemption. Under this procedure, an undertaking or industry association can apply for an exemption in two limited circumstances; either before an agreement has been concluded or after the beginning of an investigation by an administrative authority (i.e. the NDRC or the SAIC). Where however an agreement has already been concluded, no application for exemption will be accepted. The draft guidelines expressly state that, in this case, the undertakings or industry association will be deemed to have considered the implications of Article 15.
Substantively, an exemption application will be analysed in three ways. Firstly, it will be considered in terms of how the agreement fulfils the conditions for exclusion set out under Article 15. Secondly, the authority will conduct a market analysis by reference to market shares; the degree of control held by the parties over the sales market or the procurement market; the financial and technical capabilities of the parties; barriers to entry; and potential competitors in the market. Thirdly, the parties must prove that the agreement can generate benefits which can be shared by consumers through for example product or service innovation, an increase in quality, or lower prices. Applicants will be informed within seven days if materials submitted are incomplete.
Exemption applications can be made to enforcement authorities under the State Council (i.e. the central bureaus of the SAIC and the NDRC in Beijing) or to provincial bureaus, although it is not clear whether separate applications may be made to different enforcement authorities at either national or provincial levels. If the enforcement authority proposes to confirm that grounds for exclusion are available, it will normally seek third-party views and, where social and public interests may be affected, the authority would publish their proposed exemption opinion and relevant annexes for 20 working days. A final decision would also be published within 20 working days after a decision is made, unless the decision concerns state secrets. Parties will also be given the opportunity at both stages of publication to apply for confidential treatment of any business secrets.
An exemption decision can subsequently be withdrawn if, for example, there is a substantial change in the circumstances on which the original exemption was granted, and also may be deemed void with possible penalties if an applicant deliberately conceals important facts or otherwise provides false information. Compliance with an exemption granted will be monitored by the relevant enforcement authorities.
Exemption consultations
In contrast with formal applications, a narrower category of cases will be accepted for exemption consultation. Agreements that qualify for review under this second procedure proposed under the draft guidelines concern those which may have competitive effects across different countries or regions (including on the Chinese market) and where the relevant undertaking or industry association proposes to apply for an exemption in other countries; or where an extensive and significant application is made by a national industry association on behalf of an industry. Additionally, the proposed agreement must generally be sufficiently certain, and a fresh case, not having been decided under other operative laws or court decisions.
An application for consultation may only be made once with an authority that has enforcement jurisdiction over the matter and an acceptance decision will be made in seven days. If accepted, the draft guidelines emphasise that the review of the case will be solely based on materials submitted by the applicant, though the relevant authority may obtain information from public sources if necessary. A consultative opinion will be issued within 60 working days and will inform the applicant of any competition issues concerned and suggestions for rectification. For obvious cases, the opinion may also include an indication as to whether that case would meet the exemption criteria under Article 15. The guidelines also clarify that the issue of a consultative opinion neither indicates the enforcement prospects of the authority, nor bar the authority from later conducting an antimonopoly investigation.
Table of contents of our May 2016 report (Issue 88)
China MOFCOM fines companies for failing to notify reportable transactions
China NDRC proposes rules on exemption procedures under the Antimonopoly Law
China Accounting firms in Shandong province sanctioned for market sharing
China Price-fixing chemical companies sanctioned in Jiangsu province
China Piped gas supplier sanctioned for abusing its market power in Qingdao
China Water utility sanctioned for imposing unfair trade conditions in Inner Mongolia
Indonesia KPPU continues to sanction construction companies for bid-rigging
Indonesia KPPU signs MOU with the Audit Board
Japan JFTC reports on antitrust enforcement during the fiscal year 2015
Japan JFTC publishes comprehensive report on recent activities
Japan JFTC publishes revised guidelines on distribution practices
Korea KFTC sanctions biochemical analyser manufacturers for rigging bids
Korea KFTC sanctions sewage treatment construction companies for bid-rigging
Korea Non-destructive testing service providers sanctioned for rigging bids
Korea KFTC sanctions digital marketing research companies for bid-rigging
Korea Exchange rate cartel participants avoid fines
Korea Judicial scriveners association sanctioned for anticompetitive practices
Korea KFTC proposes to amend guidelines on resale price maintenance
Philippines PCC publishes draft implementing rules and regulations for public consultation
Taiwan TFTC publishes 2015 Statistical Yearbook
Taiwan Local artisanal noodle makers sanctioned for price fixing
English translation of MOFCOM's administrative penalty decision made against Dade Holdings Company Limited
English translation of MOFCOM's administrative penalty decision made against New United Group Company Limited and Bombardier Transportation Sweden AB
English translation of MOFCOM's administrative penalty decision made against Beijing CNR Investment Co., Ltd. and Hitachi Ltd.
English translation of the consultation draft of the Guidelines on General Conditions and Procedures for the Exemption of Monopoly Agreements
Read the full report - Please register if you are interested in subscribing to our monthly East Asia competition reports (free subscription).

---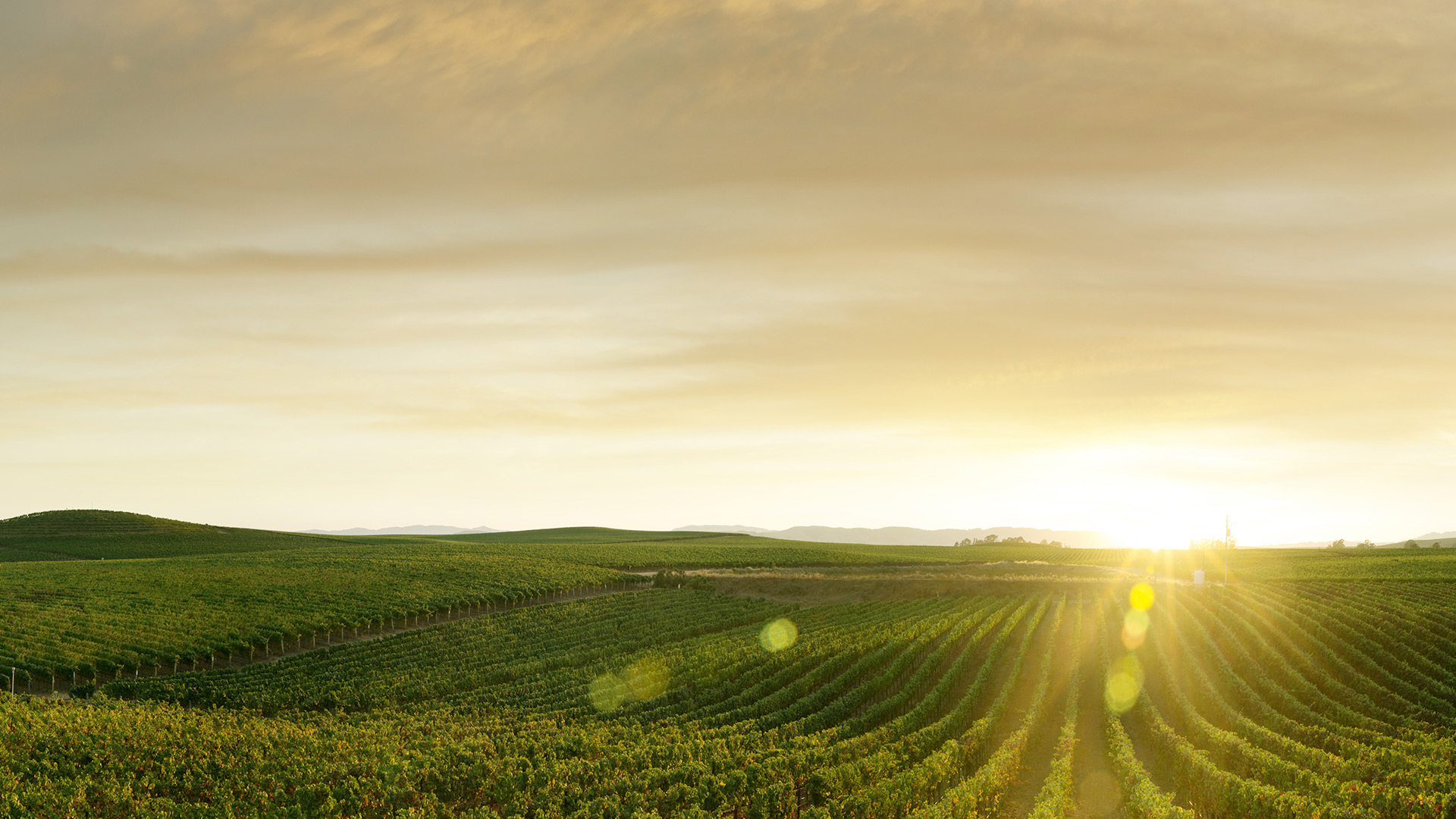 Publication
Global: Cultivate
Businesses operating in the food and agribusiness sector need access to the latest changes and developments from a legal team who have extensive experience focusing on the whole of the food and agribusiness value chain, advising clients worldwide on all aspects of their operations, including domestic and foreign investment acquisitions, initial public offerings, joint ventures, scientific cooperation agreements, international trade, land matters and technology licensing.