---
Norton Rose Fulbright advises Chinese mining company on US$960m acquisition in Argentina
Global | Business | July 17, 2017
Global law firm Norton Rose Fulbright has advised Shandong Gold Mining Co. Ltd (SDG), a Chinese gold mining company, on the acquisition of 50% of interest in Veladero gold mine in Argentina, owned by Barrick Gold Corporation (BGC), for US$960 million. The transaction completed on June 30 in Toronto.
The Veladero mine is one of the largest gold mines in Argentina and the world. It is located in the San Juan Province of Argentina, Frontera District and produced 544,000 ounces of gold in 2016. Shandong Gold Mining Co. Ltd is listed on the Shanghai Stock Exchange and is a leading gold company in China.
SDG will hold directly and indirectly 50% of Mineral Argentina Gold S.R.L. under a joint venture with Barrick Gold Corporation, one of the world's largest gold producers. The transaction also includes a strategic co-operation regarding SDG exploring the possibility of becoming a substantial investor in Barrick's Pascua Lama mine project, one of the world's largest undeveloped gold deposits, located on the El Indio Gold Belt on the border of Argentina and Chile.
Yi Wang, partner, Norton Rose Fulbright, comments:
"We are delighted to see this significant mining transaction reach completion. We are seeing increasing levels of Chinese investment into Argentina and this emphasises the trend. The acquisition sees Shandong Gold expand its footprint into South America and more widely through its strategic partnership with Barrick."
The Norton Rose Fulbright team was led by corporate partner Yi Wang (Beijing), supported by associates Lianying Wang, Tom Wang, and Lucy Liu and paralegals Han Qiu and Sherry Zhou. Competition law advice was provided by Hong Kong competition partner Marc Waha, supported by associate Sophie Chen.
For further information please contact:
Meeta Vadher, Senior PR Manager
Tel: +44 (0)20 7444 3097; Mob: +44 (0)7595 886 276
meeta.vadher@nortonrosefulbright.com
Chantal Ouimet, Media Relations Manager
Tel: +1 (514) 847-4349; Mob: + 1 438 830 4349
chantal.ouimet@nortonrosefulbright.com
Notes for editors:
Norton Rose Fulbright
Norton Rose Fulbright is a global law firm. We provide the world's preeminent corporations and financial institutions with a full business law service. We have more than 4000 lawyers and other legal staff based in more than 50 cities across Europe, the United States, Canada, Latin America, Asia, Australia, Africa, the Middle East and Central Asia.
Recognized for our industry focus, we are strong across all the key industry sectors: financial institutions; energy; infrastructure, mining and commodities; transport; technology and innovation; and life sciences and healthcare. Through our global risk advisory group, we leverage our industry experience with our knowledge of legal, regulatory, compliance and governance issues to provide our clients with practical solutions to the legal and regulatory risks facing their businesses.
Wherever we are, we operate in accordance with our global business principles of quality, unity and integrity. We aim to provide the highest possible standard of legal service in each of our offices and to maintain that level of quality at every point of contact.
Norton Rose Fulbright Verein, a Swiss verein, helps coordinate the activities of Norton Rose Fulbright members but does not itself provide legal services to clients. Norton Rose Fulbright has offices in more than 50 cities worldwide, including London, Houston, New York, Toronto, Mexico City, Hong Kong, Sydney and Johannesburg. For more information, see nortonrosefulbright.com/legal-notices.

Contact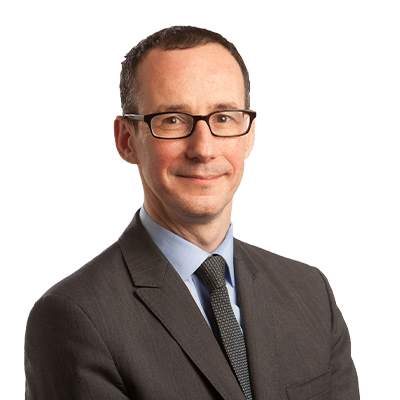 Head of Antitrust and Competition, Asia
Email
marc.waha@nortonrosefulbright.com