---
Norton Rose Fulbright advises on US$1.1 billion development and financing of 450MW portfolio of wind farm projects in Thailand
Global | Business | November 30, 2017
Global law firm Norton Rose Fulbright has advised Wind Energy Holdings (WEH), one of the largest wind power operators in Southeast Asia, as sponsor on the development and construction of 5x90MW wind farm projects in the Nakhon Ratchasima province of Thailand and Siam Commercial Bank on the financing of those projects.
Norton Rose Fulbright assisted WEH on the negotiations of key project documents including the turbine supply agreements and other infrastructure contracts and also led for the lenders, Siam Commercial Bank, on the project financing of those projects.
The co-development of 5 utility-scale contiguous projects with common infrastructure involved the management of a high degree of complex interface risk. Not only were turbines supplied by both GE (supplying 90 of its GE3.43-137 turbines) and Vestas (supplying 60 of its new V136-3.0MW machines) under a multi-contracting structure, but GE was also engaged to construct six substations as part of the grid infrastructure expansion and each of the 5 projects was separately project financed under a common lender.
Wind Energy Holdings currently manages over 92 percent of Thailand's wind power generation. By 2018, and with completion of its latest five projects, Wind Energy Holdings will commercially operate a total of 720MW generation capacity from eight projects with more than 250 wind turbines installed.
The Norton Rose Fulbright team on the project was led by Asia-Pacific head of Energy, Vincent Dwyer with Simon Currie, Global head of Energy and included Singapore partner Nicky Davies, Bangkok partner Somboon Kitiyansub, Singapore senior associates William Stroll and Alex Hill, and Bangkok associates Tip-apa Limvichai, Anuwat Chaisakdanukoon and Thosaphol Thurongkinanonth. Norton Rose Fulbright's Bangkok banking team, led by partner Tassanai Kiratisountorn acted for the lenders, Siam Commercial Bank on the project. The Bangkok team included senior associate Chormas Premsirinirund and associates Niracha Sanguankeo and Aimsarin Jirasatapananon.
Vincent Dwyer commented: "We would like to congratulate the Wind Energy Holdings and Siam Commercial Bank teams on the successful closure of such a significant project. The co-development of 5 utility-scale contiguous projects with multiple turbine suppliers and common infrastructure, and under a common lender, required significant coordination and a high degree of interface risk management. This is a landmark deal for Thailand and the region, and confirms WEH as a market leader in the renewable energy sector in Asia-Pacific."
Siam Commercial Bank was lender on the deal. General Electric and Vestas Wind Systems were wind turbine suppliers and GE Power the developer of six substations as part of the grid infrastructure expansion.
For more information on Norton Rose Fulbright's 'Sustainable Cities' global campaign, please visit our website.
For further information please contact:
Jessica Seah, Marketing and Communications Manager, Asia
Tel: +852 3405 2327
jessica.seah@nortonrosefulbright.com
Notes for editors:
Norton Rose Fulbright
Norton Rose Fulbright is a global law firm providing the world's preeminent corporations and financial institutions with a full business law service. The firm has more than 4,000 lawyers and other legal staff based in Europe, the United States, Canada, Latin America, Asia, Australia, Africa, the Middle East and Central Asia.
Recognized for its industry focus, Norton Rose Fulbright is strong across all the key industry sectors: financial institutions; energy; infrastructure, mining and commodities; transport; technology and innovation; and life sciences and healthcare. Through its global risk advisory group, the firm leverages its industry experience with its knowledge of legal, regulatory, compliance and governance issues to provide clients with practical solutions to the legal and regulatory risks facing their businesses.
Norton Rose Fulbright operates in accordance with its global business principles of quality, unity and integrity, aiming to provide the highest possible standard of legal service in each of its offices and to maintain that level of quality at every point of contact.
Norton Rose Fulbright Verein, a Swiss verein, helps coordinate the activities of Norton Rose Fulbright members but does not itself provide legal services to clients. Norton Rose Fulbright has offices in more than 50 cities worldwide, including London, Houston, New York, Toronto, Mexico City, Hong Kong, Sydney and Johannesburg. For more information, see www.nortonrosefulbright.com/legal-notices.
Contacts
Partner
Email
tassanai.kiratisountorn@nortonrosefulbright.com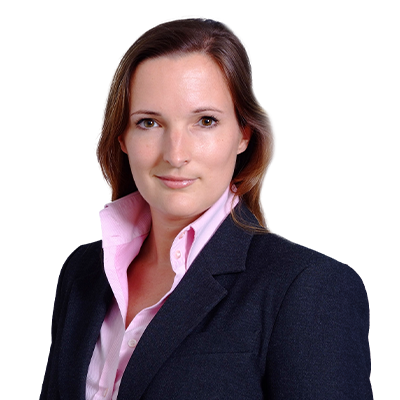 Partner
Email
nicky.davies@nortonrosefulbright.com