---
Norton Rose Fulbright affiliate office name change in Istanbul
Global | Press release - Firm | January 4, 2019
Global law firm Norton Rose Fulbright has today announced its affiliate office in Turkey is now named İnal Kama Avukatlık Ortaklığı (formerly Bilgiҫ Avukatlık Ortaklığı).
Norton Rose Fulbright has been active in Turkey for more than 25 years, and provides their clients with Turkish legal advice through the affiliate office. The Istanbul office draws on the firm's established Turkey practice to counsel clients on cross-border, complex business transactions. Turkish speaking lawyers advise clients on issues including corporate, M&A and securities, private equity, privatization, compliance, corporate finance and project finance.
The İnal Kama team is headed by Ekin İnal and Olgu Kama. Ekin, whose practice focuses on corporate and finance transactions, regularly advises international and domestic clients in finance transactions (including project financings, corporate financings and ECA-backed financings)and mergers and acquisitions. The firm recently expanded their capabilities in compliance with the hire of partner Olgu Kama, an accomplished compliance and investigations lawyer, who joined in September 2018. Olgu focuses her practice on internal investigations related to business ethics and on matters related to sanctions and regulatory and anti-corruption issues. She advises clients on a wide range of corporate, regulatory, compliance and fraud issues and also conducts anti-corruption due diligence reviews.
The Istanbul office has significant experience in a variety of sectors, including banking and finance, financial services, telecommunications, energy, real estate, consumer markets, renewables and construction and engineering. The team has recently been awarded "Natural Resources Finance Deal of the Year" for Anagold Madencilik Sanayi ve Ticaret AŞ – Çöpler Gold Mine at GFC Media Group's Bonds & Loans Awards 2018, and "Islamic Capital Markets Deal of the Year" for Albaraka Turk US$250m Basel 3-compliant Sukuk at GFC Media Group's Bonds & Loans Awards 2017. The office also recently assisted the Netherlands Development Finance Company with the firm's Amsterdam office on one of the first Turkey-based project finance deals in unlicensed solar power, with financing directly extended by an international institution.
Ayşe Yüksel Mahfoud, Partner-in-Charge, Istanbul, commented:
"Turkey continues to be a key market for Norton Rose Fulbright and an integral part of the firm's wider strategy. With our long established track record in Turkey and knowledge across all major practice areas, sectors and the focus provided by our dedicated Turkey team, we can deliver the best opportunities for our clients doing business in Turkey.
"The firm remains widely regarded as a top choice for clients in high-profile matters and transactions in Turkey, as well as Turkish companies in their transactions abroad utilising the firm's global reach."
The Istanbul office is currently ranked Tier 2 for Infrastructure by IFLR 1000. Ayse Yüksel Mahfoud of Norton Rose Fulbright and Ekin Inal of İnal Kama Avukatlık Ortaklığı are both currently ranked as "highly regarded individuals" by IFLR 1000 (2018). Ayse Yüksel Mahfoud is ranked Band 1 for Corporate/M&A: International (Turkey) by Chambers Global 2018 and has been selected as a Notable Women 2018 by Crain's New York, and a Woman of Influence by New York Business Journal, 2018.
For more information please contact:
Heledd Phelps-Brown, Head of PR
Tel: +44 (0)20 7444 2890; Mob: +44 77 0297 1352
heledd.phelps-brown@nortonrosefulbright.com
Notes for editors:
Norton Rose Fulbright
Norton Rose Fulbright is a global law firm providing the world's preeminent corporations and financial institutions with a full business law service. The firm has more than 4,000 lawyers and other legal staff based in Europe, the United States, Canada, Latin America, Asia, Australia, Africa and the Middle East.
Recognized for its industry focus, Norton Rose Fulbright is strong across all the key industry sectors: financial institutions; energy; infrastructure, mining and commodities; transport; technology and innovation; and life sciences and healthcare. Through its global risk advisory group, the firm leverages its industry experience with its knowledge of legal, regulatory, compliance and governance issues to provide clients with practical solutions to the legal and regulatory risks facing their businesses.
Norton Rose Fulbright operates in accordance with its global business principles of quality, unity and integrity, aiming to provide the highest possible standard of legal service in each of its offices and to maintain that level of quality at every point of contact.
Norton Rose Fulbright Verein, a Swiss verein, helps coordinate the activities of Norton Rose Fulbright members but does not itself provide legal services to clients. Norton Rose Fulbright has offices in more than 50 cities worldwide, including London, Houston, New York, Toronto, Mexico City, Hong Kong, Sydney and Johannesburg. For more information, see nortonrosefulbright.com/legal-notices.
Contact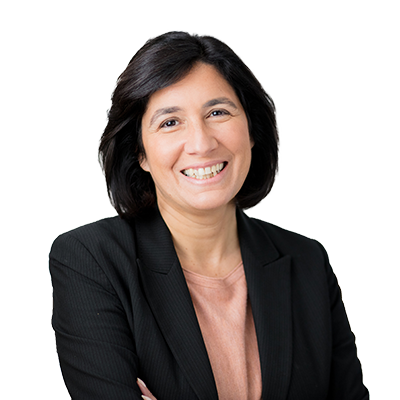 Global Head of Corporate, M&A and Securities