---
Jackie Midlane
Head of Banking and Finance, Projects, South Africa
Norton Rose Fulbright South Africa Inc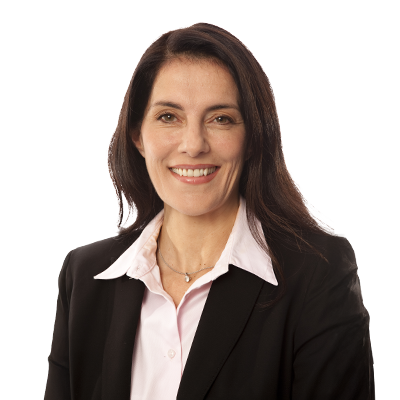 Jackie Midlane
vCard
---
Related services and key industries
Key industry sectors
Regional practices
---
Biography
Jackie heads up the Banking and Finance & Projects team and is based in the Johannesburg office
Jackie has a wealth of experience in advising clients in relation to project finance, development finance, structured finance, asset finance, acquisition finance and general banking and commercial transactions, both domestically and emerging markets in Africa. Jackie focuses on financial institutions and the energy, telecoms and mining sectors.
Before joining practice in 2004, Jackie spent 9 years as the Head of Specialised Finance Legal at Absa Bank Limited (acting through its Corporate and Investment Bank).
Jackie is recognised and consistently listed as a leading lawyer for her banking and finance, mining and projects, infrastructure and energy expertise in Chambers Global, IFLR 1000, and Legal500. Jackie is frequently called upon to handle financing matters related to energy projects and she is sought after by financial institutions and project sponsors engaged in domestic and international energy & infrastructure financing and development.
Jackie has been recognised and listed in the top tier for Banking and Finance by Chambers global, 2022 which states that:
"Jackie is an excellent, very senior lawyer with a lot of experience. She has a great sense of timing and her solutions are very practical."
In addition Jackie has been recognised and listed in the top tier for Projects and Energy by Chambers Global 2022, and she receives high praise from clients who say that:
"Jackie is solution-driven, which makes her a good adviser in negotiations. We find her to be technically strong, suitably firm, sympathetic with good gravitas, and very experienced."
Jackie is actively involved in the management of the South African practice and is a member of its management committee.
Jackie's clients include Absa, Abengoa, Cobra, DBSA, DEG, Enel, Emerging Africa Investment Fund, ExxonMobil, FMO, Harith, IDC, IFC, Investec, Momentum, Nedbank, RMB, Standard Bank and Total.
Jackie holds the degrees of B.Com (Wits), LLB (Wits), H.Dip Co law (Wits) and H.Dip Tax law (Wits).
---
Education
B.Com (Wits), LLB (Wits)
H.Dip Co law (Wits)
H.Dip Tax law (Wits)
Admissions
Attorney, qualified in South Africa 1994
Representative experience
REIPP Procurement Programme
Globeleq: Advised Globeleq on the senior debt refinancing of three of its renewable energy projects – the 50MW De Aar and 50 MW Droogfontein solar plants and the 138MW Jeffreys Bay wind farm. This was the second refinancing of renewable assets under the IPPO Refinancing Protocol
Enel Green Power: Advised Enel on the multi-tranche financing facilities for a portfolio of five wind projects in South Africa under round 4 of the REIPPP Programme. The portfolio totals approximately 700 MW of capacity at an estimated value of approximately €950m.
Enel Green Power: Advised Enel Green Power as Sponsor in relation to the submission of bid responses of 15 projects across solar and wind technologies under Round 5 of the REIPP Procurement Programme. The projects were not awarded preferred bidder status
Infinity Power Holdings: Advised Infinity Power as Sponsor in relation to the submission of bid responses of 12 Solar PV projects under Round 5 of the REIPP Procurement Programme. The projects were not awarded preferred bidder status
Mulilo: Advised Mulilo Renewable Project Developments (Pty) Ltd in relation to the submission of bid responses of 2 wind power projects under Round 5. The projects were not awarded preferred bidder status
Ilangalethu CSP1: Advised sponsors, including Groupo Cobra South Africa Proprietary Limited, Industrial Development Corporation of South Africa Limited and Emvelo Holdings Proprietary Limited in respect of a 100MW concentrated solar power facility in the Northern Cape Province in South Africa
Total Mulilo Prieska PV: Advised Total in relation to the structuring of the 75MW solar PV project in Prieska, as well as the debt and equity financing of the development, construction and operation of the project
Abengoa Solar Ventures/Industrial Development Corporation: Lead Partner and advised sponsors in relation to the structuring of the 100MW KaXu solar CSP project, as well as the debt and equity financing of the development, construction and operation of the project
Abengoa Solar Ventures/Industrial Development Corporation: Lead Partner and advised sponsors in relation to the structuring of the 50MW Khi solar CSP project, as well as the debt and equity financing of the development, construction and operation of the project
Biotherm Energy: Lead Partner in advising lenders in relation to the structuring of the 10MW solar PV project in the Northern Cape (Aries), as well as the debt and equity financing of the development, construction and operation of the project
Biotherm Energy: Lead Partner in advising lenders in relation to the structuring of the 10MW solar PV project in the Northern Cape (Konkoonsies), as well as the debt and equity financing of the development, construction and operation of the project
Mulilo Renewable Energy: Lead Partner in advising lenders in relation to the structuring of the 10MW solar PV project in De Aar, as well as the debt and equity financing of the development, construction and operation of the project
Mulilo Renewable Energy: Lead Partner in advising lenders in relation to the structuring of the 20MW solar PV project in Prieska, as well as the debt and equity financing of the development, construction and operation of the project
Momentous Rustmo 1: Lead Partner in advising lenders in relation to the structuring of the 7MW solar PV project in Prieska, as well as the debt and equity financing of the development, construction and operation of the project
Standard Bank South Africa/Nedbank: Lead Partner in advising The Standard Bank of South Africa and Nedbank Capital relative to the 135MW ACED Cookhouse wind farm under the REIPP Procurement Programme that has been awarded preferred bidder status under Phase 1
Standard Bank South Africa: Lead Partner in advising The Standard Bank of South Africa relative to 26.19MW Metrowind Van Stadens wind farm under the REIPP Procurement Programme that has been awarded preferred bidder status under Phase 1
Tsitsikamma: Lead partner and advised Nedbank Limited (acting through its Nedbank capital division) in relation to the development, design, engineering, financing, fabrication, procurement, construction, installation, commissioning, testing, delivery, operation and maintenance of a 95.325MW wind power generation facility
Longyuan Mulilo De Aar 1: Responsible partner and advised lender in respect of a 100.5MW wind project in De Aar, Western Cape
Longyuan Mulilo De Aar 2 North: responsible partner and advised lender in respect of a 140MW wind in De Aar, Western Cape
Sonnedix Mulilo Prieska PV: Lead partner and advised sponsors in relation to the structuring of the 75MW solar PV project in Prieska, as well as the debt and equity financing of the development, construction and operation of the project 75MW photovoltaic solar power
Project Finance in Africa - Energy
DBSA: Advised the Development Bank of Southern Africa in finance facilities to be made available to EDM in Mozambique for its emergency network rehabilitation programme
Akuo Kita Solar: Advised The Emerging Africa Infrastructure Fund Limited (acting through its agent and investment manager Investec Asset Management Proprietary Limited), Nederlandse Financierings-Maatschappij Voor Ontwikkelingslanden N.V., and other international financiers in relation to the financing of a 50.2MW solar photovoltaic plant in Sikasso, Mali.
Protan Energy – advised sponsor group on a development finance facility being made available by the DBSA for project preparation for the development and construction of a 150MW combined cycle gas power plant in Sapele, Nigeria
Other
PPC: Advising on debt restructuring of finance facilities with multiple local and international lenders
SA Banks/TBI/Momentum: Advised Momentum, TBI and Banks in the providing of preference share facilities for the refinancing of an equity shareholding in a renewable project in the secondary market
Sefateng Chrome Mine: Advised the Borrower and its shareholders in the development, construction and finance of a greenfield underground chrome mine in South Africa
Harith: Currently advising sponsors in its equity investment in two projects awarded lots under the Kenyan roads programme
Banks: Advised Lenders on debt restructuring of finance facilities made available to South African Airways SOC Limited
Sibanye Gold Limited: Advised in relation to a corporate power purchase agreement and related regulatory matters
---
Insights
Publication | December 20, 2022
Publication | October 12, 2021
Publication | July 01, 2021