---
Smart contracts are receiving significant attention from businesses across a broad range of industry sectors, and for good reasons. Smart contracts, when used in conjunction with distributed ledgers and blockchains, have the potential to:
Deliver costs savings by streamlining back office processes
Verify identity and certify transactions
Provide an indelible record of transacting history
Enable strangers to trade directly with each other without the need for a trusted third party intermediary
Automate buy, sell and supply transactions on a B2B and B2C basis, including in combination with the internet of things
Our global technology team have created a guide entitled Smart Contracts: coding the fine print to address some of the legal, regulatory and commercial issues relating to smart contracts. The guide also considers the potential impact of smart contracts on various industry sectors, outlines the nature of smart contracts and examines potential obstacles to their uptake.
To discuss any of the issues or request a copy of the guide, please get in touch with us.
Preview
Please download an excerpt from our global Smart Contracts guide.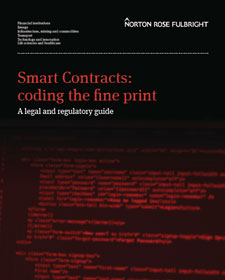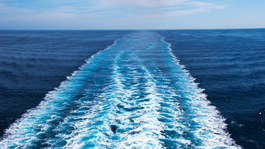 Publication
Women at sea: What you don't see
Nina Varumo is a freelance portrait and documentary photographer based in Stockholm. A recent project of hers Kvinnor till sjöss ('Women at sea') is on ongoing photo series highlighting the working life of female seafarers in order to change the stereotypical image of what and who is a seafarer.
Publication
"Double materiality": What does it mean for non-financial reporting?
Companies have been publicly reporting on their financial performance for over a hundred years. However, they are increasingly having to make public non-financial disclosures relating to sustainability and environmental, social and governance (ESG) matters as a result of rules, laws and regulations issued by stock exchanges, governments and regulators worldwide.