---
Specialty lines business can thrive in Africa
Global | Publication | August 2016
The continent's specialty lines insurance market is largely untapped and there are significant opportunities for insurers willing to enter the region, writes Donald Dinnie and Raynold Tlhavani.
As the insurance market in Africa develops, more difficult and unusual risks will increasingly be written. However, for any insurer wanting to tap into the African market, it is crucial to be mindful that Africa – the planet's second-largest continent – is a diverse, fast-developing place of 54 countries, each of which has its own insurance laws, protocols, practices and challenges.
African countries have insurance and financial services legislation in place, which regulates the insurance market, and a typical requirement is the placing of insurance business with locally licensed insurers. It may be advisable for a foreign insurer to partner with locally registered insurers that know the market. The regulations usually also require a percentage of the business to remain in the country or for the insurer to conclude a reinsurance agreement. The legislation may also require the external insurer to offer the product as reinsurance.
In addition to the courts, some countries have financial services ombudsmen, which serve as informal dispute resolution forums in insurance disputes. The decisions of the ombudsmen are normally binding on the insurer but not the insured, as most locally licensed insurers have agreed to abide by the rulings of the ombudsmen. Proceedings before the various ombudsmen's offices are informal, with the ombudsmen playing the role of a mediator as opposed to a judge. Therefore, some of the rulings are based on equity and not on a rigid application of principles of law.
Foreign investment
Although foreign investment is welcome in most African countries, there are conditions in some African countries that require a specified percentage of ownership or employment for citizens before a foreign investor would be allowed to establish a business. The rules governing foreign investment are aimed at addressing previous inequalities. However, these rules tend to be enforced differently from country to country. It is therefore very important to include choice of law and dispute resolution clauses in insurance policies. In the event of a dispute a provision that the dispute should first be referred to arbitration, for instance, could result in a speedy resolution of the dispute for the insurer and the insured.
Relatively speaking, Africa has been spared catastrophic natural disasters. However, war risks, political risks and expatriate operational risks remain high in some parts of the continent. In addition, most African countries have legislated progressive labour laws, which have resulted in a proliferation of labour unrest in some countries.
Cyber criminal activity, including hacking, which has been on the rise internationally, is also prevalent in Africa. It is therefore important to bear in mind that these attacks can have far-reaching consequences for both insurers and insureds in an environment where the support systems and other solutions to redress the impact of a cyber-attack are not as accessible as they are in the more developed regions of the world.
This article was first published in Insurance Day in April 2016.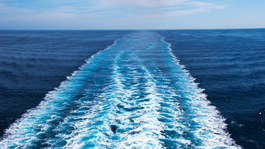 Publication
Women at sea: What you don't see
Nina Varumo is a freelance portrait and documentary photographer based in Stockholm. A recent project of hers Kvinnor till sjöss ('Women at sea') is on ongoing photo series highlighting the working life of female seafarers in order to change the stereotypical image of what and who is a seafarer.
Publication
"Double materiality": What does it mean for non-financial reporting?
Companies have been publicly reporting on their financial performance for over a hundred years. However, they are increasingly having to make public non-financial disclosures relating to sustainability and environmental, social and governance (ESG) matters as a result of rules, laws and regulations issued by stock exchanges, governments and regulators worldwide.