---
Tony Chappel
Consultant
Norton Rose Fulbright South Africa Inc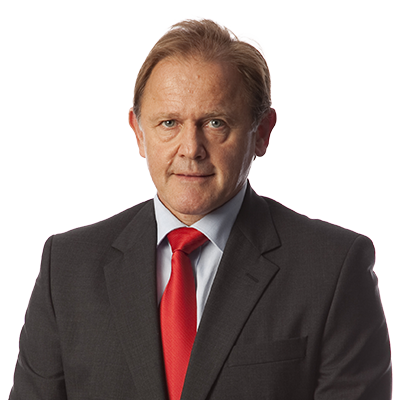 Tony Chappel
vCard
---
Related services and key industries
Key industry sectors
Regional practices
---
Biography
Tony is a construction, engineering and professional liability lawyer based in Johannesburg. He leads the construction practice in South Africa.
In the construction and engineering sectors, Tony focuses on disputes and advises on professional indemnity, insurance coverage issues, public private partnership (PPP) agreements, legislation, regulatory and compliance issues. Tony has extensive experience with all the popular standard forms of contract in use. He represents contractors, developers, insurance companies, parastatals and mining houses within South Africa.
Tony has represented audit firms, large and small, throughout his career, in particular in relation to professional negligence claims, regulatory issues and complaints and prosecutions by professional bodies in South Africa and other Southern African jurisdictions.
Tony has been involved in many high profile High Court trials and arbitrations in South Africa in the past two decades. They have required planning (including negotiation of arbitration agreements and choice of arbitrators) and managing large teams of people. He has worked with many of the leading counsel at the Bar in South Africa. In view of the technical nature of the disputes work he undertakes, experts are invariably required to be briefed to give expert testimony. He has identified, briefed and worked extensively with prominent South African and international experts, mostly in construction, engineering and audit disciplines, but also in fields as various as beer brewing and theology.
Tony has undertaken disputes work in many other African jurisdictions, including Namibia, Botswana, Zambia, Zimbabwe, Malawi, Ghana, Kenya, Mali, Sierra Leone and Liberia.
Tony is ranked in Chambers Global 2019 in the construction and dispute resolution categories where he is noted as a being "highly experienced" and well recognised for his work in litigation and professional liability cases ". Tony is also listed as a recommended construction lawyer by Legal 500 2019.
Tony is a BCom LLB graduate from Wits University. He commenced articles with the firm in 1983 and has been a partner/director since 1987.
---
Representative experience
Deloitte Netherlands - Advising Deloitte Netherlands (DNL) on an ongoing basis since the Steinhoff scandal broke in late 2017. Prior to the listing of Steinhoff on the Frankfurt Stock Exchange, in 2015, Steinhoff was only listed on the JSE and was audited by Deloitte South Africa. The Frankfurt listed company is registered in the Netherlands and audited by DNL. The Steinhoff scandal is probably the largest ever corporate scandal (by value) involving a South African based business.
Exxaro Coal Mpumalanga (Pty) Ltd (Exxaro) - Acting for Exxaro in relation to a coal supply agreement with Eskom for its Matla power station. Exxaro owns the mineral rights to the ore body at Matla which is a so-called captive mine. The dispute relates to Eskom's funding obligations, which includes understanding the way in which the coal supply agreement has been implemented over the last three decades and evaluation of potential disputes concerning infrastructure related issues and rehabilitation. The matter remains subject to arbitration, which commended in October 2017.
KPMG Botswana - Advising KPMG Botswana in a High Court action in Botswana in which it is being sued by the liquidator of a failed bank, Kingdom Bank Africa Limited. Our work has involved defending the High Court action instituted, including working with counsel to settle pleadings, discovery, expert and factual witness statements and take the case through a carefully planned case management programme, which will culminate in a two-week trial in February 2020. To enable KPMG to properly defend the case it has also been necessary to investigate the factual backdrop to the case, which includes investigations in Botswana and Zimbabwe (where most of the bank's money was invested).
Veolia Water Solutions and Technologies (Pty) Ltd – Advising Veolia (the largest water technology company in the world) on an ongoing basis (since September 2015) in relation to contractual issues and disputes in the construction and Taking-Over of a Wastewater Treatment facility in Belville, Cape Town in terms of a FIDIC based contract. Despite Veolia's best endeavours to avoid a formal dispute with its client, City of Cape Town, mediation has failed and action has been instituted in the Western Cape High Court. (We are also representing Veolia in several other disputes in the Western and Eastern Cape).
Medupi and Kusile coal fired power plants – Advising engineers and a number of contractors and sub-contractors concerning disputes arising out of Eskom's Medupi and Kusile projects.Development Bank of Southern Africa (DBSA), South Africa - Advised DBSA in relation to an action instituted against it by a contractor, alleging breach of contract in relation to a contract for the construction of a school in the Eastern Cape. This case spawned no less than six High Court applications and has been taken on appeal to the Supreme Court of Appeal (SCA) twice and to the Constitutional Court once (on a preliminary issue). Despite a final judgment in the SCA, the plaintiff has seen fit to petition the Constitutional Court again – that petition is pending.
WSP Group Africa (Pty) Ltd (WSP) - Advising WSP on a contractual dispute with the Cape Town International Convention Centre (CTICC) for professional services rendered. Arbitration proceedings commenced in late 2016, which arbitration is not yet finalised.
---
Insights
Publication | 2022
Webinar | May 26, 2021
Publication | May 21, 2020