---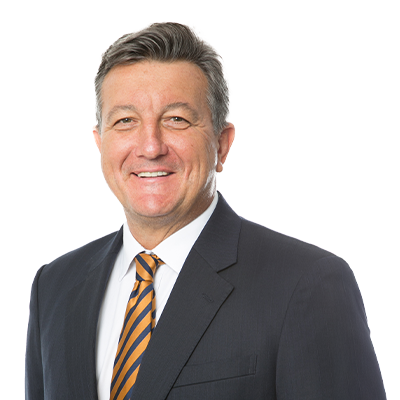 Gregory Nott
vCard
---
Related services and key industries
Key industry sectors
Regional practices
---
Biography
Greg is the head of our Africa team based in Johannesburg.
He is a leading attorney of the High Court of South Africa with three decades of legal experience acting for significant South African and international companies with a particular focus on the energy sector.
Whether pioneering human rights causes during the throes of Apartheid or spearheading multi-billion-dollar projects, he has a record of accomplishment of success and impact. He has an extensive network of domestic and international colleagues, legislators, judges, politicians, lawyers, business leaders, and figureheads.
He began his career in human rights representing political prisoners, exiles and trade unions. During the transition to democracy, Greg served in executive positions and/or as a member of a number of organisations, including National Return of Exiles Committee (1990's); Committee for Training of Magistrates (1990's); and the Chairman of the Consultative Business Committee (1990's). Greg solidified relationships with the soon to be leaders of democratic South Africa. Since democracy, he has led and managed lawyers in multinational law firms. He has extensive experience in closing multi-billion dollar deals in multiple sectors and jurisdictions, including natural resources, project finance, telecommunications, property, and developmental projects.
Prior to joining our practice, he was the head of the Africa Group at a leading South Africa law firm and served on the management committee of Lex Africa, an African legal network. Greg has represented a number of significant international clients in the South African renewable procurement program (REIPP) and has focused particularly on solar PV and wind projects.
He also has extensive experience in the upstream oil and gas sector in South Africa where his deep understanding and insights in both the legal and political make-up of the country has assisted international oil majors in their strategic investment decisions. In a recent international legal directory, Greg is said to feature on many of the energy deals and sources singled him out for his excellent strategic advice. He is highly connected in the power and infrastructure space.
In 2010 he was awarded with the International Lawyer of the Year for his fearless defence of two-time world champion and Olympic champion Caster Semenya.
Greg is listed as a recommended lawyer for banking and finance and projects and energy in Legal500, Chambers, IFLR.
Greg has been listed as a leading lawyer in the financial and corporate space.
Greg has been listed as highly regarded in the Practice areas of Energy & infrastructure, Project development.
Admitted as an Attorney in 1987, Greg holds a Bachelors of Arts, a Bachelor of Laws, and a Diploma in Corporate Governance.
---
Representative experience
He managed the legal team in the due diligence in the acquisition of the 870 Bcf Ibhubesi gas project offshore South Africa. The gas field is the largest, undeveloped gas discovery in South Africa. The due diligence was carried out on behalf of Sunbird Energy Limited, an Australian listed company.
Advising a number of clients on the proposed amendments to the South African Mineral & Petroleum Resources Development act and the draft Petroleum Technical Regulations, specifically as to likely direct impact on exploration and production operations.
Representing an oil major in the development of its business and operations in Southern Africa, including corporate structuring, Black Economic Empowerment compliance and structuring, application for upstream technical co-operation permits, section 11 and exploration rights.
In his role as advisor he facilitated and continues to facilitate dialogue between upstream oil and gas companies with Government decision makers.
Advising a Namibian company on the Namibian oil and gas regulatory framework and completing a due diligence pursuant to its proposed farm-in to the Kudu offshore gas field.
Advising on regulatory requirements in relation to the acquisition of participating interest in a significant deep water block off the coast of South Africa.
From 2005 to 2010 Greg served as Relationship Partner to Eskom. In this role he managed significant Eskom mandates, including the US$4.2 billion World Bank loan.
Greg also introduced the skills and know-how of lawyers in the global energy group of an international law firm and particularly in Washington DC, New York, London and Paris to Eskom lawyers and employees.
Furthermore as Managing Partner and Relationship Partner to Eskom he facilitated the secondment of Eskom employees to the New York and Washington DC office of an international law firm. This was part of a committed and significant contribution by the firm to the growth and development of Eskom lawyers. He also was one of the original coordinating lawyers of the successful project finance workshop held annually at Eskom.
Over the years, Greg was instrumental in assisting established legal firms interact and share their knowledge with the Black Lawyers Association. As a Partner at an international law firm he lectured BLA workshop on Oil and Gas (comparative study between USA and South Africa).
Aside from the significant and highly valued representation of Eskom, he managed legal teams on power projects in Namibia, Zambia and Mozambique.
He has managed advisory legal teams on power projects in Namibia, Zambia, Mozambique and Senegal.
Greg is the author of a number of published legal briefs and articles relating to power and Africa.
He has appeared on South African radio and television, CNN, BBC World, ABC, and other international networks regarding South African and African issues.
Greg holds the degrees of Bachelors of Arts (Political Science and Law) from the University of Witwatersrand and Bachelor of Laws from the University of Kwa Zulu Natal and a Dip Corp Governance from the University of Johannesburg.
In 2010 Greg was awarded International lawyer of the Year by the UK publication Legal Business. He is listed as an energy and infrastructure Sub-Saharan Africa expert published by IFLR in association with Petroleum Economist.
Rankings and recognitions
Board Appointments
Vice President, NADEL (1991 - 1992)
Founding Board Member of the South Africa-Washington International Programme (2008)
Chamber of Southern African Chamber of Commerce in Southern Africa (2018-Present)
Chairperson, Southern Africa-Canada Chamber of Commerce (2017-Present)
Chairperson of Operations Committee, New Partnership for Africa's Development - NEPAD Business Foundation (2015-Present)
Awards & Recognition
Greg is listed as a highly recommended leading lawyer in projects and energy in Chambers Global, 2015-2019
He is listed as an eminent practitioner in Projects and Energy in Chambers Global, 2020
Greg has been listed as highly regarded in the Practice areas of Energy & infrastructure, Project development, Banking, Project finance by IFLR1000, 2019
Greg is listed as a recommended lawyer for banking and finance and projects and energy in Legal500, 2018
Greg has been listed as a leading lawyer in the financial and corporate space by IFLR1000, 2016
Greg was awarded Legal Business International lawyer of the year, 2010
---
News
November 24, 2023
January 09, 2023
Insights
Publication | December 05, 2023
Publication | December 05, 2023
Publication | December 05, 2023