---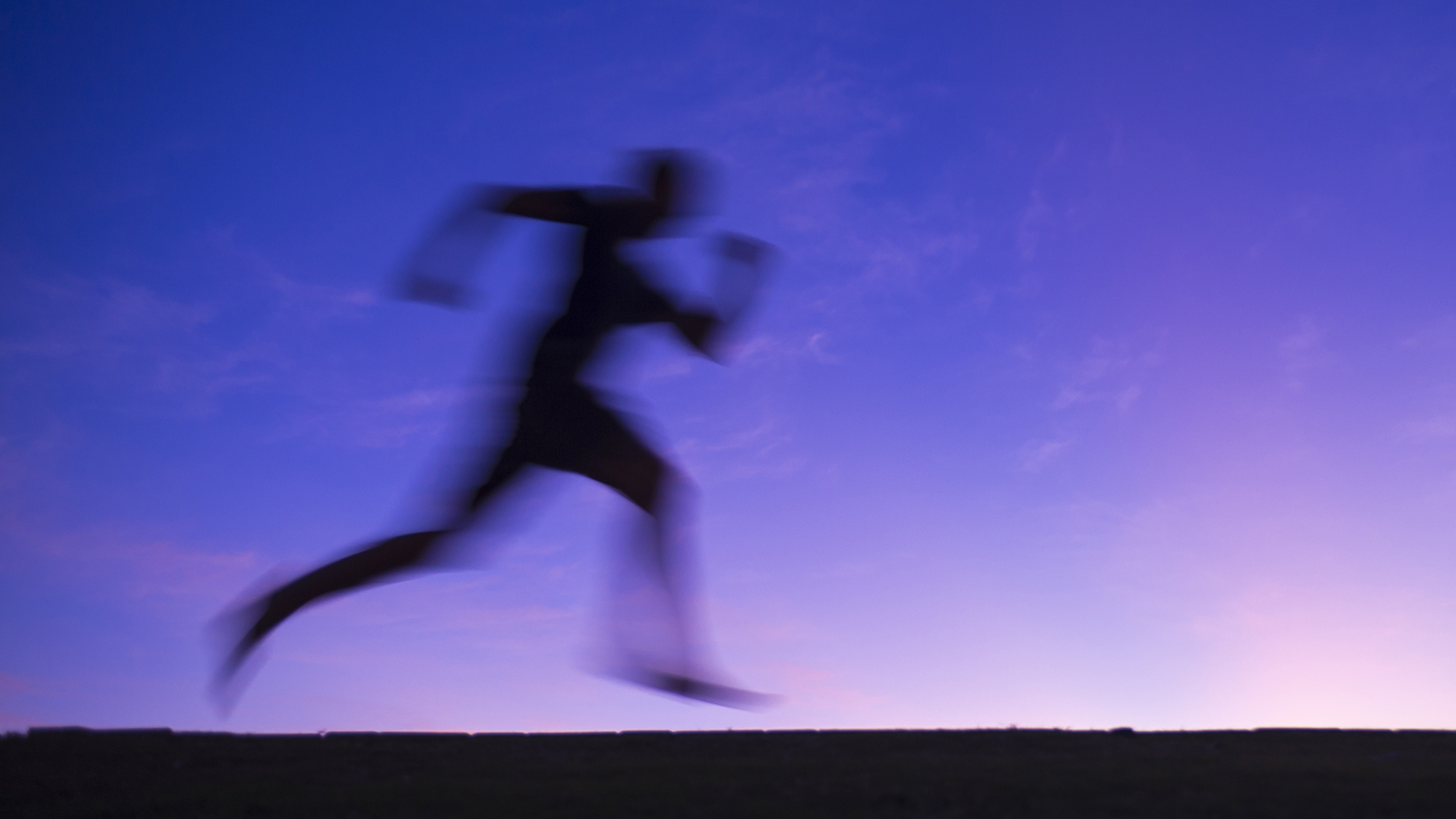 Exercise and mental wellbeing
Exercise has many benefits, not only for your physical health but also for your mental wellbeing. Our trainee, Caitlin, discusses her journey from a 5km run to training for the Paris Marathon, and the positive impacts of becoming more active.
---
Aside from the usual traumatic running experience of cross-country: (i) in shorts; (ii) in the pouring rain; (iii) while being yelled at by a P.E. teacher wearing a big, thick coat, my first memory of attempting to run was at the age of 14, when my dad and I thought it would be a good idea to take up jogging together. As we lived on a fairly steep hill, I can confirm that this was not a good idea. The only sport I ever really liked was hockey (oh, and trampolining, but that was mostly because all we did was bounce around a bit and chat).
As you can probably imagine, given past experiences I was somewhat reticent to try again. I entered the Cancer Research Race for Life about a year ago, to raise money for a cause that is close to my family, and my friend and sister persuaded me to do the 10km option rather than the 5km option. We had a ban on "secret training" (which my sister violated), and although I ran/walked the race, I did finish. I actually finished before my sister, which is something she will never be allowed to forget.
When I started my training contract, I was looking for something that I could fit in around work, and so one Saturday morning I got up and hauled myself to Parkrun for a 9am start. All things considered it was not a great run; I ran/walked the 5km in 25-degree heat and I think the snail I spotted at the start line probably beat me to the finish, but when I ran over the finish line I got that elated feeling that everyone talks about, and I have never looked back since.
I was always sceptical about the effects of exercise on mental wellbeing, but can honestly say that the rumours are true. It has been the one thing that has kept me sane (or rather, consistent, not sure I would class myself as completely sane) during lockdown, and paradoxically, it has taught me to be kinder to myself. It provides a complete release from stress, and helps me to put things in perspective. It has taught me to push my limits, to the point where it becomes a mental game rather than a physical one. I have learned to persevere even when my whole body is screaming at me to give up, but most importantly, I have learned to accept the days that, for whatever reason, it just isn't happening, and to pick myself up and try again. To let it be okay that the goalposts need to be moved. As someone who can be very hard on herself (a feeling I am sure will be familiar to some), this has taken a while to learn, but is a much better feeling than any medal. And of course, it is always a work in progress!
That first Parkrun was nearly a year ago; since then I have run many more Parkruns, the Royal Parks 10K in Greenwich, Santa in the City (involving some members of our Corporate and Transform teams running around London dressed as Santa), all culminating in the Vitality Half Marathon in March. The challenge for running during lockdown has been the cancellation of races, but I have switched to virtual challenges where I have done 65 miles, 75 miles and 100km over the course of a month. I am hoping to complete the Paris marathon in 2021, being a city that is close to my heart (and now I have committed in writing, I have to do it!).
In saying that, I do not think I will ever be a "serious runner" (I ran with someone recently who neglected to tell me that they have their own running coach – that was quite embarrassing), but I can now appreciate the positive impact it has had on my mental and physical wellbeing which I had always underestimated. Whether it is a 1km, 10km or 100km run or walk (but please, if you find a way to run 100km in one go without collapsing, let me know), it is really worth getting out there and having a go. And if it is not that, try something else – a brisk walk with an audiobook/podcast/your favourite playlist, a bounce on a trampoline (highly rated, see above), a game of ping pong in the park, a trip out on a pedalo – whatever floats your boat (sorry). It is so often forgotten/pushed to one side, yet can make a huge difference.
Or, you can run around London dressed as Santa. No judgement here.
Useful articles:

https://www.nhs.uk/live-well/exercise/couch-to-5k-week-by-week/

https://www.helpguide.org/articles/healthy-living/the-mental-health-benefits-of-exercise.htm