---
Nov 3: Finance day at COP26
Global | Publication | noviembre 2021
Wednesday, November 3 was "Finance Day" at COP26. Government delegates and private sector representatives discussed how to accelerate the mobilisation of capital to achieve national and international climate goals. A $100bn a year climate aid target has yet to be met and all eyes will be on if this can be achieved within the next fortnight, and if so, where this money will actually go.
NRF participants attended a number of related events where the core themes seemed to align: there is a growing abundance of capital but the difficulty now is identifying a corresponding abundance of good fundable projects or other opportunities for that capital.
In the UK, Chancellor Rishi Sunak announced that the UK will from 2023 mandate all financial institutions and listed public companies operating in the UK to publish their plans and strategies on how to transition to net zero by 2050. Fully delivering on these commitments will not however be mandatory, rather the new policy is intended to promote transparency, accountability and promote companies taking greater responsibility for their broader environmental impacts.
The Glasgow Financial Alliance for Net Zero (GFANZ), an alliance of banks and asset managers committed to meeting the outcomes from the Paris climate agreement and backed by former Bank of England Governor Mark Carney, has announced that over 450 firms representing ~$130 trillion, or 40% of the world's financial assets under management, have now signed up to reach and generally promote net zero by 2050.
The International Financial Reporting Standards Foundation has announced the launch of a new International Sustainability Standards Board (ISSB) to establish a comprehensive baseline sustainability reporting and disclosure standard to assist in the delivery of "high quality, transparent, reliable and comparable reporting by companies on climate and other environmental, social and governance (ESG) matters". The new ISSB will in part be formed from a merger of the existing Value Reporting Foundation (VRF) and the Climate Disclosure Standards Board (CDSB). It is hoped the ISSB will allow for a single global language for sustainability reporting.
Norton Rose Fulbright's EMEA Head of Sustainability, Caroline May, said of the ISSB: "We are delighted to see the announcement of the new ISSB based in Frankfurt at COP26 on Wednesday. The market is hungry for comprehensive and comparable reporting standards for sustainability and ESG. The ISSB will allow for both greater certainty and transparency for investors, building upon and developing existing guidelines and standards such as TCFD, which first brought to light these issues and paved the way for this announcement."
Contacts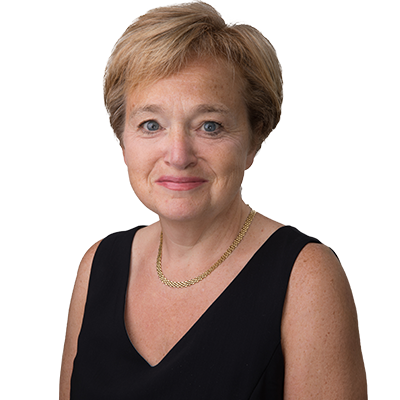 Head of Sustainability, Europe, Middle East and Asia; Head of Environment, health and safety, Europe, Middle East and Asia; Partner