---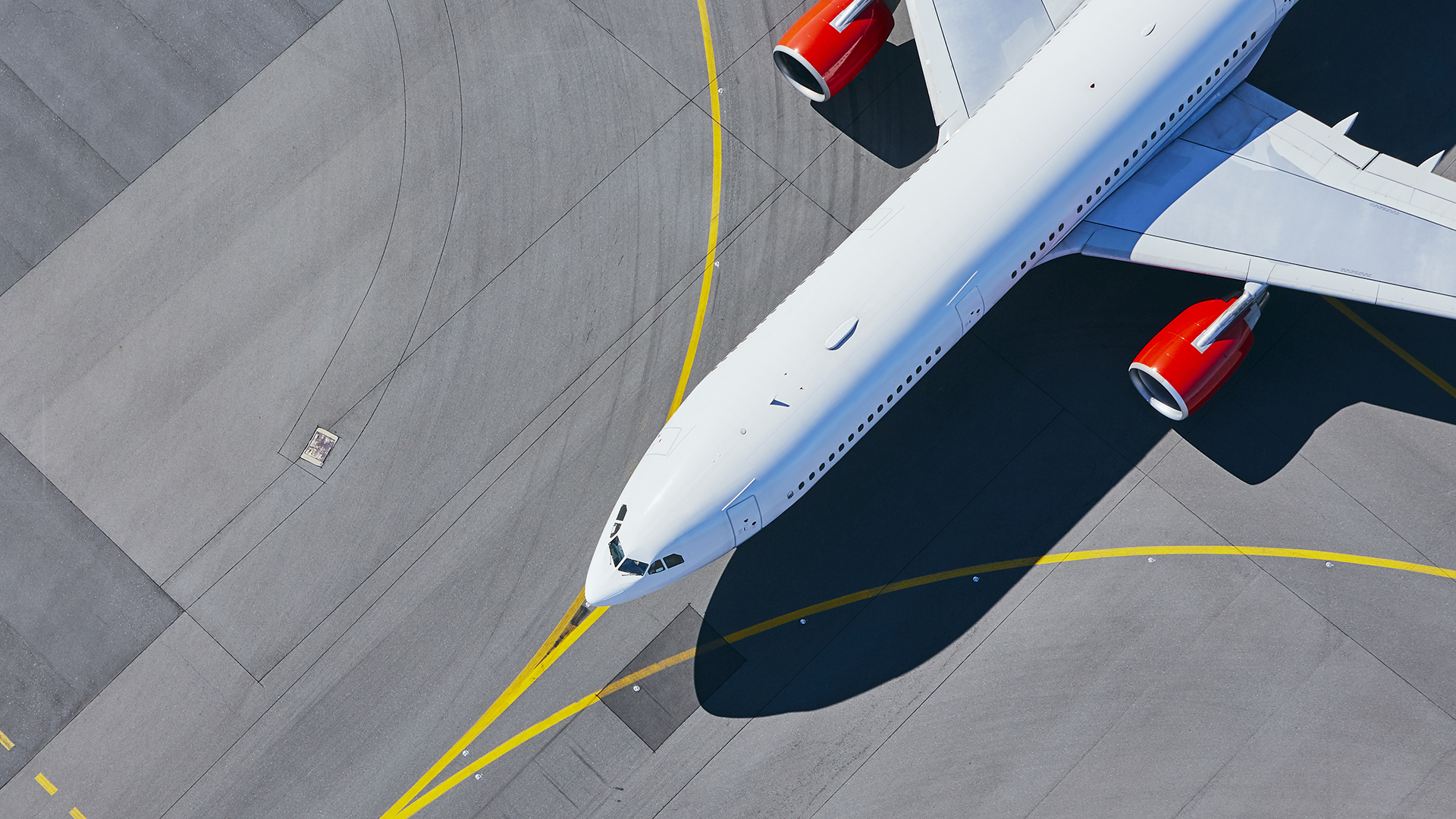 The EU's Green Deal proposals for aviation and the UK Decarbonising Transport Plan: Initial thoughts
Global | Publication | julio 2021
As the global aviation industry looks towards post-pandemic recovery and less turbulent skies, it is the topic of decarbonisation that is increasingly top of everyone's agenda. There have been a number of eye-catching announcements around the world in recent weeks, from United Airlines announcing its intention to purchase 100 electric aircraft, an increased focus on the use of sustainable aviation fuel (SAF) from several airlines, and Korean Air utilising the green bond markets.
Significantly, on the same day last week the EU Commission published its update to the Green Deal known as "Fit for 55", including its proposals for aviation, and in the UK, the Government published its Decarbonising Transport Plan (the UK Plan).
This article looks at the headline items in each of the sets of proposals.
The UK Plan
The UK Plan sets out – on a holistic basis – the Government's plans for decarbonising all aspects of the UK's domestic transport sector. However, unlike the EU announcement, the UK Plan does not yet include the details of proposed legislation.
As regards the proposals for the UK's aviation sector, the more notable elements of the UK Plan include:
Consulting on the Government's "Jet Zero" strategy, which will set out the steps to reach net zero aviation emissions by 2050, and consulting on an accelerated target for UK domestic aviation to reach net zero by 2040.
Supporting the development of new and zero carbon UK aircraft technology through the Aerospace Technology Institute programme, and funding zero emission flight infrastructure research and development at UK airports.
An increased UK focus on SAF, including an intention to "kick-start commercialisation of UK SAF" and a commitment to consult on a UK SAF mandate.
A commitment to improve the UK Emissions Trading Scheme, including a review of free allocations, but notably only referring to its interaction with the global offsetting scheme for aviation, CORSIA, with no mention of any advances in linking the UK ETS with the much larger EU ETS, which had been mentioned in the UK's post-Brexit agreement with the EU.
The UK Government acknowledges, however, that international alignment is essential in making progress on decarbonising the aviation industry. The stated intention is the adoption of an "ambitious long-term global emissions reduction goal" through the International Civil Aviation Organization (ICAO) by 2022. This is stated to be a further and separate aim in addition to ICAO's CORSIA.
Although the UK Plan is inherently limited to actions to address the UK's domestic position, it is clear that the UK Government hopes to lead by example. Industry players will await further detail of the UK Plan and related legislative proposals with interest.
Update to the EU Green Deal - proposals for aviation
The EU's update to the Green Deal, known as "Fit for 55" (referring to the 55% target reduction in carbon emissions by 2035) contain detailed proposals, with the headline announcements accompanied by a raft of draft legislation to implement the plans. The proposed measures will impact the aviation industry from a variety of angles. Key among them are the following:
Mandated minimum use of SAF: EU-wide harmonised rules for SAF that will apply to fuel suppliers and airline operators under a new EU Regulation, RefuelEU Aviation. Under the Regulation airlines will be obliged to uplift SAF-blended aviation fuel when departing from EU airports. Fuel suppliers will be required to include increasing percentages of SAF into jet fuel, starting at 2% by 2030 and culminating with 63% by 2050. The proposal promotes advanced biofuels and synthetic fuels produced from green electricity and in line with the sustainability requirements under the revised Renewable Energy Directive (RED).
Tax on traditional aviation fuel: Minimum tax rates are introduced for aviation fuels used on intra-EU flights under the revised Energy Taxation Directive. The proposed tax rates on aviation fuel will increase gradually over a ten year period to reach a minimum rate of €10.75 per gigajoule EU-wide, while sustainable and alternative aviation fuels will enjoy a zero minimum tax rate. An exemption for cargo-only intra-EU flights is proposed, in order to preserve a level playing field between EU and third country cargo-only carriers, who have a high market share of cargo-only flights and cannot be taxed due to international agreements.
Significant reform to emissions trading:

Allowances allocated to airlines for free will be phased out over time. The overall cap on emissions would be adjusted in 2023, with a new linear reduction factor of 4.2% applied each year to bring emissions into line with the EU's 2030 economy-wide reduction target of 55% below 1990 levels.
The EU will apply CORSIA to international flights, to offset aviation emissions which go beyond 2019 levels.
A new Emissions Trading System would be created to cover emissions from fuel supplies to the transportation (and buildings) sectors from 2025, based on the full auctioning of allowances.

Electricity supply for stationary aircraft: A proposal for an Alternative Fuels Infrastructure Regulation, replacing the current Directive, would introduce the obligation to provide electricity supply to all stationary aircraft instead of jet fuel. This obligation will apply to all gates from 2025 and to all outfield posts from 2030.
Carbon Border Adjustment Mechanism (CBAM): The Commission's proposed CBAM would affect the manufacturing of aircraft and engines by requiring the importers of certain raw materials, such as steel, to pay for the carbon content of their products. Importers would need to buy special certificates, priced according to the weekly average price of daily EU Allowance auctions, to surrender to the Commission at the end of each compliance year.
The scale of these measures, applying as they would to the 27 member states of the EU, will be sweeping and represent a huge shift for the industry. However, some proposals are likely to face resistance from governments and some industry players alike and their final form is by no means guaranteed. What is clear is that, as with its Taxonomy for sustainable activities, the EU is taking measures on sustainability which will have an impact on both EU and non-EU airlines.
Conclusions
It has always been the case that decarbonising aviation requires a combination of bolder government action, technological innovation, operational and consumer change, greater international cooperation and support from the finance sector to meet ambitious targets. While the proposals issued are bold, industry players will be keen to receive further details of the UK Plan and will keenly observe progress regarding the EU proposals.
There will be some, especially amongst environmental groups, who feel the planned measures do not go far enough and feature less 'big government' intervention than the challenge of decarbonising and addressing climate change warrants, with the fear that input from stakeholders may ultimately result in diluted obligations. Airlines, manufacturers and other key market participants may also feel that if they are primarily to shoulder the financial burden of ambitious decarbonisation targets which can only be met in part through very long-term investment in new technology, greater government incentivisation and financial support for the aviation sector would be welcome.

Contacts