---
Norton Rose Fulbright lanceert innovatieve PPS risicomatrix in samenwerking met GI Hub
Global | Knowledge | July 25, 2016
Amsterdam, 26 juli 2016 - Wereldwijd advocatenkantoor Norton Rose Fulbright heeft in samenwerking met Global Infrastructure Hub (GI Hub) een rapport voor overheden en andere stakeholders uitgebracht waarin risico's in Publiek-Private Samenwerkingen (PPS) in kaart worden gebracht.
Het rapport geeft mogelijkheden om de risicospreiding tussen de publieke en private sector binnen PPS projecten op een adequate manier af te stemmen en geeft verder suggesties om geschillen te beslechten. Tevens worden mogelijke oplossingen voor overheidsdeelnemingen voorgesteld. Daarnaast bevat het een analyse van 12 verschillende PPS projecten binnen de transport, energie en water(management) sector.
GI Hub, gevestigd in Sydney, Australië, is een organisatie die naar aanleiding van afspraken tussen Ministers van Financiën en Voorzitters van Centrale Banken door de G20 in het leven is geroepen om innovatieve oplossingen voor de ontwikkeling van infrastructuur te bespoedigen. De primaire focus ligt dan ook op landen met beperkte ervaring met PPS projecten en is gericht op landen die een nationaal PPS programma willen opzetten om de ontwikkeling van infrastructuur verder te brengen.
Daphne Broerse, head of office Norton Rose Fulbright Amsterdam en partner Infrastructuur:
"Dit is een belangrijk rapport waaraan wereldwijd 13 kantoren van Norton Rose Fulbright hebben bijgedragen. Onze juridische ervaring bij PPS projecten van de afgelopen 20 jaar heeft geresulteerd in het rapport. Voor zowel publieke als private partijen is de risicomatrix die wij hebben gemaakt voor de ontwikkeling van het toekomstige PPS landschap zeer interessant."
"Het belangrijkste probleem waar publieke en private partijen mee worden geconfronteerd tijdens PPS projecten is risicospreiding. De risicomatrix die we hebben ontwikkeld met GI Hub gaat hier verder op in en geeft nuttige informatie aan overheden om risicospreidingsregelingen verder inzichtelijk te maken."
Mark Moseley, GI Hub:
"Risicospreiding vormt de kern van elk PPS project. De tool die Norton Rose Fulbright heeft ontwikkeld zal regeringen helpen – voornamelijk die in de opkomende markten – om hoogwaardige infrastructuurprojecten op te zetten die aansluiten aan de openbare behoefte."
Het Norton Rose Fulbright team dat aan dit rapport heeft gewerkt bestaat uit advocaten uit Amsterdam, Bangkok, Bogota, Calgary, Johannesburg, London, Melbourne, München, New York, Ottawa, Parijs, Singapore en Sydney.
Over het rapport
De GI Hub heeft met wereldwijd advocatenkantoor Norton Rose Fulbright samengewerkt aan het rapport 'Allocating Risks in Public-Private Partnership Contracts'. De kennis die verzameld is, is gebaseerd op de gezamenlijke wereldwijde ervaring van meer dan 20 ervaren advocaten van Norton Rose Fulbright in zowel ontwikkelde economieën als opkomende markten. In het rapport worden diverse aanbevelingen per PPS project gedaan waar men lering uit kan trekken, want oplossingen voor het ene project zijn niet noodzakelijkerwijs geschikt voor een ander project.
Het rapport inclusief blog forum waarop vragen kunnen worden gesteld, is beschikbaar op: GI Hub website.
For further information please contact:
Meeta Vadher, Senior PR Manager
Tel: +44 (0)20 7444 3097; Mob: +44 (0)7595 886 276
meeta.vadher@nortonrosefulbright.com
Notes for editors:
Norton Rose Fulbright is a global law firm. We provide the world's preeminent corporations and financial institutions with a full business law service. We have 3800 lawyers and other legal staff based in more than 50 cities across Europe, the United States, Canada, Latin America, Asia, Australia, Africa, the Middle East and Central Asia.
Recognized for our industry focus, we are strong across all the key industry sectors: financial institutions; energy; infrastructure, mining and commodities; transport; technology and innovation; and life sciences and healthcare.
Wherever we are, we operate in accordance with our global business principles of quality, unity and integrity. We aim to provide the highest possible standard of legal service in each of our offices and to maintain that level of quality at every point of contact.
For more information about Norton Rose Fulbright, see nortonrosefulbright.com/legal-notices.
---
Contacts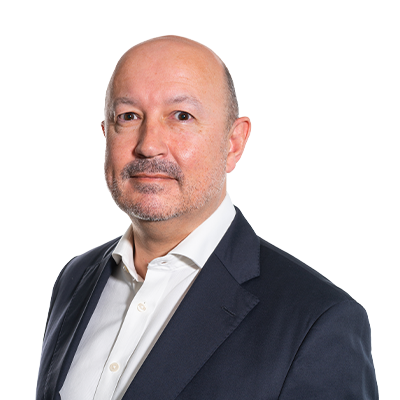 Global Head of Infrastructure, Mining and Commodities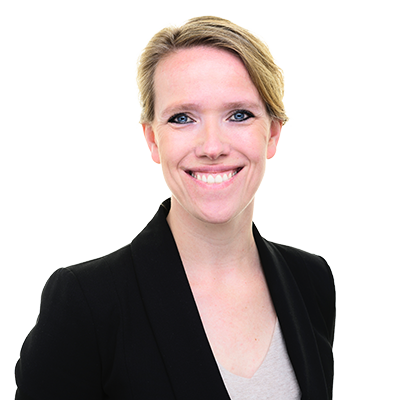 Managing partner, Amsterdam