---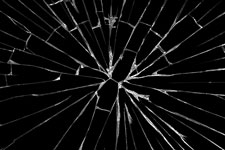 Business ethics and anti-corruption
Global | Publication | Issue 09 / April 2016

From the editor
I am delighted to share with you our ninth issue of Asia Pacific insights into Business ethics and anti-corruption matters.
New corruption scandals continue to unfold and ongoing investigations take new unexpected turns. Governments are tightening anti-bribery laws and taking more aggressive, extraterritorial enforcement steps.
In this issue, Sun Hong and Zheng Wenqi anticipate upcoming changes to the Chinese commercial bribery landscape, while Benjamin Ridgeon and Alex Mok analyse the landmark case of TVB v Communications Authority and assess its impact on the new Hong Kong Competition Law Ordinance.
In a significant development for the enforcement of the UK Bribery Act, a bank entered into a deferred prosecution agreement in respect of corrupt conduct of associated persons in Tanzania. The awakening of the Bribery Act portends further extraterritorial enforcement activity - potentially in the Asia Pacific region where corruption is perceived to be rife. The new corporate offence was invoked in this instance to target the corporatisation of bribery.
Finally, JP Wood and Rachel Pearce recommend the fostering of a robust compliance culture and the strengthening of internal controls for insurers and brokers venturing into Asian markets. The phenomenon of compliance programs and internal investigations is a key development in the privatisation of enforcement, which historically rested in the exclusive domain of public enforcement agencies.
I hope you will find the articles insightful.
Contents

Publication
EU Green Deal aviation proposals and UK Decarbonising Transport Plan
As the global aviation industry looks towards post-pandemic recovery and less turbulent skies, it is the topic of decarbonisation that is increasingly top of everyone's agenda. There have been a number of eye-catching announcements around the world in recent weeks, from United Airlines announcing its intention to purchase 100 electric aircraft, an increased focus on the use of sustainable aviation fuel (SAF) from several airlines, and Korean Air utilising the green bond markets.