---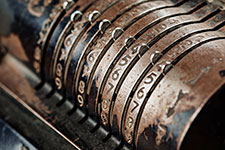 Global | Publication | January 2016
In this edition of Insurance focus we review some of the developing regulatory approaches being taken in the European insurance market. Centre stage in terms of policy priorities are the use of personal information and in particular the use of what is known as 'big data' in underwriting and the growing adoption of product governance to control the risk of misselling and poor consumer outcomes.
We also consider the proposed amendment to the Insurance Act 2015 that will enable insureds to bring damages claims for late payment under insurance policies – a change to the long-standing principle under English law that insurance claims cannot give rise to damages for late payment.
In our case notes section we include an update on the Deepwater Horizon litigation and consider a recent new development on penalty clauses in English law.
Finally, in our international focus section we report on developments in the insurance market from Australia, China, Italy, Singapore and the United Kingdom.
Contents

Contacts
Knowledge Director, Advisory
Publication
EU Green Deal aviation proposals and UK Decarbonising Transport Plan
As the global aviation industry looks towards post-pandemic recovery and less turbulent skies, it is the topic of decarbonisation that is increasingly top of everyone's agenda. There have been a number of eye-catching announcements around the world in recent weeks, from United Airlines announcing its intention to purchase 100 electric aircraft, an increased focus on the use of sustainable aviation fuel (SAF) from several airlines, and Korean Air utilising the green bond markets.