---
Competition law developments in East Asia - November 2015
Global | Publication | November 2015
Introduction
This month's editors: Maxime Vanhollebeke, Emir Pohan, Shan Hu, Pearl Yeung, Serena Gingell, Sophie Chen, Yui Ota, Lydia Fung and Arthur So.
Below is an excerpt from our monthly Competition Report. More detailed commentary on these issues and other recent competition law developments in the Asian region is to be found in this month's edition of our report available on a free subscription basis (see further below).
MOFCOM imposes first fix-it-first remedy as condition to approving NXP's acquisition of Freescale
Remedies play an important role in an effective merger enforcement policy as they allow parties to proceed with their merger transaction while addressing an authority's concerns. The Antimonopoly Bureau of the Chinese Ministry of Commerce introduced its first regulation on remedies in 2010. It was significantly revised and replaced by the current Regulation on the Imposition of Restrictive Conditions on Concentrations of Undertakings (Trial) which took effect in January of this year. The new rules provide detailed guidance on the suitability of behavioural and structural remedies: they must effectively remove restrictions of competition, their implementation must be feasible, and parties should be able to put them in effect promptly. Structural remedies taking the form of divestitures must as a rule be implemented within six months of receiving approval. However parties may be required to proceed to the disposal ahead of closing in some circumstances, including where there is a high risk that the competitiveness and merchantability of the divested business may be compromised prior to the disposal (this is sometimes called a "fix-it first" remedy).
Parties have obtained clearance subject to remedies from the Antimonopoly Bureau in 27 cases since the Antimonopoly Law entered into force in 2008. The most recent decision was adopted this month, and relates to the acquisition by NXP of Freescale. Both parties are significant players in the semiconductor industry, and their activities present a very significant overlap in relation to radio frequency power transistors. The Antimonopoly Bureau allowed the parties to proceed with the transaction subject to divestiture of NXP's radio frequency power transistor business, but for the first time required the divestiture to take place before closing. The Bureau does not explain in its public announcement why it imposed a "fix-it first" remedy in the context of this transaction, but this may signal a more stringent approach from the authority in a context where the Korean competition authorities did not insist on a similar prior disposal in their own conditional clearance of the same transaction.
Hong Kong Competition Commission publishes enforcement and leniency policies
On 19 November, the Hong Kong Competition Commission published two policy documents, an Enforcement policy and a Leniency policy, paving the way for the Hong Kong Competition Ordinance's entry into force on 14 December.
The Leniency policy sets out how the Competition Commission intends to implement the immunity mechanism while the Enforcement policy provides high-level guidance on how it intends to exercise its enforcement function and set priorities more generally.
The adoption of these two documents follows the release by the Chief Justice on 29 October of the first two practice directions for the Competition Tribunal – Proceedings before the Tribunal and Confidential Information.
Table of contents of our November 2015 report (Issue 82)
China NDRC censures Family Planning Commissions for abusing administrative power
China Inner Mongolia AIC closes abuse of dominance case against China Unicom's local subsidiary
China Cartel and abuse of dominance sanctions for car industry in Gansu
China NDRC signs MOU with ACCC
China MOFCOM imposes first fix-it-first remedy to approve NXP's acquisition of Freescale
China MOFCOM standardizes monitoring trustee mandates
Hong Kong Competition Commission publishes enforcement and leniency policies
Korea Car glass repair association sanctioned again for price fixing
Korea Safety inspection institutes and engineering companies sanctioned for bid rigging
Korea Geogrid manufacturers sanctioned for bid rigging
Korea KFTC conditionally approves NXP's acquisition of Freescale
Korea KFTC announces proposed revisions to cartel leniency regime
Malaysia MyCC ceases investigations into construction equipment association
Singapore Block exemption for liner shipping agreements proposed to be extended
Taiwan TFTC signs MOU with JFTC
Read the full report - Please register if you are interested in subscribing to our monthly East Asia competition reports (free subscription).

Contacts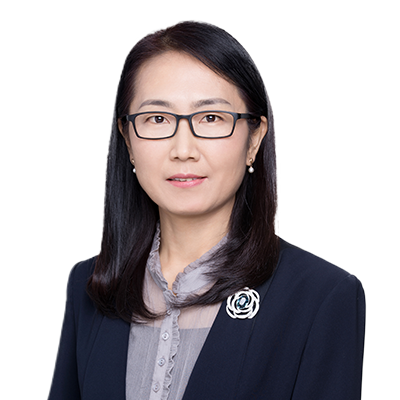 Registered Foreign Lawyer
Publication
EU Green Deal aviation proposals and UK Decarbonising Transport Plan
As the global aviation industry looks towards post-pandemic recovery and less turbulent skies, it is the topic of decarbonisation that is increasingly top of everyone's agenda. There have been a number of eye-catching announcements around the world in recent weeks, from United Airlines announcing its intention to purchase 100 electric aircraft, an increased focus on the use of sustainable aviation fuel (SAF) from several airlines, and Korean Air utilising the green bond markets.