---
Competition law developments in East Asia - October 2015
Global | Publication | October 2015
Introduction
This month's editors: Maxime Vanhollebeke, Emir Pohan, Shan Hu, Pearl Yeung, Serena Gingell, Sophie Chen, Yui Ota, Lydia Fung and Arthur So.
Below is an excerpt from our monthly Competition Report. More detailed commentary on these issues and other recent competition law developments in the Asian region is to be found in this month's edition of our report available on a free subscription basis (see further below).
EU-China cooperation in merger review
This month the Chinese antimonopoly authorities concluded two cooperation agreements. On 13 October, the National Development and Reform Commission concluded a Memorandum of Understanding with Japan's Fair Trade Commission on the model of similar arrangements it has already concluded with foreign competition authorities in the area of antitrust enforcement. As with its predecessors, the Memorandum is subject to significant limitations, and can be regarded as an initial framework for information exchanges. It is still significant as the first such cooperation agreement among Asia's two largest economies.
Later in the month the Chinese Ministry of Commerce and the European Commission announced the joint adoption of a Practical Guidance in the area of merger review. The EU and Chinese competition authorities have been formally cooperating since 2004. The Guidance contemplates the possibility of extensive information exchanges when both authorities review the same transaction. These include discussions of matters relevant to a merger's overall assessment such as the theory of harm and the definition of relevant markets, but also of possible remedies.
Parties to complex transactions that are reviewed by both authorities would already routinely inform them of the progress of the review process in each jurisdiction, including as regards competition concerns and proposed remedies. What will change with the Practical Guidance however, is that – subject to appropriate confidentiality waivers – competition officials in China and the EU will be allowed to discuss more freely and where appropriate jointly organise the review process including, for example, by way of exchanging draft information requests. This brings the level of cooperation among the authorities closer to that between authorities on both sides of the Atlantic. Among the remaining differences, it should be noted that the Practical Guidance does not contemplate cooperation during pre-notification discussions.
First-ever sanction for obstructing antitrust investigation
On 22 October, the Anhui Administration for Industry and Commerce (AIC), the provincial branch of the State Administration for Industry and Commerce (SAIC), announced a decision it adopted on 18 September to impose fines totalling RMB200,000 ($31,000) on a local software company, Sunyard System Engineering, for failing to cooperate with the AIC during an investigation. This is the first known case where a Chinese competition authority has imposed sanctions for obstructing an investigation.
The AIC initiated an investigation on 5 February into the alleged monopolistic conduct of Sunyard and subsequently served an information re quest on the Company on 18 June. Sunyard was required to submit all relevant evidence including agreements, financial records and electronic data by 3 July. Following Sunyard's failure to comply, the AIC served another notice requesting it to submit the required evidence by 13 July. On 14 July the company sent the AIC a letter denying involvement in any monopolistic conduct, without submitting any evidence. Sunyard also subsequently refused the opportunity to participate in an oral hearing organised by the AIC on 7 September.
The AIC concluded that Sunyard's refusal constituted a breach of Article 42 of the Antimonopoly Law and of Article 14 of the SAIC's Procedural Regulation on Enforcing the Prohibition on Monopoly Agreements and Abuse of a Dominant Market Position. It sanctioned the company accordingly.
Table of contents of our October 2015 report (Issue 81)
China NDRC and JFTC sign MOU on antimonopoly cooperation
China NDRC provides antimonopoly law enforcement update on the first nine month of 2015
China MOFCOM and European Commission agree on best practices for cooperation on reviewing mergers
China First-ever sanction for obstructing antitrust investigation
China MOFCOM reviews unprecedented number of domestic filings in third quarter
China MOFCOM conditionally clears Nokia's acquisition of Alcatel-Lucent
China MOFCOM revises merger clearance conditions for Western Digital and Seagate
Indonesia Construction companies again sanctioned for bid-rigging
Japan JFTC releases annual report for financial year ended March 2015
Japan JFTC sanctions engineering companies for bid-rigging
Japan JFTC opens phase two review of sales joint venture between Nippon Paper Industries and Tokushu Tokai Paper
Japan NDRC and JFTC sign MOU on antimonopoly cooperation
Korea Bid-rigging continues to plague Korea's construction sector
Korea Ready-mixed concrete manufacturers sanctioned for price fixing
Malaysia Proposed infringement decision issued against e-government service provider
Singapore Asia Pacific Breweries commits to end outlet exclusivity practices
Taiwan Pet industry players sanctioned for concerted practices and resale price maintenance
Taiwan TFTC sanctions pet products supplier for resale price maintenance
Taiwan TFTC fines Taiwan Taxi for failure to notify two transactions
English translation of MOFCOM's Public announcement in relation to Nokia's proposed acquisition of Alcatel
English translation of MOFCOM's Public announcement in relation to variation of restrictive conditions on Western Digital's proposed acquisition of Hitachi Storage
Read the full report - Please register if you are interested in subscribing to our monthly East Asia competition reports (free subscription).

Contacts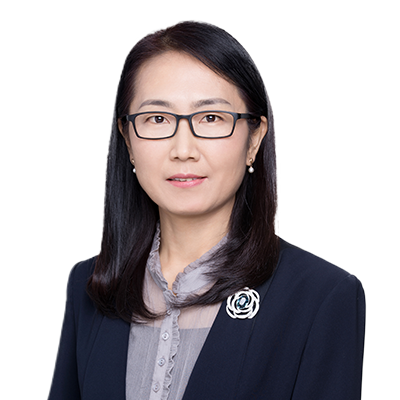 Registered Foreign Lawyer
Publication
EU Green Deal aviation proposals and UK Decarbonising Transport Plan
As the global aviation industry looks towards post-pandemic recovery and less turbulent skies, it is the topic of decarbonisation that is increasingly top of everyone's agenda. There have been a number of eye-catching announcements around the world in recent weeks, from United Airlines announcing its intention to purchase 100 electric aircraft, an increased focus on the use of sustainable aviation fuel (SAF) from several airlines, and Korean Air utilising the green bond markets.