---
FinTech regulation in China, Hong Kong, and Singapore
Is China ahead of the curve?
Global | Publication | May 10, 2016
FinTech is driving innovation in financial services globally and changing the nature of commerce and end-user expectations for payments and financial services. Regulators, financial institutions and investors are showing growing interest in FinTech development. It has been reported that global investment grew to US$19 billion in 2015, with US$13.8 billion invested into venture capital-backed FinTech companies1, while in Asia Pacific, FinTech investment was US$3.5 billion in the first 9 months of 2015, near 4 times that of 20142.
This article will give a quick overview of the FinTech regulatory landscape in Hong Kong, Singapore, and China.
Regulator activity in Hong Kong and Singapore
In the first few months of 2016, regulators in Hong Kong and Singapore have taken initiatives in respect of FinTech. The most recent developments in 2016 are:
In February 2016, the Steering Group on Financial Technologies (established by the Hong Kong Government in April 2015) released a report and proposed a number of recommendations to further Hong Kong's development as a FinTech hub. These recommendations include providing assistance to FinTech start-ups; attracting financial institutions to locate their accelerator programmes and laboratories in Hong Kong; improving dissemination of information on funding resources and encouraging young talents to enter the FinTech sectors.


In March 2016, the Hong Kong Monetary Authority ("HKMA") established the FinTech Facilitation Office ("FFO") to facilitate the healthy development of the FinTech ecosystem in Hong Kong and to promote Hong Kong as a FinTech hub in Asia. The FFO has three main functions: working with the industry to promote research in FinTech solutions; providing a platform for industry communication and outreach activities; and acting as an interface and point of contract between FinTech market participants and regulators.


In April 2016, the Monetary Authority of Singapore ("MAS") and the National Research Foundation announced that a dedicated FinTech Office will be set up on 3 May 2016 to serve as a one-stop virtual entity for all FinTech matters and to promote Singapore as a FinTech hub. FinTech businesses intending to set up in Singapore can seek advice through the FinTech Office on various FinTech and technology-related government grants and schemes. This will also allow FinTech business to tap into S$225 million that the MAS has committed over the next five years to growing the FinTech ecosystem in Singapore.

The FinTech office will: 


review, align and enhance FinTech related funding schemes across government agencies;
identify gaps and propose strategies, policies and schemes in industry infrastructure, talent development and manpower requirements and business competitiveness; and 
manage the branding and marketing of Singapore as a FinTech hub through FinTech events and initiatives.



In April 2016, the MAS indicated that it will adopt a risk-based approach to FinTech innovation in the unregulated sector. The MAS also cautioned that introducing regulation prematurely may stifle innovation and derail the adoption of useful technology. In order to ensure that regulations do not stifle innovation, the MAS will apply a materiality and proportionality test, which means that when the risk posed by FinTech becomes material, then regulation will be introduced and such regulation will be proportionate to the risk posed.


The MAS has also announced the launch of the Singapore FinTech Festival which will take place over 5 days in November this year in Singapore. The aim of the Singapore FinTech Festival is to bring together technology players, financial institutions, FinTech players and regulators.
Unlike Hong Kong and Singapore, the Chinese authorities have already taken actions to regulate FinTech platforms in China.
In July 2015, the People's Bank of China ("PBOC"), the China Banking Regulatory Commission ("CBRC") , China Insurance Regulatory Commission ("CIRC"), China Securities Regulatory Commission, Ministry of Industry and Information Technology ("MIIT") together with other five government regulators jointly released the Guiding Opinions on Promotion of Healthy Development of Internet Finance ("Guiding Opinions"). This was the first comprehensive regulation issued by the PRC government in the FinTech space. The Guiding Opinions set out certain basic rules that must be complied with on matters such as Internet payment, Internet insurance, online lending, crowd funding and online sales of funds.


In December 2015, CBRC followed up the Guiding Opinions by issuing a draft regulation on peer-to-peer lending platforms.  Under the draft regulation, peer-to-peer lending platforms is to be regulated under a registration system with CBRC and shall undergo website record-filing with MIIT.


In December 2015, PBOC also published a regulation on non-banking online payment service providers. Generally, online payment service providers must obtain a payment operating permit from the PBOC in order to operate an online payment business and must establish a sound client identification system under "Know Your Clients" guidelines.  Such service providers cannot engage in business such as securities, insurance, financing, trust, wealth management, currency exchange or withdrawal services.
Regulatory environment
There is growing interest in the legal and regulatory framework within which FinTech developments will operate. Currently, there are no specific regulations that deal specifically with FinTech in Hong Kong and Singapore. Activities by FinTech businesses could cross over a number of different regulations. For example, depending on the category of services that FinTech companies are providing, they may fall under different regimes in Hong Kong, including but not limited to the Money Lenders Ordinance, the Banking Ordinance, the Clearing and Settlement Systems Ordinance, the Securities and Futures Commission Ordinance. For Singapore, FinTech may be regulated under a wide range of legislation such as the Banking Act, Moneylenders Act, Payment Systems (Oversight) Act, Money-Changing and Remittance Business Act and Securities and Futures Act. FinTech may also be subject to directions, guidelines and notices issued by the HKMA and the MAS. The uncertainty surrounding the application of regulation may be seen as an impediment to FinTech development as startups are unsure whether they need to be licensed or how they will be regulated.  For China, the difficulty lies with the multiple authorities involved in the regulation of FinTech companies. Given that FinTech businesses may provide a range of products and services, it is uncertain as to how the Chinese regulatory bodies will coordinate their supervision and regulation activities.


Regulators also face a number of challenges in their attempt to regulate FinTech companies. Constantly evolving technologies and platforms mean that regulations may not be able to keep up with new developments. Effective regulation is, however, important to support the sustained development and adoption of innovation, promote competition, and boost confidence. To encourage the development of the FinTech sector, regulators have to be flexible in dealing with FinTech companies. Fortunately, the HKMA and the MAS are in consensus with this approach. The Chief Executive of the HKMA acknowledged that "indiscriminate introduction of regulations might hinder the development of local financial technology solutions and a balance between market development and user protection is required", and said that the HKMA would adopt a risk-based approach to support the development of FinTech.  In Singapore, the Managing Director of MAS acknowledged that there is no "One-Size-Fits-All" approach for FinTech, and pointed out that regulation cannot front-end innovation. It should be of comfort to FinTech companies that the HKMA and MAS intend to take a proportional and technology-neutral approach in formulating regulations in Hong Kong and Singapore. The Chinese regulators have taken a similar approach. The Guiding Opinions lay down the regulatory framework for FinTech business. At the same time they advance a series of policy measures to encourage FinTech innovation. For instance, small FinTech enterprises are entitled to preferential taxation treatment in income tax and stamp duty.
Data protection and cyber security
Data protection and cyber security are also challenges for FinTech companies. FinTech companies are an increasing target of cyberattacks due to the volume and sensitivity of data being processed. Given the risk of financial and reputational damage, FinTech developments should be accompanied by adequate information governance, data security and disaster management plans. In Hong Kong, the Personal Data (Privacy) Ordinance ("PDPO") regulates the collection, use and security of personal data. The Privacy Commissioner has issued guidance for the financial services industry but has not yet specifically commented on FinTech. In Singapore, the Personal Data Protection Act ("PDPA") regulates the collection, use and disclosure of personal data. The Personal Data Protection Commission has not issued any guidance specifically for the financial services industry but it is expected that financial institutions and FinTech will have to comply with the PDPA obligations to the extent applicable. In China, there is no comprehensive personal data protection law and the rules are scattered in various laws, industry-specific regulations and local provisions.  Although the Guiding Opinions contain some data protection obligations (e.g. FinTech companies are required to secure clients' documents and transactional information, and not illegally trade or otherwise disclose their clients' personal information), they are mostly general in nature and do not specifically address cyber security risks in the FinTech sector.
---
Footnotes
1
 "The Pulse of FinTech, 2015 in Review" by KPMG International and CB Insights
2
 "Investment in APAC fintech on the rise" by Accenture analysis of CB Insights data

Contacts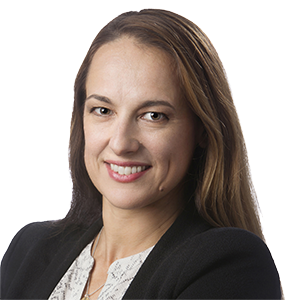 Asia Pacific Head of Data Protection, Privacy and Cybersecurity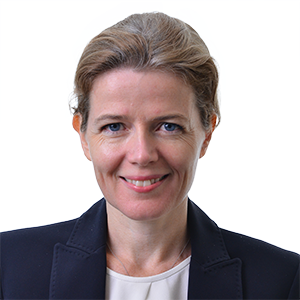 Global Head of Technology
Publication
EU Green Deal aviation proposals and UK Decarbonising Transport Plan
As the global aviation industry looks towards post-pandemic recovery and less turbulent skies, it is the topic of decarbonisation that is increasingly top of everyone's agenda. There have been a number of eye-catching announcements around the world in recent weeks, from United Airlines announcing its intention to purchase 100 electric aircraft, an increased focus on the use of sustainable aviation fuel (SAF) from several airlines, and Korean Air utilising the green bond markets.