---
Norton Rose Fulbright advises Best Financière on the investment in its subsidiary Retail Holding by Euromena
Global | Business | June 12, 2017
Global law firm Norton Rose Fulbright has advised Best Financière on the investment by Euromena in its subsidiary Retail Holding S.A., a privately held company based in Morocco. It is the majority owner and operator of Label'Vie, Morocco's leading supermarket chain which is listed on the Casablanca Stock Exchange.
Euromena is a private equity fund that focuses on high growth mid-market private companies primarily in the Middle East and North Africa region.
The Norton Rose Fulbright team that advised Best Financière was led by corporate partner Alain Malek, assisted by of counsel Godefroy Le Mintier and senior associate Stan Andreassen.
Alain Malek, who is also co-head of the Casablanca office of the firm, comments: "We are dedicated to advising a wide range of Moroccan companies on transactions that help them grow their businesses and capitalise on regional and global investment opportunities."
Alain Malek's team has previously advised Best Financière on several deals in Morocco including the establishment and expansion of the brands Carrefour and Burger King in the country.
Euromena was advised by Dentons with a team led by partner Patrick Larrivé and including senior associate Zineb Tayaa.
For further information please contact:
Carole Guettier, Senior business development manager, Norton Rose Fulbright LLP
Tél: + 33 1 56 59 52 75
carole.guettier@nortonrosefulbright.com
Charles Billiard, Communication Executive, Norton Rose Fulbright LLP
Tél: + 33 01 56 59 52 96
charles.billiard@nortonrosefulbright.com
About Norton Rose Fulbright's Corporate practice:
Norton Rose Fulbright's corporate department in Paris is one of the most significant on the market. It is now composed by eight partners and around thirty associates. Chambers & Partners and Legal 500 also consistently ranks it among the best law firms in French speaking Africa, particularly in Morocco, Tunisia and Congo Democratic Republic, in the Insurance and IT sectors.
Notes for editors:
Norton Rose Fulbright is a global law firm. We provide the world's preeminent corporations and financial institutions with a full business law service. We have more than 3500 lawyers and other legal staff based in more than 50 cities across Europe, the United States, Canada, Latin America, Asia, Australia, Africa, the Middle East and Central Asia.
Norton Rose Fulbright will combine with Chadbourne & Parke, a leading international law firm, during the second quarter of 2017. Norton Rose Fulbright's expanded practice will have more than 1000 lawyers in the US and 4000 lawyers worldwide.
Recognized for our industry focus, we are strong across all the key industry sectors: financial institutions; energy; infrastructure, mining and commodities; transport; technology and innovation; and life sciences and healthcare.
Wherever we are, we operate in accordance with our global business principles of quality, unity and integrity. We aim to provide the highest possible standard of legal service in each of our offices and to maintain that level of quality at every point of contact.
Norton Rose Fulbright Verein, a Swiss verein, helps coordinate the activities of Norton Rose Fulbright members but does not itself provide legal services to clients. Norton Rose Fulbright has offices in more than 50 cities worldwide, including London, Houston, Toronto, Sydney and Johannesburg. For more information about Norton Rose Fulbright, see nortonrosefulbright.com/legal-notices.
Contact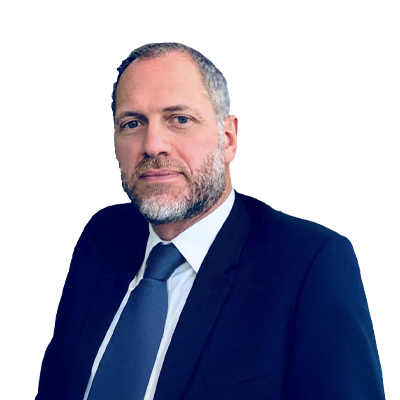 Head of Morocco; Partner
Email
alain.malek@nortonrosefulbright.com