---
Anne Lapierre named in inaugural Women's Power List
Recognition | March 14, 2017
Anne Lapierre, partner and head of head of energy, Norton Rose Fulbright, Europe, the Middle East and Africa (EMEA), has been included in the prestigious international Women's Power List Top 100 for her achievements and influence within the energy industry. Anne Lapierre is ranked 52nd in the report and 2nd among seven other lawyers featuring in the list.
The report is the first of its kind, with rankings compiled by A Word About Wind's editorial team, in collaboration with a senior advisory board, and energy finance specialist Green Giraffe. The list, which promotes and celebrates the contributions of female deal-makers and power brokers shaping the wind industry's development, was launched in London on March 7th to coincide with International Women's Day today.
Anne Lapierre commented:
"I am honoured to be included in this list among my talented peers. It is important that women's contributions to the energy sector are recognised in this way. Whilst the sector is becoming more inclusive, there needs to be continued effort in promoting the skills and experience of women to those already in the profession - as well as encouraging a new generation of women to the sector."
Anne Lapierre leads Norton Rose Fulbright's EMEA team from Paris and co-heads the Casablanca office. She has been involved in numerous innovative and first-in-country projects across France, North Africa, and sub-Saharan francophone Africa, and has gained particular experience of solar and wind power projects. Anne advises developers and industrial clients as well as investment funds and banks and is recognised by all French and foreign market players.
Anne's other accolades include: Lawyer of the Year, Best Lawyers (Energy in 2014 and 2016 and Project Finance and development in 2015 and 2017); European Renewables Deal of the Year – Merkur, Project Finance International; Europe Women in Business Law Awards, IFLR. She has been a board member of France Energie Eoliennen (FEE), France's main wind energy trade organisation for the past 9 years [where she sits with members from major energy, financial and legal companies]. Anne is ranked Band 1 in Chambers and Partners for France, Energy and Natural Resources. In February 2017, Anne was ranked 15th among the 50 most remarkable lawyers in French- speaking Africa by Jeune Afrique, the most widely ready Pan- African magazine.
Anne Lapierre sits at the supervising board of Norton Rose Fulbright LLP since 2011 and at the partnership committee of the Norton Rose Fulbright Verein since 2014.
For further information please contact:
Carole Guettier, Senior business development manager
Tél: + 33 (0)1 56 59 52 75
carole.guettier@nortonrosefulbright.com
Charles Billiard, Communication executive
Tél: + 33 (0)1 56 59 52 96
charles.billiard@nortonrosefulbright.com
About Norton Rose Fulbright's Energy team in Paris:
Created in 2001, the Norton Rose Fulbright energy practice in Paris, led by Anne Lapierre and Arnaud Bélisaire, is comprised of seventeen lawyers and has a strong track record in renewable energies in France, Africa and Latin America.
Notes for editors:
Norton Rose Fulbright is a global law firm. We provide the world's preeminent corporations and financial institutions with a full business law service. We have more than 3800 lawyers and other legal staff based in more than 50 cities across Europe, the United States, Canada, Latin America, Asia, Australia, Africa, the Middle East and Central Asia.
Recognized for our industry focus, we are strong across all the key industry sectors: financial institutions; energy; infrastructure, mining and commodities; transport; technology and innovation; and life sciences and healthcare.
Wherever we are, we operate in accordance with our global business principles of quality, unity and integrity. We aim to provide the highest possible standard of legal service in each of our offices and to maintain that level of quality at every point of contact.
For more information about Norton Rose Fulbright, see nortonrosefulbright.com/legal-notices.
Contact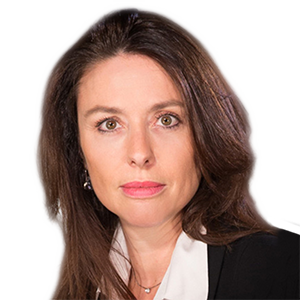 Global Co-Head of Energy
Email
anne.lapierre@nortonrosefulbright.com