---
Norton Rose Fulbright and Racine advise Mediawan, the 1st SPAC listed in France, and its founders on its listing on Euronext Paris
Business | April 14, 2016
Global law firm Norton Rose Fulbright and business law firm Racine have advised Mediawan and its founders on all the legal aspects of the first listing of a special- purpose acquisition company (SPAC) in France.
The SPAC has been incorporated as a société anonyme according to the French law by its three founders: Xavier Niel, founder and main shareholder of Iliad, Matthieu Pigasse, Global Head of M&A and Sovereign Advisory of Lazard Group, and Pierre-Antoine Capton, founder of 3e OEil Productions, the largest French independent media producer.
In the 24 months following its listing Mediawan is seeking a major acquisition in both raditional and digital media content and entertainment industries in Europe. The offering will consist of an international private placement of EUR250 million, which may increase up to approximately EUR300 million if the extension clause is exercised in full, and to list on the professional segment (compartiment professionnel) of Euronext Paris. Immediately after the offering, the founders will hold  approximately 20% of the capital and the voting rights of the Company. Following prospectus approval from the Autorité des marches financiers (AMF) on the April 11, 2016 the delivery of the offering is expected to occur on April 22, 2016 with trading of the market shares and warrants on the same day.
Mediawan and its founders were advised by:
partner Stéphane Sabatier, head of Norton Rose Fulbright Corporate team in Paris, assisted by of counsel Eric Dibout and Yann Billand and on American legal aspect, partner Thomas Vita and of counsel Kevin Connolly in the London office;
Racine partners Bruno Cavalié and Jean-Christophe Beaury assisted by senior associate Maud Bakouche and Elena Pintea.
Deutsche Bank, J.P. Morgan and Société Générale as joint bookrunnerswere assisted by a team lead by White & Case partner Thomas Le Vert, assisted by Tatiana Uskova, Jean Paszkudzki, Isabelle Touré-Farah and Delphin Boucher. Partner Colin Chang and counsel Max Turner have advised on the American legal aspect of the deal. Partner Alexandre Ippolito assisted by Estelle Philippi has advised the joint bookrunners on tax aspects.
For more information, please contact:
For Norton Rose Fulbright
Carole Guettier, Senior business development manager, Norton Rose Fulbright LLP
Tel: + 33 (0)1 56 59 52 75
carole.guettier@nortonrosefulbright.com
Charles Billiard, Communication Executive, Norton Rose Fulbright LLP
Tel: + 33 (0)1 56 59 52 96
charles.billiard@nortonrosefulbright.com
Nicolas Daghero, Agence Weber Shandwick
Tel : + 33 (0)1 47 59 56 19
ndaghero@webershandwick.com
For Racine:
Pauline Leybold, Marketing and communication manager, Racine
Tel : +33 (0)1 44 82 43 00
pleybold@racine.eu
Notes for editors:
Norton Rose Fulbright is a global law firm. We provide the world's preeminent corporations and financial institutions with a full business law service. We have 3800 lawyers and other legal staff based in more than 50 cities across Europe, the United States, Canada, Latin America, Asia, Australia, Africa, the Middle East and Central Asia.
Recognized for our industry focus, we are strong across all the key industry sectors: financial institutions; energy; infrastructure, mining and commodities; transport; technology and innovation; and life sciences and healthcare.
Wherever we are, we operate in accordance with our global business principles of quality, unity and integrity. We aim to provide the highest possible standard of legal service in each of our offices and to maintain that level of quality at every point of contact.
For more information about Norton Rose Fulbright, see nortonrosefulbright.com/legal-notices.
Contacts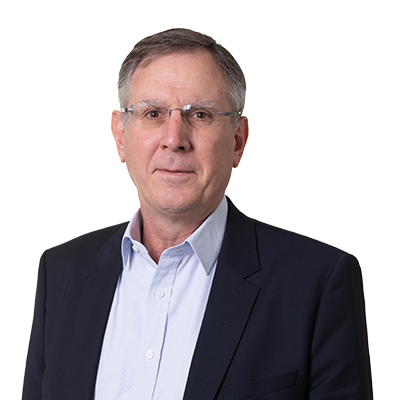 Partner
Email
thomas.vita@nortonrosefulbright.com
Counsel
Email
kevin.connolly@nortonrosefulbright.com