---
COVID-19: Firms confront operational resilience challenges
Global | Publication | August 2020
First published in Thomson Reuters Accelus Regulatory Intelligence on July 10, 2020.
Introduction
As the world begins to emerge from lockdown, businesses are having to make enormous adjustments because of the challenges created by COVID-19. The pandemic has tested, and will continue to test, the financial sector's ability to adapt, respond to and recover from a severe disruption. This article looks at some of the operational resilience challenges firms will face in the next 12 months, and provides compliance tips and practical advice.
Adequate governance and oversight and the ability to link strategic, financial and operational resilience
It is important to have a top-down approach. Individuals responsible for strategic, financial and operational resilience must have sufficient reach and oversight to facilitate engagement across the business and across different teams and locations. This will prevent resilience issues from being managed in silos and ensure a holistic, client-focussed approach.
Strengthening operational resilience often requires simplification, a reduction in duplication and justifying service and process overlaps, which may entail bringing some processes together. One way this can be achieved is by creating synergies in the way firms think about strategic, financial and operational resilience. To a large extent, this will depend on firms' ability to reduce costs and boost efficiency and effectiveness through leveraging tools such as technology, data and data models. There is additional complexity with regard to third-party service providers, and firms need to ensure that external service providers and/or critical suppliers are taking adequate measures and are sufficiently prepared for the same scenarios, especially where there is heavy reliance on their services.
When looking at operational resilience, the expected outcome of a more holistic, end-to-end mapping approach which focuses on essential business services and clearer accountabilities should enable firms to reduce risks and also the level of disruption when they do occur. This in turn could reduce ongoing costs and improve the synergies between strategic, financial and operational resilience.
Continuing to motivate and address workforce concerns while ensuring a safe return to the office
One of the crucial challenges in the next 12 months will be transitioning people back to the office safely and efficiently, bearing in mind the possibility of a second wave, and ensuring lessons have been learned from the start of the pandemic.
The situation raises a number of issues about behaviour, for both employers and employees.
For employees, the balance of trust and expectation may suddenly have shifted. Some employees have embraced remote working and appreciated the ability to be more independent, while others have felt overwhelmed and struggled to engage remotely. Firms must continue to consider the best way to reassure employees and to support the mental health and connectivity of a dispersed workforce. They will need to emphasise their concern for employees' wellbeing and take care to address their concerns appropriately and consistently. Employers also need to consider the ramifications of non-compliance and decide how to respond to employees who are reluctant and/or unwilling to return to the workplace.
Training on new procedures and protocols should be considered for management and employees, and should also deal with such issues as health and safety, confidential information, cyber security, discrimination and respectful behaviour. HR and learning and development teams will play a crucial role in motivating the workforce; their roles should not be underestimated as they can help managers to improve their soft skills and help the firm prepare and attune itself to emerging issues.
Communication, communication, communication
Regulators have highlighted the vital role that fast and effective communications can play in reducing harm at times of disruption. Firms should maintain clear, timely and relevant communications, both internal and external.
Change management is one of the biggest causes of operational disruption. Businesses have been forced to shift working practices, introduce new products and services and rapidly adopt or upgrade new technology or IT processes, and will need a strong communication strategy to manage stakeholder expectations. Internal communication plans should include appropriate escalation paths, identification of relevant decision makers and clear communication of their action plan. For external communications, firms should determine how they would provide warnings or advice quickly to clients, regulators and other stakeholders in advance of a disruption.
Firms should also consider what communications should or must be made with third parties and explain the circumstances, to avoid confusion and provide necessary information to business partners and vendors.
It is now more important than ever for firms to keep on top of divergent practices, in the light of varying restrictions. This means constant communication and collaboration and a joined-up approach across offices and jurisdictions, because it is impossible to over-communicate during a time of crisis.
Financial crime systems and controls
The pandemic has exposed firms' vulnerabilities to financial crime. The usual checks and balances may not be operating as they should for a number of reasons. Criminals are also taking advantage of the situation to launder money or carry out fraudulent scams through a variety of methods. It is important that firms remain vigilant to new types of suspicious activity, fraud, data and cyber breaches, and amend their control environment where necessary to respond to new threats appropriately.
The future of operational resilience
Operational resilience is rapidly moving up the supervisory agenda. New or enhanced rules are expected to come into force next year in many countries. Navigating these changes will be a challenge, and firms must be prepared.

Contacts
Global Head of Financial Services
Email
jonathan.herbst@nortonrosefulbright.com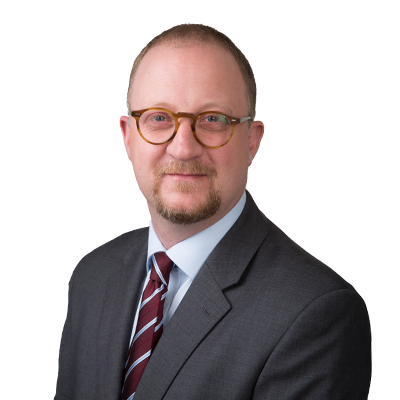 Global Director of Financial Services Knowledge, Innovation and Product
Email
simon.lovegrove@nortonrosefulbright.com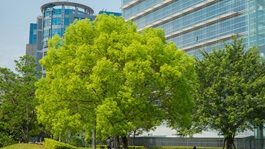 Publication
EU scales up green subsidies: How to benefit from support for clean investments
On March 9, 2023, the European Commission (EC) adopted changes to its State aid framework to support its "Green Deal Industrial Plan for the Net-Zero Age" (the Net Zero Plan) presented in February 2023. The Net Zero Plan is part of the European Green Deal, which aims to make Europe the world's first climate-neutral continent by 2050.